The Lead Clinic is the medical component of the Boston Lead Poisoning Prevention Program, a joint initiative by the Boston Public Health Commission, the Massachusetts Department of Public Health and the Department of Pediatrics at Boston Medical Center. The Lead Clinic offers a full range of clinical, environmental and educational services for the families of children who have been lead poisoned.
The clinic is staffed by a physician with experience with lead poisoning and a case coordinator. All aspects of the medical, environmental, social, developmental and educational issues faced by these families are offered in this one service and coordinated by this program's staff. The care of clinic patients is shared with the child's primary care pediatrician to the extent possible.
Services
The goal of the Lead Clinic is to minimize the developmental, educational and behavioral consequences of lead poisoning. This is done by working to prevent primary exposures to lead in the environment, treatment of children exposed to lead, and enhancement of high quality developmental and educational activities and services for the children.
Children believed or known to be suffering from lead poisoning, and their families, are referred directly from their primary care physician to the Lead Clinic. The clinic provides its services and coordinates care of related or incidental issues with the child's primary care provider. One or more clinical outreach workers/educators, who also serve as case coordinators and interpreters for their families, attend the clinic with their clients, as does one of the staff housing inspectors who reports on the condition of the housing involved in the clients' cases and the progress toward deleading, if that remains an issue.
In addition to medical treatment provided at the Lead Clinic, patients are referred, with the approval of the primary care clinician, to Early Intervention (EI), HeadStart, school, social service and other area resources as necessary.
Contact Us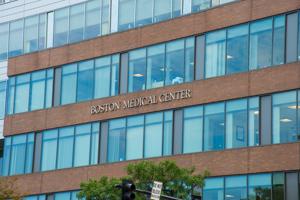 Treatments & Services
Patient Information
To schedule an appointment, call 617.414.5946.
Your appointment will take place on the Boston Medical Center campus at the following location:
Yawkey Ambulatory Care Center
6th Floor
850 Harrison Avenue
Boston, MA 02118
Clinic Hours: Thursdays 1 p.m. - 5 p.m.