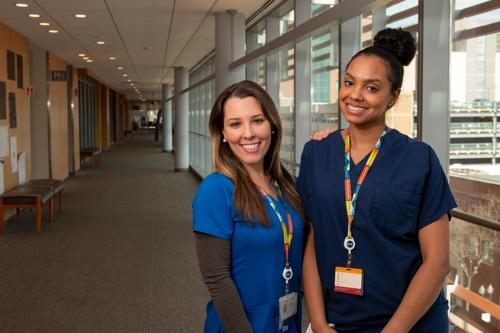 Mission
For more than 100 years, Boston Medical Center has been driven by a commitment to care for all people, regardless of their ability to pay, providing not only traditional medical care, but also programs and services that wrap around that care to enhance overall health. All of this supports our mission to provide exceptional care, without exception. 
Vision
Our vision is to make Boston the healthiest urban population in the world by 2030. This internal benchmark sets the tone for our growth and a successful future and drives our culture, activities, and strategy.
Values
Three cornerstone values drive BMC's pursuit to deliver exceptional care without exception, guiding our beliefs, behaviors, and decision-making along the way.
Built on Respect, Powered by Empathy
We care about our patients, employees, and community — and we're committed to doing right by them each and every day.
Move Mountains
Impossibility doesn't live here. Instead, we're motivated by what can be — and we'll move mountains to make it happen.
Many Faces Create Our Greatness
Diversity is our heart and soul — and when it comes to inclusion, we're all in.
Each of those values helps us deliver a promise that we make to ourselves and to our community: By 2030, BMC aims to make Boston the healthiest urban population in the world. With respect, empathy, diversity, and a move-mountains mentality, we're excited to see that ambitious goal become a long-lasting reality.