Autism Friendly Initiative
Interested in building an Autism Friendly healthcare practice? Join us for our first annual Autism Friendly conference: Building an Autism Friendly Practice. This conference is designed for any healthcare professional, from all disciplines or practice settings, who may be seeking to create or strengthen their organization's ability to serve patients with Autism Spectrum Disorder (ASD). For more information and to register, visit our
registration page
!
Goals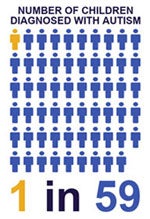 Baio J, Wiggins L, Christensen D, et al.[1]
The Autism Friendly Initiative at Boston Medical Center aims to improve the hospital experience for patients with autism spectrum disorder (ASD). Patients with ASD have various sensory and communication needs, which can make the fast-paced and often over-stimulating hospital environment particularly challenging.
To address the needs of patients with ASD, we strive to make the hospital environment more autism-friendly, educate clinicians and staff, and provide resources to patients. We believe these efforts will lead to better hospital experiences, and ideally, better outcomes, for patients with ASD.
---
---
Ongoing Projects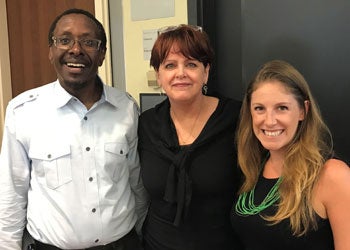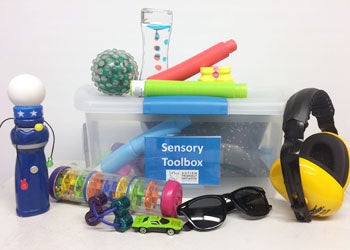 Sensory Toolbox
The Sensory Toolbox includes items such as sunglasses, stress balls, and pop tubes in order to make our patients feel as comfortable as possible during their hospital visits. They are now available in multiple departments and clinics at Boston Medical Center. Learn more
Autism Support Checklist
The Autism Support Checklist (ASC) collects information about patients' communication and sensory needs, triggers, and calming strategies. This information is then entered into patients' electronic medical records for clinicians to refer to. Learn more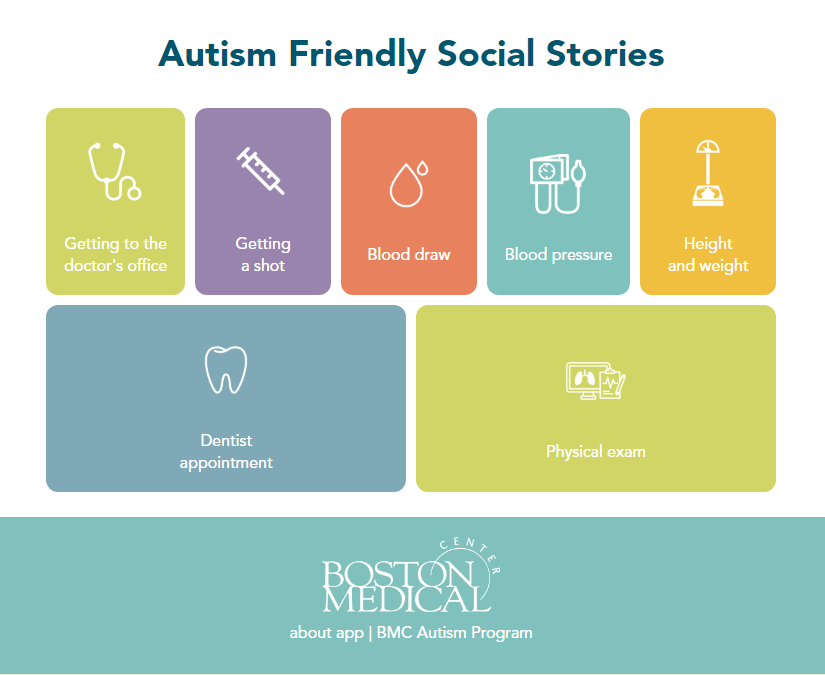 Healthcare Social Stories App
The BMC Healthcare Social Stories App will soon be available as a free app that contains social stories about the various procedures that commonly take place during a healthcare encounter. The website version of the app can be viewed here. Learn more
---
---