The Neurology Department offers a full spectrum of neurological care, including examination, diagnostic evaluation, consultation, treatment, comprehensive follow-up, and rehabilitation recommendations for disorders of the nervous system. Patients receive the latest in therapies and treatments based on research that is ongoing at BMC. The department's areas of advanced clinical expertise include Parkinson's disease, epilepsy, stroke, and Alzheimer's disease.
Alzheimer's Disease Center – The Boston University Alzheimer's Disease Center provides a range of clinical services for patients and families affected by Alzheimer's disease and related memory problems. The expert multidisciplinary team of clinicians includes experienced professionals in the fields of neurology, neuropsychology, and nursing. The Center provides care in both outpatient and inpatient settings located throughout eastern Massachusetts.
Parkinson's Disease & Movement Disorders Center – Provides comprehensive, individualized care to individuals and families affected by movement disorders including Parkinson's disease (PD), Multiple System Atrophy (MSA), Progressive Supranuclear Palsy (PSP), Huntington's disease, tremor, chorea, athetosis, dystonia, ballism, myoclonus, tics, spasticity, rigidity, and restless legs syndrome.
Stroke and Cerebrovascular Center – A full spectrum clinical and academic service that provides contemporary treatment for patients with brain, carotid and spinal vascular diseases. This multidisciplinary group is comprised of stroke neurologists, interventional neuroradiologists and cerebrovascular neurosurgeons with 24/7 coverage, committed to excellence in patient care, research, and education.
Podcast
Dr. Perloff and Dr. Zhu discuss available treatment options for headaches, when to worry if it is something more serious and that if they begin to have a negative impact on your every day life, that would be the time to seek the help of a professional.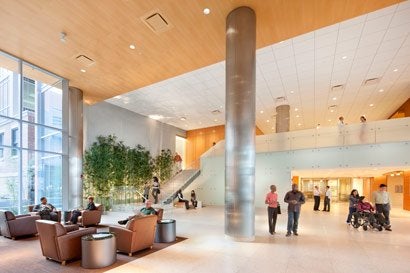 Address
725 Albany Street
Boston, MA 02118
Shapiro Center
7th Foor, Suite 7B
Hours
Monday-Friday - 8:30 AM - 5:00 PM