At Boston Medical Center, our team of experts at the Multiple Sclerosis Center will be there with you through every step of your care journey. From diagnosis to treatment, we are dedicated to helping ameliorate the disease, manage relapses, and relieve symptoms. Whether your journey is just starting or you're years into treatment, our goal is for you to be at your best.
Recognized as a "Center for Comprehensive MS Care" by the National Multiple Sclerosis Society, our team is made up of experienced clinicians including neurologists with MS subspeciality training, neuro-ophthalmologists, urologists, neuroradiologists, neuropsychologists, and pain management specialists. In addition, from day one, you'll have the support of an MS nurse navigator who will help answer questions about your care and connect you to resources you may need.
Symptoms
Because MS is different for each person, it is difficult to pinpoint symptoms that are directly attributed to MS. Some symptoms of multiple sclerosis may include:
Blurred vision
Double vision
Weakness
Impaired coordination
Numbness
Cognitive dysfunction
Pain in the face
Fatigue
Depression
Bladder dysfunction
Diagnosis and Treatment
How is Multiple Sclerosis Diagnosed? 
Once you're referred to our program, we will try to see you right away, sometimes within a week. We understand the urgency and importance of being able to ask the questions you have about your health, so our goal is to move quickly with diagnosing or ruling out MS. On your first visit to BMC, we'll do everything we can to provide you with immediate answers before you leave. During your appointment, we will thoroughly review your medical records, listen to you as you to share your past medical history, assess your symptoms, and perform the following diagnostic tests:
A neurological exam
Imaging, such as brain and spinal cord MRIs
Blood tests
Spinal fluid tests if required
What are the Treatments and Medications for Multiple Sclerosis?
For those patients diagnosed with MS, our team of experts will collaborate to develop a personalized treatment plan that addresses your unique symptoms and needs. In addition to the MS specialists at the Multiple Sclerosis Center, we'll involve highly-skilled specialists across the hospital to make sure that all your needs are addressed. This includes working closely with physical therapists, neuropsychologists, ophthalmologists, pain management professions, urologists and other specialists as needed.
Our nurse coordinator, a key member of your care team, will help you to get answers to your questions about MS or your treatment—including medications. She can also help connect you to non-medical resources such as support services offered by the National Multiple Sclerosis Society, because at BMC we know it takes more than medicine to help you stay healthy.
As a patient of the Multiple Sclerosis Center, you have access to multiple oral, self-injectable and intravenous (at our on-site infusion center) medications, which offers timely access to state-of-the-art therapies on a schedule that works for you.
Injectable Disease Modifying Treatments
Betaseron/Extavia (interferon beta 1b)
Avonex (interferon beta 1a)
Rebif (interferon beta 1a)
Plegridy (interferon beta 1a)
Copaxone/ Glatopa (glatiramer acetate)
Kesimpta (ofatumumab)
Oral Disease Modifying Treatments
Gilenya (fingolimod)
Tecfidera (dimethyl fumarate)
Vumerity (diroximel fumarate)
Aubagio (teriflunomide)
Mayzent (siponimod)
Ponvory (ponesimod)
Zeposia (ozanimod)
Infusion Disease Modifying Treatments
Tysabri (natalizumab)
Ocrevus (ocrelizumab)
Injectable Treatments for Acute Relapses
Intravenous methylprednisolone (Solumedrol)
Medications to Treat Symptoms
Many medications are available to treat pain, stiffness, muscle spasms caused by MS
Our Team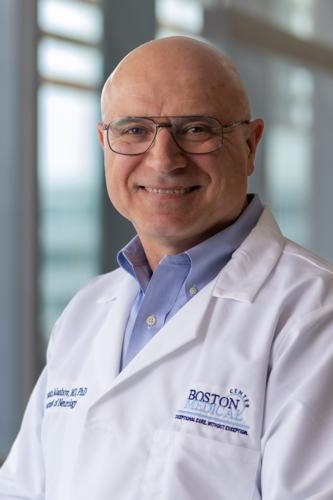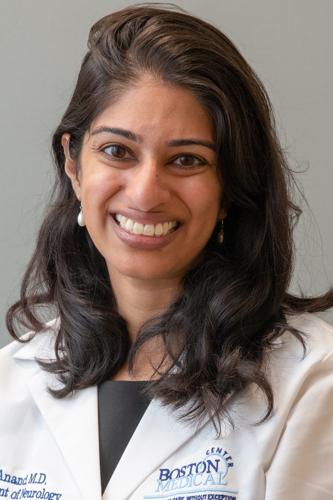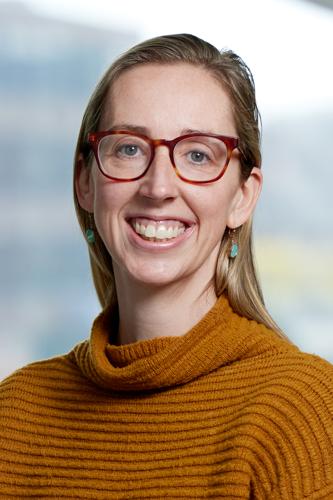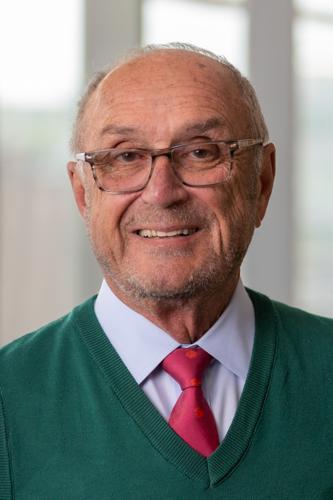 Department News
BOSTON – The Multiple Sclerosis Center at Boston Medical Center, a leading provider of care for people living with multiple sclerosis (MS), has been officially recognized as a…
Multiple Sclerosis Clinical Trials
Our MS specialists are both medical providers as well as researchers. Many members of our team contribute regularly to the scientific literature on the latest in diagnosis and treatment of MS. If you have interest in participating in clinic trials please let a member of our care team know.
Residency and Fellowship Information
Our program provides education and training to neurology residents and medical students who wish to gain experience in managing multiple sclerosis and related neuroimmunology disorders. Trainees at all levels are invited to participate in weekly general neurology conferences, which frequently feature neuroimmunology cases. Learn more about the Neurology Residency Program.
Latest from HealthCity
One BMC nurse practitioner speaks on how she helps her patients weigh their social needs, MS status, and more to choose among MS treatment options.
Black women have a higher risk of MS than white women, while Latinx and Asians are less likely to develop the disease.
Low-income patients often see quality sleep as a luxury, not a health concern. Providers must intervene with education, diagnosing, and treatment.