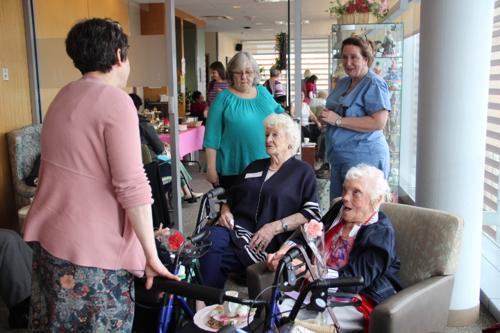 Existing Patients
Make an appointment by phone
617.414.4639
Make an appointment with MyChart
Book with MyChart
Hours of Operation: Monday to Friday, from 8:00 a.m. to 5:00 p. m.
Refer a Patient
Refer a patient
Call for assistance with the referral process
617.414.4639
Hours of Operation: Monday to Friday, from 8:00 a.m. to 5:00 p. m.
617.414.4639
The Section of Geriatrics at Boston University and Boston Medical Center is an interdisciplinary group of healthcare professionals whose mission is to address the special needs of the diverse geriatric populations of the metro-Boston area. We are committed to delivering high-quality, comprehensive and cutting-edge care to the older adult in a variety of settings, and to providing innovative leadership in geriatric education, scholarship, patient advocacy and community outreach.
As people age, their medical care can become more and more complex. At Boston Medical Center, the Geriatrics Program is devoted to the unique healthcare needs of those 70 and older whether they are mobile, homebound, or in a nursing home. Care is provided in a coordinated, team approach aimed at helping preserve the greatest degree of independence possible. The program's doctors, nurses, case managers, nurse practitioners and social workers have geriatrics skills and experience to meet a patient's primary care needs, even if transition from one setting to another becomes necessary.
Contact Us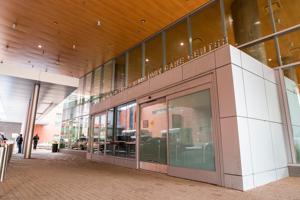 Our Team
All of our physicians are board certified in Internal Medicine or Family Medicine and have board certification in Geriatrics as well. Our social services are managed by a licensed geriatrics social worker.
Our clinicians are leaders in their field, recognized regionally and nationally for their excellence in geriatric care and teaching. As full-time staff members at Boston Medical Center and faculty members at the Boston University Chobanian & Avedisian School of Medicine, they provide patient care and train doctors and other clinicians who wish to specialize in geriatrics. They serve on professional committees, community boards, deliver presentations and lectures locally and nationally and publish in distinguished academic journals. As researchers, our physicians lead investigations in many areas of geriatrics research, such as successful aging and exceptional longevity, breast cancer care in older women, innovations in geriatrics clinical care delivery to vulnerable elders and basic mechanisms of aging. Our program has been designated and funded as a Center of Excellence in Geriatrics by the John A. Hartford Foundation of New York.
Geriatrics Clinicians
George Rosenthal, MD
Emeritus Clinical Associate Professor of Medicine, Boston University Chobanian & Avedisian School of Medicine
Board Certified in Internal Medicine
Nurse Case Managers
Patricia Dockrey, RN, BSN
Michael Dolak, RN
Dianne Lawlor, RN, BSN
Le Nguyen, RN-BC, BSN
Ingrid Philemond, RN, BSN
Amanda Mitchell, RN, BSN
Clinic Nurses
Jennifer Sergile, RN
Beth McMahon, RN
Patient Resources
Making the decision to help an aging adult move into assisted living can be difficult. People give so much of their time and energy to caring for a loved one with dementia, Alzheimer's disease or many other age related issues, that when the time comes for someone else to care for your loved one, it can be painful and emotional.
Provider Resources
Whether for diagnostics, treatment, a single consultation, second opinion or ongoing follow-up, BMC geriatric physicians will keep the consulting physician fully informed of the patient's treatment plan and coordinate long term management.
Research and Education
Please go to http://www.bumc.bu.edu/geriatrics/ for more information on our education and research opportunities.
Resources
Helpful information, resources and support about Geriatrics.
Latest from HealthCity
Nursing homes must navigate the short- and long-term effects of their residents' isolation with programming, staffing, and in-person visits when safe.
Seniors are at high risk for severe COVID-19, but traveling to vaccination sites isn't easy. So, the program is bringing the vaccine to them.
HealthCity is Boston Medical Center's online publication that explores the most pressing issues in healthcare. At HealthCity, we believe that healthcare must transform itself to become more equitable, sustainable, and open source.