Boston University Eye Associates offers routine eye examinations as well as a wide array of diagnostic evaluations and treatments for patients of all ages with eye conditions that include cataracts, ocular surface disorders, glaucoma, dry eye, diabetic retinopathy and macular degeneration. If necessary, ophthalmologists perform surgical treatments for the most common conditions and refer patients to specialists if other testing or treatment might be needed.
Referrals
Patients whose insurance plans require referral from their primary care physician (PCP), must call their PCP before their visit to BMC's Department of Ophthalmology. BMC must have this referral prior to the patient's visit. Appointments may be rescheduled if needed.
Late Patients
Late arrivals may be accommodated; however, it may be necessary to re-schedule the appointment depending on the physician's schedule. NOTE: Patients who do not show up for their appointment without notification may be subject to a $20.00 fee.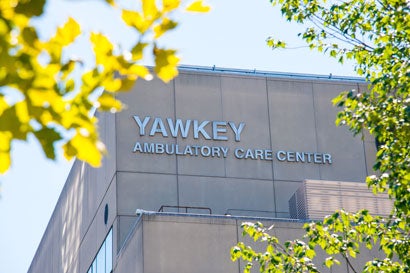 Address
850 Harrison Ave
Boston, MA 02118
Yawkey Ambulatory Care Center
3rd Floor
Hours
Monday - Friday: 7:30 AM - 5:00PM