Request an appointment
Request an appointment
Refer a patient
Refer a patient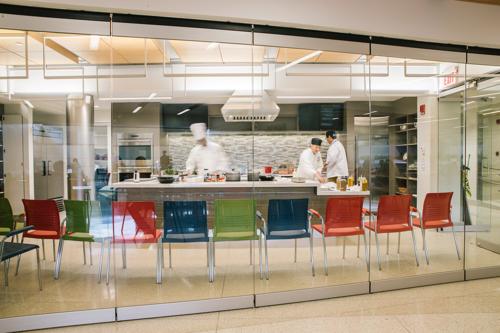 310
Free Culinary Classes Taught in 2018
1,950
Patients and Staff Participated in 2018
425
Children Participated in 2018
Take a Class
Welcome to The Teaching Kitchen at BMC!
Come to the Teaching Kitchen for a FREE cooking class and learn how to make simple, cost-effective, and delicious recipes that will help you live a healthier life and/or manage your disease or condition! 
Recipes Classes About the Teaching Kitchen Teaching Kitchen Newsletter
Specialty Clinics
Search for recipes by class, type, or meal of the day.
Please sign up online. You will be emailed the link to the ZOOM meeting class about an hour before it starts. You will just need to click the link 5 minutes before the class starts to join! (Note: If using a cell phone, make sure to download the Zoom app before the class time.)