Request an appointment
Request an appointment
Refer a patient
Refer a patient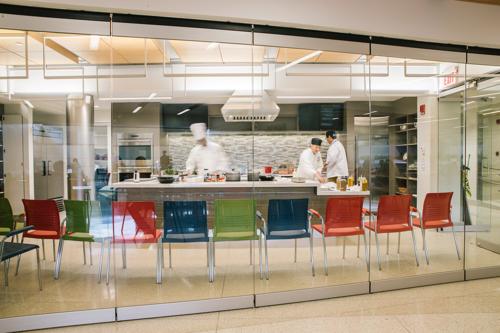 Bring the Teaching Kitchen to YOUR Kitchen
Come to the Teaching Kitchen for a FREE cooking class and learn how to make simple, cost-effective, and delicious recipes that will help you live a healthier life and/or manage your disease or condition! At Boston Medical Center, we understand that food is medicine. We also know that eating healthy can be hard to do with a busy schedule and on a tight budget. This is why we make it our mission to provide patients with medically and culturally appropriate food from our Preventive Food Pantry, fresh produce from our Roof Top Farm, and culinary skills and nutrition education from our Teaching Kitchen.
While the Teaching Kitchen is closed due to the COVID-19 pandemic we will be coming to you live every week via Zoom. Learn more about classes and sign up. See you soon!
Recipes Classes Teaching Kitchen Newsletter
Culinary medicine is a growing field that incorporates food and nutrition into the practice of medicine to prevent and treat diseases. The dietitians in the Teaching Kitchen take nutrition research and apply it to food access strategies and culinary skills. Each class begins with a short lesson about nutrition and how food impacts specific health needs. Then, participants practice hands on culinary skills by following a recipe that supports their needs and uses food found in our food pantry.
The Teaching Kitchen hosts an average of 25 classes a month. Our medically tailored classes aim to prevent and manage chronic diseases such as diabetes, heart disease, cancer, chronic pain, substance use disorder, bariatric weight loss surgery management and more. Our community classes offer culinary skills for staff during their lunch hour, our refugee program, Boston Public Schools, and the families of our patients and staff. We also offer classes to Boston University to support their staff wellness and offer classes to Boston University's Medical School students.
All of our classes are FREE! To attend a class, you may sign-up on-line, ask your doctor for a referral.
We are proud members of the Teaching Kitchen Collaborative. Please check out their website to learn more about other teaching kitchens, supporting research, and for tips to starting your own teaching kitchen.
Programs and Resources
To help you eat well and to provide a fun, family-friendly activity, we are hosting live ZOOM cooking classes every week! Let's cook together!
Search for recipes by class, type, or meal of the day.
Wellness and Recovery After Psychosis (WRAP) is a Boston Medical Center program that is tailored for patients who are experiencing psychotic symptoms. WRAP offers a variety of services for patients to help them toward leading productive lives.
Our Team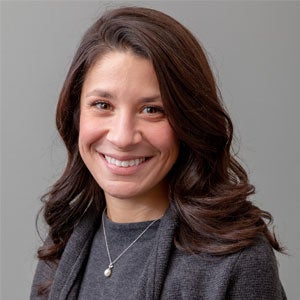 Olivia Weinstein MS, RD, LDN
Culinary Nutrition Director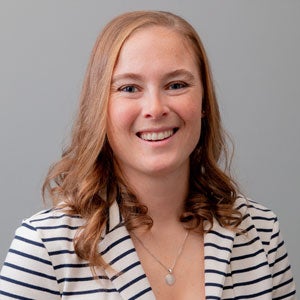 Kate Donovan, MS, RD, LDN
Culinary Nutrition Educator
Tracey Burg RD, Chef 
Guest Chef and Program Founder
BMC Resources
Three stories above BMC's power plant thrives a 2,658 square foot farm with more than 25 crops. The farm not only provides fresh, local produce to our hospitalized patients, cafeterias, Demonstration Kitchen, and Preventive Food Pantry, but is also part of BMC's commitment to going green. The farm reduces the hospital's carbon footprint, increases green space, and reduces energy use, including the energy required to transport food.
The Food Pantry works to address nutrition-related illness and under-nutrition for our low-income patients. It fills the therapeutic gap by linking physicians and nutritionists to patients.