The Neurocritical Care Program at Boston Medical Center provides expert intensive care in our Neurocritical Care ICU. Our closed-door neurocritical care unit is staffed by board-certified neurointensivists and specialty-trained nurse practitioners to deliver cutting edge emergency neurological care, with 24/7 inpatient hospital coverage. Our team consists of expert clinicians as well as clinician researchers who advance the field of neurocritical care.
Areas of Expertise 
Acute ischemic stoke
Acute intracranial hemorrhage
Subarachnoid hemorrhage
Traumatic brain and spinal cord injury
Status epilepticus
CNS Infections
Neuromuscular emergencies
CNS Inflammatory, Neoplastic, and Demyelinating diseases
Brain injury post-cardiac arrest
Peri-operative neurosurgical management
Diagnostics
Neuroimaging
Intracranial pressure monitoring
Continuous EEG monitoring
Transcranial doppler ultrasound
Special Programs
Our Neurocritical Care faculty staffs an outpatient clinic to evaluate and manage patients after they are discharged from the Neurointensive Care Unit to offer continuity of care.
Contact Us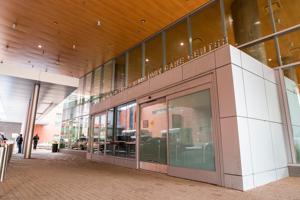 Our Team
Research Overview
Our specialists are investigators in several key areas in neurocritical care, including neuroprognostication after critical injury, temperature management following severe stroke, the use of pupillometry in critically ill patients, sequelae of traumatic brain injury, nuanced effects of neurosurgical interventions, and neurocritical care education. Our specialists are funded by national awards including the coveted career development K award.
Residency and Fellowship Information
Education and Training
Our Neurocritical Care Fellowship is a United Council for Neurologic Subspecialties-accredited two-year program. 
In addition, the neurocritical care division faculty participate in the education and training of residents as they complete their required clinical rotations in the neurocritical care unit. Medical students may apply for a two-week neurocritical care elective. Trainees are invited to participate in neurocritical care case conferences and morbidity and mortality conferences.