The Neuroinfectious Diseases Program at Boston Medical Center provides consultation for inpatients and outpatients with a wide breadth of infections in the central nervous system. Our board-certified neurologists have fellowship training in the fields of autoimmune/inflammatory and infectious neurology as well as vascular neurology and neurocritical care creating a unique division able to provide complex neurological care. Our faculty have special interests in the neurological complications of human immunodeficiency virus (HIV), tropical neurology,neurovascular complications of endocarditis, infectious etiologies of stroke, and neurologic complications of COVID-19.
Areas of Expertise 
Neuro-HIV
Neurocysticercosis
Meningitis
Encephalitis (both infectious and autoimmune)
COVID-19
Infectious Endocarditis
Diagnostics
Neuroimaging
Brain biopsy
Lumbar puncture
Special Programs
Our faculty are dual-appointed in the neurology and infectious disease departments at the university, providing cross-disciplinary care.
Contact Us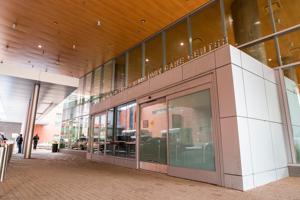 Research Overview
Our faculty are experts in the neurological complications of COVID-19and actively leading research in this area. In addition, our specialists are conducting research in infections in the neurocritical care unit, infectious causes of stroke, and neurological complications of HIV.
Residency and Fellowship Information
The neuroinfectious disease division faculty participate in the education and training of residents who wish to gain experience in neuroinfectious diseases. Medical students may apply for a two-week electivein neuroinfectious medicine.