The Menstrual Disorders Clinic (MDC) is located in the Adolescent Center and diagnoses and treats a variety of menstrual disorders. Girls and young women, from ages 10-21, experiencing heavy menstrual periods, painful periods or who are missing periods or failing to menstruate will find expert care at the MDC.
The Clinic is designed to offer reassurance and answers, providing solutions to easily manage a disorder so girls can return to their normal and active lifestyles. Combining expertise in caring for teens and understanding blood disease, when a new patient arrives, she is screened for endocrine or gynecological issues and underlying blood and clotting disorders. To do this while saving the patient from multiple trips to the doctor, laboratory work-ups, evaluation, and treatment are performed in coordination with both specialties at one visit.
There are a number of common menstrual disorders in young women, including:
polycystic ovary syndrome
dysfunctional uterine bleeding
amenorrhea (missing periods)
dysmenorrhea (painful periods)
The clinic also offers menstrual period management for patients with special health care needs, such as wheel chair-bound individuals, evaluation for suspected or known bleeding disorder or clotting predisposition, anemia caused by periods, and help with birth control.
If necessary, the doctors can refer patients to another physician specialist such as those in gynecology, endocrinology and nutrition and weight management. The staff work close with a patient's pediatrician or family medicine doctor to make appropriate referrals.
Contact Us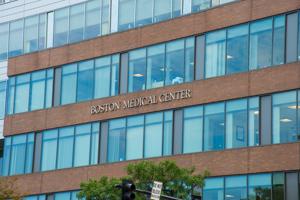 Our Team
The Pediatrics - Menstrual Disorders Clinic Team
Pediatric Hematologist/Oncologist, Director of the Center for Excellence in Sickle Cell Diseases - Pediatrics