Pediatrics - Developmental and Behavioral Pediatrics
This program sees children from birth to 18 years with a variety of developmental issues including developmental language delay, school challenges including ADHD, learning disabilities and school failure, autism spectrum disorder, anxiety disorders, behavioral problems, and more. Our typical model of care is a 3 part consultation:
Visit 1 is a parent/guardian only meeting to discuss the concerning history of the child/adolescent and to gather information from previous providers working with the family. For example: early intervention records, teacher information, prior testing, etc.
Visit 2 is an assessment/evaluation with the child. This typically occurs after we have collected any prior testing information or evaluation forms.
Visit 3 is an appointment with the family to discuss diagnosis and recommendations.
For appointments or more information, please call 617.414.4841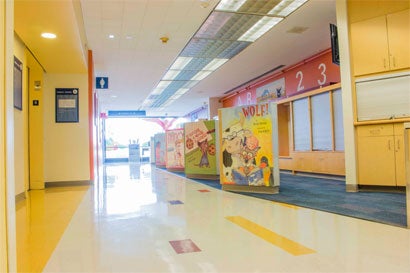 Address
850 Harrison Ave
Boston, MA 02118
Yawkey Ambulatory Care Center
6th Floor
Hours
Monday, Wednesday Friday: 8:00 AM - 5:00PM
Tuesday, Thursday 8:00 AM - 8:00 PM