The COVID-19 pandemic has impacted the ways that both children and adults grieve. If you are looking for information on how to support a child grieving during this pandemic, please see our resources guides:
The Good Grief Program at Boston Medical Center provides therapeutic support to pediatric patients of BMC who have experienced an important loss such as the death of a significant person, divorce, or separation from a primary caregiver. After a loss, children need the support of caring adults to help them make sense of their loss, to support their grief, and to strengthen their strategies to cope. The Good Grief Program offers a steadying and supportive force for children who are grieving as they respond to their loss or losses.
The program accomplishes this work through a variety of efforts, including:
Offering consultation appointments to caregivers searching for the best ways to support their grieving children.
Providing grief therapy.
Providing grief-sensitive training and consultation to community agencies
Connecting individuals to grief resources. 
Through these services, the Good Grief Program seeks to meet the needs of children who are grieving and promote lifelong resiliency.
Donate
To make a donation to Good Grief, please click here, choose 'other' and direct your gift to Good Grief.
Getting Connected to Services
If you are interested in learning more about our program, please call our program line at 617.414.4005. The Good Grief Program provides services to children and youth who:
Are patients of Boston Medical Center,
Are between the ages of 0-18, 
Have experienced an important loss, and
Currently reside in Massachusetts.
When a child or youth is referred to our program for services, our team works closely with the child's caregiver to discuss needs and develop personalized options for support.
Training Opportunities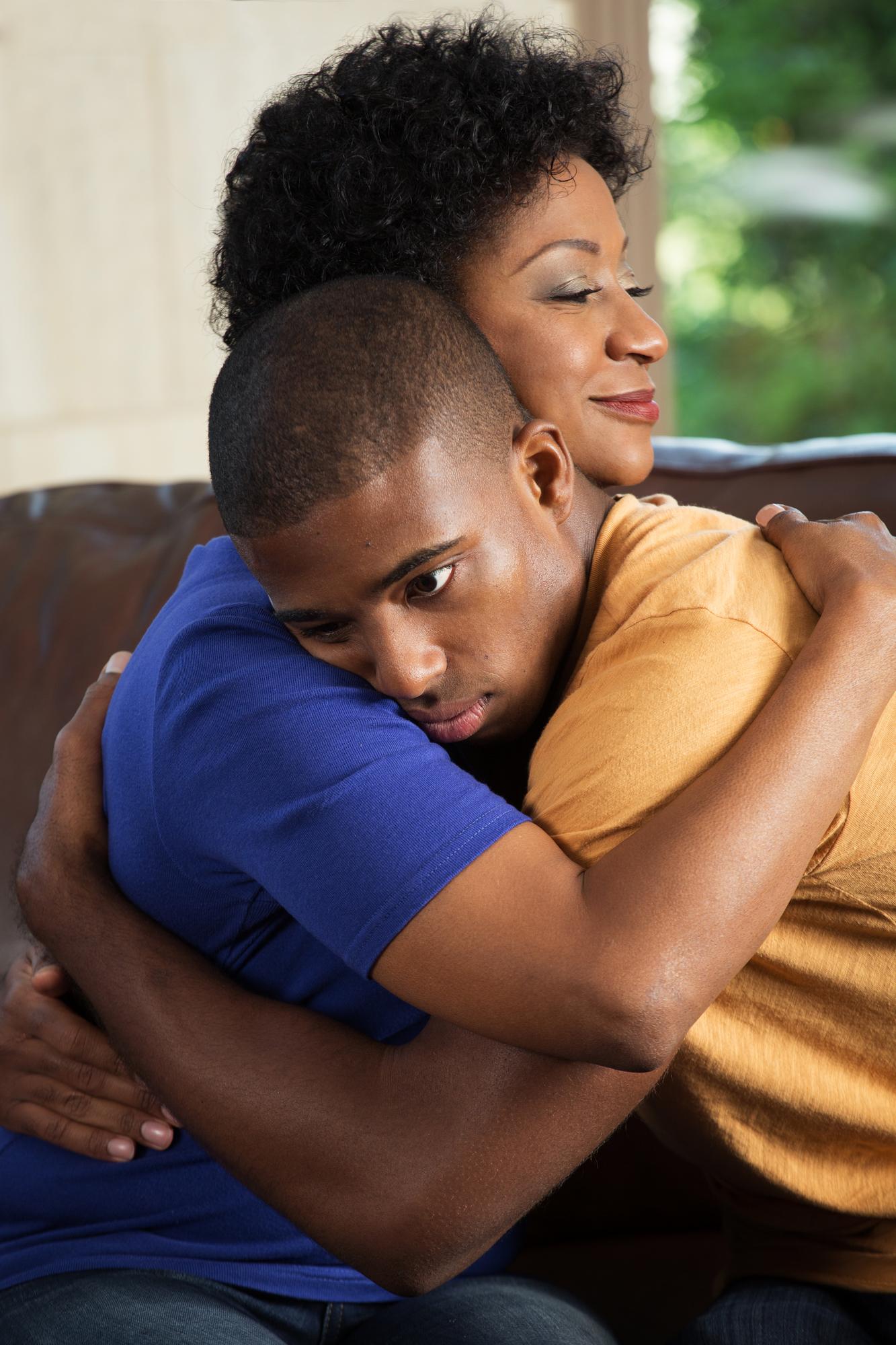 The Good Grief Program at Boston Medical Center offers a variety of training opportunities for professionals interested in learning more about how to best support children and youth who have experienced loss. These trainings and workshops are built on the belief that through supporting, enriching relationships, adults can make a meaningful, resiliency-building impact on a child's life.
The Good Grief Program can work with you to develop a training opportunity to fit your particular needs. For more information on availability, cost, and how to bring a training to your school or agency, please contact us at 617.414.4005 or fill out this form. 
Clinical Internship
The Good Grief Program is excited to collaborative with another specialty pediatric program, the SPARK Center, to offer a clinical internship dedicated to providing comprehensive, integrated clinical services for children and families impacted by grief and loss. Students will have the opportunity to work with a multidisciplinary team of hospital professional including mental health counselors, social workers, psychologists, developmental-behavioral pediatricians, and resource specialists among others. This internship will provide intensive training for students to provide grief-focused therapy to children and youth (0-18). Students will provide individual and dyadic (child-caregiver) therapy and will gain exposure to evidence-based practices like Child-Parent Psychotherapy, Trauma-Focused Cognitive-Behavioral Therapy, and the Grief and Trauma Intervention. Additionally, students will provide holistic support to children who are grieving through the provision of ongoing and acute consultation with caregivers and other collateral agencies (e.g., schools, PCP). Through the integrative nature of the training site, students will also be able to observe and participate in a variety of pediatric specialty services. To support their internship experience, students will participate in weekly didactics, clinical formulation and presentation seminars, as well as individual and group supervision. 
Interested candidates should send their resume/CV, cover letter, and letters of recommendation (optional) to Maureen Patterson-Fede, maureen.patterson@bmc.org by January 3, 2022. 
Volunteer Opportunities
Volunteers not only contribute to the work of the Good Grief Program; they offer a sense of hope and connection to grieving children and families. If you are interested in learning more about ways to get involved with the Good Grief Program, please connect with the Volunteer Services Department at Boston Medical Center: https://www.bmc.org/volunteer-services.  
Contact Information
Maureen Patterson-Fede, MSW, LICSW
Mental Health Clinician
Maureen.Patterson@bmc.org
Maureen Patterson-Fede is a Licensed Independent Clinical Social Worker who brings years of working with children and families to her work with the Good Grief Program. The central pillar to Maureen's work has been supporting children and their caregivers as they heal from trauma and loss. She has worked with families in a variety of settings including domestic violence shelters, Children's Advocacy Centers, clinic-based settings, and home-based work. Across these environments, she has learned that families deeply benefit from kind, empathetic, and attentive care that is led by their needs and illuminates their strengths and resiliency.
In her work with the Good Grief Program, Maureen brings her experience to provide developmentally informed, responsive consultation and support services to caregivers and their children in the wake of an acute loss. Maureen also works collaboratively with school communities to provide training on how to support resiliency and well-being for students who are grieving.
Minelia Rodriguez, M.S., LMHC
Mental Health and Intake Clinician
Minelia.Rodriguez@bmc.org
Minelia Rodriguez is a bi-lingual (Spanish/English) mental health clinician, who provides consultation and therapeutic services at the Good Grief Program. Minelia has provided therapeutic and support services to children and families through home, school, and clinic-based programming. Through the Good Grief Program, Minelia is able to provide trauma and grief interventions to children and families when they've experienced a significant loss. Minelia works hard to provide service access to families in neighborhoods of a lower socioeconomic status, and who are experiencing higher rates of community violence. Minelia is especially interested in increasing service access for Spanish-speaking families, immigrant families, and families who are experiencing significant barriers to mental health treatment.
Yvette LeBlanc Gundry, M.S., LMHC
Mental Health Clinician
Yvette.LeBlanc@bmc.org
Yvette LeBlanc is a Mental Health Clinician and National Board-Certified Counselor who provides therapy and consultation services to children and families through the Good Grief Program at Boston Medical Center. Yvette holds a Master of Science degree in Counseling from the University of North Texas and has specialized training in child-centered play therapy as well as expressive arts and mindfulness interventions. She has diverse clinical experiences including in community agency settings, in higher education student support, and within child advocacy centers; all of which contribute to her expertise in supporting the needs of child and adult clients alike. 
The foundation of Yvette's approach to therapy is honoring the client's unique experience and the belief that telling one's story in therapy can positively affect the healing that happens in each area of a person's life. She utilizes a client-centered, grief- and trauma-informed approach to tailor therapy and parent consultation to each family's needs. Yvette strives for a collaborative relationship in which she provides a nonjudgmental space for each client, along with information, encouragement, and support so that children and caregivers can make the progress they want to make on their healing journey. 
Rachel Walsh, M.A.
Clinical Intern
Rachel.Walsh@bmc.org
Rachel Walsh is a clinical intern who provides therapeutic support services to children and their families through the Good Grief Program at Boston Medical Center. Rachel holds a Master of Arts degree in Psychology from Hunter College. She is currently a clinical psychology doctoral student at William James College. Rachel is passionate about working alongside her clients to support them after their loss. She is dedicated to creating a welcoming, healing space for each client that honors their loss, their needs, and their hopes 
Administrative Office
255 River Street
Mattapan, MA 02126