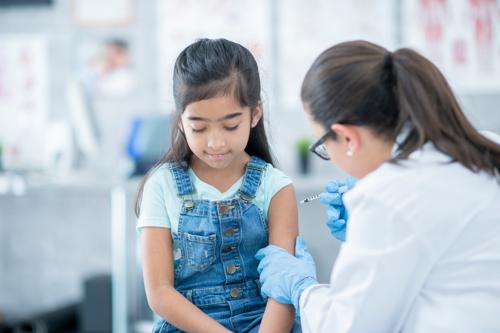 Please Note, this number connects you with the General Pediatrics Research Department. For clinical information such as appointments and patient referrals, call Pediatrics at 617.414.5506.
617.414.4239
The Division of General Pediatrics is primarily a research division of clinical, public health, and health services researchers concerned with issues facing urban children's health, development, and general wellbeing. The Division serves as a hub for much of the Department of Pediatrics' research endeavors. Fellows, faculty, students, and affiliated clinicians have collaborated in the division for over two decades. Its fellowship program is closely aligned with those in the Department of Family Medicine and the Division of General Internal Medicine. Its trainees have gone on to hold leadership positions in academia and government.
Over the past three years, members of the Division have published over 95 peer-reviewed articles. The Division, which collectively holds grants totaling approximately $5,000,000, has trained faculty and fellows in conducting research for over 25 years. In 1984, prior to obtaining any federal support, Joel Alpert MD, then chairman, began a fellowship-training program in General Academic Pediatrics, emphasizing clinical teaching, epidemiology, and biostatistics. The program has continued to mature under the leadership of Barry Zuckerman MD (Chairman 1993-2012) and Howard Bauchner MD (Division Director, 1995-2011 – now Editor-in-Chief of JAMA), increasingly emphasizing clinical and health services research that focuses on vulnerable urban youth. Over the past decade the number of faculty members in this division has increased from 5 to 12.
The Division holds weekly work in progress sessions, in which its faculty, fellows, and affiliated students present their work. These meetings are attended by faculty throughout the Boston University research community. Specific topic areas of the Divisions research included quality of care for children with sickle cell disease, obesity, breast-feeding, community and interpersonal violence, health information technology, maternal depression, mental health services, and population-specific health risk factors.
Patient Resources
The Division of General Pediatrics supports a number of ongoing projects. Project Solve aims to mitigate the impact of mental illness on vulnerable families by developing, testing, and disseminating strategies through novel care delivery systems.
Department News
BOSTON – When Congress failed to renew advance Child Tax Credit (CTC) payments last year, public health experts feared that the loss of this monthly federal pandemic relief benefit would push…
Residency and Fellowship Information
The fellowship is based in the Department of General Pediatrics at Boston University Chobanian & Avedisian School of Medicine and Boston Medical Center. As you may know, BMC has over a 100-year history of caring for poor, urban and immigrant children. Much of our research and many of our programs focus on improving the lives of these children. The clinical service has approximately 2,000 admissions and 75,000 ambulatory visits each year. The residency is combined with Boston Children's Hospital. Learn more about the Pediatric Fellowship Program.