The Pediatric Emergency Medicine Fellowship at Boston Medical Center, an accredited program established in 1988, is devoted to training highly skilled physicians for leadership roles in this rapidly developing sub-specialty. In addition to the superlative clinical experience fellows receive, they also engage in a variety of teaching, administrative and research projects. Our fellows have been very successful producing academic publications and presentations. They have become leaders in the field of pediatric emergency medicine. The fellows play an active role in all aspects of the Division of Pediatric Emergency Medicine. We are extremely flexible in adjusting to the needs and interests of our fellows and see the education of the fellows as a joint effort between fellows and the Division of Pediatric Emergency Medicine.
The research program of the fellowship is aided by our association with the Boston University School of Public Health and by our close collaboration with the Division of General Academic Pediatrics at Boston University School of Medicine/Boston Medical Center. Our fellows take part in regular research meetings with faculty from both pediatric emergency medicine and general academic pediatrics.
Our fellowship also works closely with the Department of Emergency Medicine at BUSM/BMC. This relationship offers our fellows excellent trauma experience in a familiar environment.
Additionally, we have augmented our fellows' experience with international health rotations. We believe this experience expands our fellows' clinical skills while offering unusual opportunities to expand their knowledge of healthcare delivery systems.
The Division of Pediatric Emergency Medicine is part of the Department of Pediatrics at Boston Medical Center and Boston University School of Medicine. Boston Medical Center plays a major role in the care of children in Boston, especially from communities traditionally underserved by the healthcare system. Our Pediatrics Department is a leading force in ambulatory pediatrics nationally and an incubator of innovative programs that address pediatric healthcare needs as a comprehensive, multi-faceted challenge. Programs addressing housing, literacy, violence and other issues that affect child health have all been developed in our department. The Pediatric Emergency Department has always been a major part of Boston Medical Center's commitment to children and an essential part of residency education.
The Pediatric Emergency Department has twelve rooms for non-acute care, four beds for acute care/observation and a trauma/resuscitation suite. BMC is a level one trauma center with level two pediatric designation. The Pediatric ED has approximately 29,000 visits per year. Our ED also provides on-line medical control for the city of Boston.
Meet the Fellows
2021-2024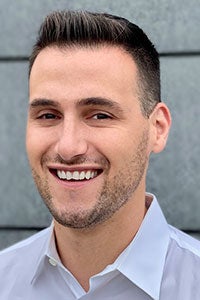 Joseph Shapiro, MD
Hometown: Washington, DC
Undergraduate: Cornell University
Medical School: George Washington University School of Medicine and Health Sciences
Residency: Children's National Hospital, Washington DC
Academic Interests: bioethics, health policy
Post- Fellowship Plans: practice PEM and clinical ethics consulting at an academic center
Hobbies/Interests: basketball, podcasts (5-4, Blowback), Formula 1
Favorite place you have visited: Cape Town & Mexico City
Favorite thing to do in Boston: Eat out in the South End with my fiancé or head up the coast to eat lobster and go whale watching!
2020-2023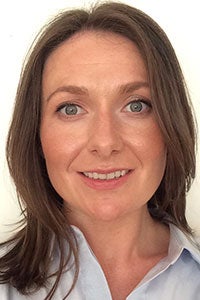 Aisling Wright, LL.B MD
Hometown: Dublin, Ireland
Undergraduate: Trinity University, Ireland
Medical School: Royal College of Surgeons, Ireland
Residency: Georgetown University Hospital, Washington DC
Academic Interests: EMS, prehospital care, and telemedicine 
Post- Fellowship Plans: Continue practicing in a diverse and fun ED, where I can be involved in medical education 
Hobbies/Interests: Traveling in a pre-pandemic world, the Great British Bake Off, and big walks with my fluff ball Tucker and slightly less fluffy husband 
Favorite place you have visited: India, Japan and South Africa (can't pick one)
Favorite thing to do in Boston: Exploring / getting lost in the Arnold Arboretum but somehow discovering a new restaurant on my way home
2019-2022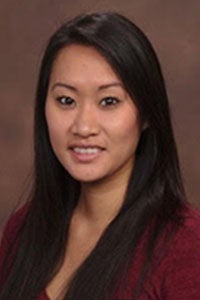 Grace Ye, MD

Hometown: Toronto, Canada 
Undergraduate: Western University, Ontario
Medical School: George Washington University School of Medicine and Health Sciences
Residency: Children's Hospital at Montefiore
Academic Interests: firearm injury prevention research, global health, medical education
Post-fellowship plans: work as a PEM attending at an academic center in the Boston area, firearm injury prevention research
Hobbies/Interests: traveling (been to over 60 countries!), dance, playing with my puppy
Favorite place you have visited: Cape Town, Rio de Janeiro, or Thailand 
Favorite thing to do in Boston: sports games, explore new restaurants and bars