The Pediatric Emergency Medicine Fellowship at Boston Medical Center was accredited in 1988. We are devoted to training highly skilled physicians for leadership roles in this rapidly developing sub-specialty. Our fellows receive strong clinical training and engage in a variety of teaching, administrative and research projects. They have become leaders in the field of pediatric emergency medicine. We pride ourselves on being extremely flexible in adjusting to the needs and interests of our fellows and see the education of the fellows as a joint effort between fellows and the Division of Pediatric Emergency Medicine.
Among the highlights of the fellowship is a strong research program aided by our association with the Boston University School of Public Health and our close collaboration with the Departments of Pediatrics and Emergency Medicine and an excellent trauma experience in a familiar environment through the Department of Emergency Medicine. 
The Division of Pediatric Emergency Medicine is part of the Department of Pediatrics at Boston Medical Center and Boston University Chobanian & Avedisian School of Medicine. Boston Medical Center plays a major role in the care of children in Boston, especially from communities traditionally underserved by the healthcare system. Our Pediatrics Department is a leading force in ambulatory pediatrics nationally and an incubator of innovative programs that address pediatric healthcare needs as a comprehensive, multi-faceted challenge. Programs addressing housing, literacy, violence, and other issues that affect child health have all been developed in our department. The Pediatric Emergency Department has always been a major part of Boston Medical Center's commitment to children.
The Pediatric Emergency Department has 22 bed spaces and a trauma/resuscitation suite. The Pediatric ED see approximately 25,000 visits per year and provides on-line medical control for the city of Boston. 
Meet the Fellows
2021-2024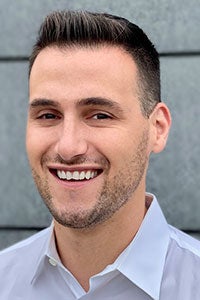 Joseph Shapiro, MD

Hometown: Washington, DC
Undergraduate: Cornell University
Medical School: George Washington University School of Medicine and Health Sciences
Residency: Children's National Hospital, Washington DC
Academic Interests: bioethics, health policy
Post- Fellowship Plans: practice PEM and clinical ethics consulting at an academic center
Hobbies/Interests: basketball, podcasts (5-4, Blowback), Formula 1
Favorite place you have visited: Cape Town & Mexico City
Favorite thing to do in Boston: Eat out in the South End with my fiancé or head up the coast to eat lobster and go whale watching!
2022-2025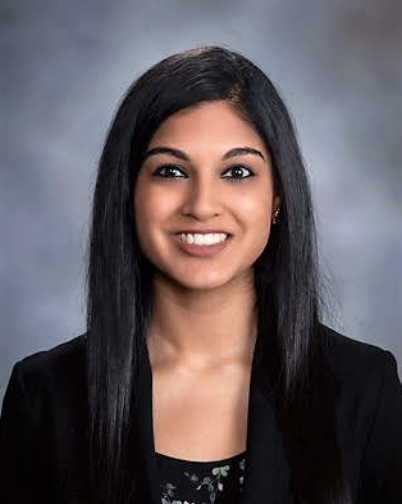 Nanditha Shivaprakash, MD 
Hometown: Long Valley, NJ 
Undergraduate: Northeastern University, Boston MA
Medical School: Drexel University College of Medicine, Philadelphia PA
Residency: Pediatrics at UT Austin Dell Children's Medical Center, Austin TX
Academic Interests: Adolescent care in the ED
Post-Fellowship Plans: Practice PEM at an academic center
Hobbies/Interests: Traveling, time with friends/family, hanging out with my daughter
Favorite place you have visited: Positano, Italy
Favorite thing to do in Boston: Get amazing food in the North End and enjoy sitting out by the water with an Italian pastry!
2023-2026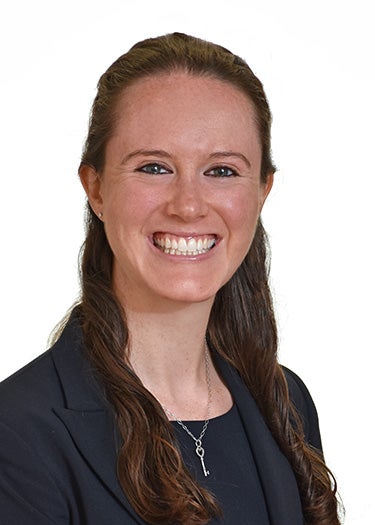 Lauren Dzera, MD
Hometown: Livingston, NJ
Undergraduate: Boston College 
Medical School: Boston University (Chobanian & Avedisian School of Medicine  
Residency: Children's National Hospital  
Academic Interests: Advocacy, social determinants of health, medical education  Post- Fellowship Plans: Hoping to continue working at an academic institution that will allow me to work with trainees and support my interest in advocacy work 
Hobbies/Interests: Traveling, beaching, going for walks with my dog and husband Favorite place you have visited: Spain, Hawaii, and Ecuador  
Favorite thing to do in Boston: Hard to choose just one! Top favorites are lounging along the Esplanade, walking the Freedom Trail, ice cream at Carson Beach, visiting Harpoon in the Seaport, and seeing the penguins at the New England Aquarium