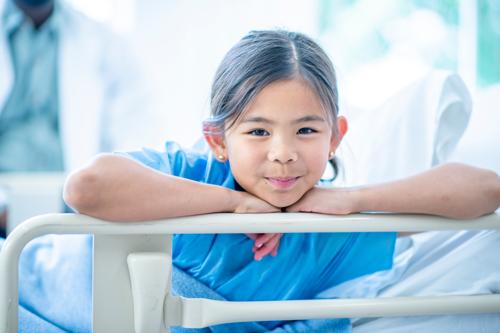 Existing Patients
Make an appointment by phone
617.414.5131
Make an appointment with MyChart
Book with MyChart
Hours of Operation: Monday-Friday - 8:00 AM - 4:30 PM
Refer a Patient
Refer a patient
Call for assistance with the referral process
617.414.5131
Hours of Operation: Monday-Friday - 8:00 AM - 4:30 PM
617.414.5131
Whether your child requires surgery as a result of an illness, accident, or a condition present at birth, our pediatric surgical team is dedicated to providing treatment that will achieve the best possible outcome, while providing care in a family-friendly setting that addresses the unique needs of young patients.
We provide general and specialized surgical treatment for the entire spectrum of common and complex conditions affecting pediatric patients, from before birth through infancy, childhood, and adolescence.
Because Boston Medical Center (BMC) provides comprehensive medical, surgical, and maternity care for patients of all ages, your child has access to our hospital's extensive range of pediatric and adult specialists and services in one location. There is rarely a need to seek care elsewhere regardless of your child's condition or age. As a safety-net hospital, we also understand and can help address the needs of patients and families who may lack resources that are important to good outcomes.
We provide leading-edge surgical treatment for common conditions such as appendicitis or hernias, to rare and complex conditions such as cancerous and non-cancerous tumors, as well as congenital conditions and traumatic injuries.
At BMC, we offer conventional open surgery as well as the latest minimally invasive procedures, which reduce hospital stays and shorten recovery time. We have extensive experience in lifesaving technologies such as extracorporeal life support (ECLS/ECMO), as well as pediatric trauma and critical care. If you have a high-risk pregnancy that may require prompt surgical treatment for your newborn, we work in collaboration with BMC's maternal/fetal medicine specialists and the specialists in our neonatal intensive care unit to ensure that care is well-coordinated.