The Adolescent Center provides primary care services to patients ages 12-22 and specialty care up to age 26. Offering a "medical home," patients can choose their own doctor or nurse practitioner who will guide them through their adolescent years, working together to ensure a patient's good health.
Teens and young adults often take good health for granted, but there are many health challenges during these years and adolescents need a doctor who understands their unique needs.
The AC strives to create a place where patients can feel safe; where they feel that their questions and concerns are respected; and where their right to privacy is protected.
Normally, it's easy to visit the doctor (for a school physical or when a patient feels sick), but at other times it can also be difficult, frightening, or embarrassing. Adolescent Center providers are here for patients when the questions get personal. Concerns like these are heard behind closed doors every day:
"I need help with my weight."
"Am I pregnant?"
"I always feel sad or alone - what's wrong with me?"
"I'm worried that I am HIV positive."
"I just can't take it at home anymore."
The health and well-being of patients goes beyond medical treatment – yes, the Adolescent Center treats sore throats, but it can also be a resource for things like:
Problems at home or in school
Feeling endangered in any way
No heat at home during the winter
Ensuring patients have food to eat and a safe place to stay at night
Access to job training programs and day care programs to help young mothers
College information
The Adolescent Center doesn't just treat the symptoms of illness, it takes a broad view of what it means to be a healthy person and works to give patients the tools they need to live healthy, productive lives.
Refer a Patient
The Adolescent Center is dedicated to providing a high level of assistance to its physician colleagues both within BMC and outside of the BMC system. Whether for diagnostics, treatment, a single consultation, second opinion, or ongoing follow up, Boston Medical Center's physicians will keep the consulting physician fully informed of the patient's treatment plan and coordinate long term management.
Since the Adolescent Center serves as a primary care site for patients, there are no referrals needed. However, if patients require confidential family planning visits, they can be referred to the Adolescent Center.
Contact Us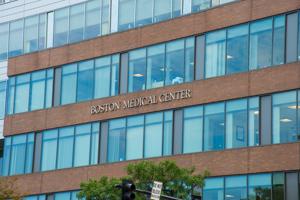 Treatments & Services
Nutrition counseling
You can meet with a dietitian to discuss healthy eating habits, weight management, cholesterol, diabetes and anemia management.
Family Planning Program
Family Planning Counselors are here to educate patients on issues regarding their sexual and reproductive health. They are available to talk, answer questions, and help patients learn to advocate for themselves and their sexual well-being.
Comprehensive Prenatal Education Classes
The Adolescent Center's Teens & Tots Program offers a ten week prenatal education class free of charge in a friendly and welcoming environment. Each class focuses on different aspects of the newborn, targeted to the needs of teenage parents - both mothers and fathers.
Social services: Housing, benefits, school, immigration, and family issues
The Adolescent Center has several bilingual social workers on staff, ensuring someone is always present to assist patients.
Gender-affirming care (CATCH)
As part of the Department of Pediatrics at Boston Medical Center, CATCH is committed to providing support and care to children, adolescents, and young adults across the gender spectrum. Whether you or your child identify as transgender, non-binary, or is gender exploring, our dedicated clinical team is here to assist you every step of the way.