At Boston Medical Center, the Center for Addiction Treatment for AdoLescent/Young adults who use SubsTances (CATALYST) program helps teens and young adults who use alcohol or drugs. Our team provides access to a wide range of services including primary care, harm reduction, assessment and treatment of substance use disorders, psychiatry, psychotherapy, and recovery support for patients through age 25 and their families.
Contact Us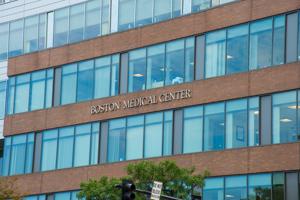 Treatments & Services
Assessment, diagnosis, and treatment of substance use disorders (SUDs)
Assessment, diagnosis and treatment of psychiatric disorders
Primary care including HIV screening, Pre-exposure Prophylaxis, Hepatitis C screening and treatment, screening for other sexually transmitted infections, and family planning
Overdose education and naloxone kits
Parent guidance for families
Additional support with navigation and recovery coaching
Patients can either receive primary care Boston Medical Center OR get a referral from their existing primary care provider. The CATALYST Clinic team can help patients schedule and establish primary care at BMC in addition to their substance use care/services if desired.
Our Team
We are a multidisciplinary team consisting of physicians board certified addiction medicine and psychiatry, licensed clinical social workers, a nurse care manager with addiction certification, a patient navigator, recovery coaches, and a program manager. We offer evidence-based treatment and are adept at working with young patients who use substances. Our team based-care allows us to provide the best care for patients and their families creating a clear path to healthy lives.
Sarah Bagley, MD, Msc
Physician
Ashley Dortch, LICSW, LADC I
Social Worker
Nicollette Johnson, MPH
Program Assistant
Elizabeth Paci, MD
Medical Director
Elizabeth Robinson, MSN, RN
Nurse
Juliana Scherer, LICSW, MPH
Social Worker
Deric Topp, MPH
Program Manager
Amy Yule, MD
Addiction Psychiatrist 
Residency and Fellowship Information
Addiction Medicine Fellowship
The mission of the Grayken Fellowship in Addiction Medicine is to train physician addiction medicine leaders in clinical care, research, education, public health, and advocacy to improve addiction care for people vulnerable to health inequities due to race, ethnicity, gender, poverty, age, disability or stigmatizing illness.
The Grayken Addiction Medicine Fellowship Program is a 1 or 2 year fellowship. There is also a 3-year combined Infectious Disease-Addiction Medicine Fellowship and a 2-year Fellowship in Maternal Health Addiction. Fellows are mentored by our multidisciplinary faculty from Internal Medicine, Infectious Disease, Emergency Medicine, Obstetrics & Gynecology and Addiction Psychiatry. The Grayken Fellowship in Addiction Medicine is accredited by the ACGME. Click here to learn more