Request an appointment
Request an appointment
New Patients
We're glad you've chosen BMC for your care! Please call the department you wish to make an appointment with to get started. Learn more about coming to BMC.
If you are a new patient and need an appointment, please contact us at the phone number below.
617.414.4561
Refer a patient
Refer a patient
Call our department to schedule a referral appointment
617.414.4561
617.414.4561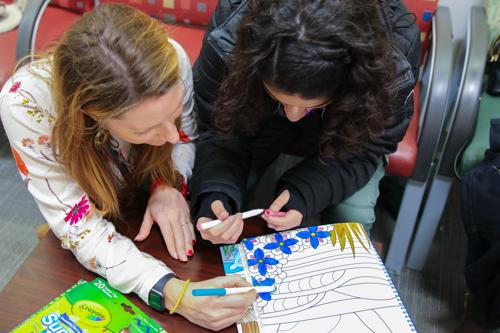 Child Psychiatry
At Boston Medical Center, comprehensive mental health assessment and treatment are provided to children and adolescents in an outpatient setting. The program specializes in the assessment and treatment of children and adolescents who have problems with:
Persistently sad or irritable mood
Many worries and fears
Adjusting to stressful or traumatic events
Controlling their attention or behavior
Understanding their thinking
Interpersonal relationships
Learning or development
Involvement in high-risk behaviors
Transition to adulthood
In addition, the program also offers consultation to pediatric practitioners for inpatient, outpatient, and emergency settings and to schools, courts, and child-serving agencies.
Contact Us
24 Hour On-Call Service for Existing Patients: 617.638.8000 (request the Psychiatrist on call)
Treatments & Services
Diagnostic evaluation
Second opinions
Comprehensive and focused psychological and neuropsychological testing
Evidence-based treatments, including:
o Cognitive-behavioral therapy
o Trauma-focused therapy
o Dialectical behavioral therapy
o Narrative therapy
o Social-emotional skills training
o Parenting skills training
o Family therapy
o Group therapy
o Medication evaluation and management
Our Team
Helena Rocha, LISW
Michelle Prive, LICSW
Department News
Six stages of engagement in treatment of Attention-Deficit/Hyperactivity Disorder (ADHD) have been reported by researchers at Boston Medical Center based on a diverse study, inclusive of parents of…
<p>BOSTON – New research has determined that the first year of the COVID-19 pandemic led to increased depression, anxiety and social risks among urban, racial, and ethnic minority children aged five…