July marked the one year anniversary of the launch of the Supporting Our Families through Addiction and Recovery (SOFAR) clinic. This clinic, embedded in the Department of Pediatrics and the Grayken Center for Addiction at Boston Medical Center, is a comprehensive outpatient program providing bi-generational care for families affected by substance use disorder, particularly opioids. The clinic is minimizing barriers to care by treating mothers and children holistically in one location.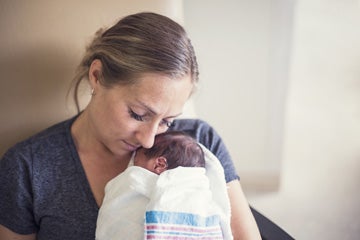 A multidisciplinary team of pediatricians, social workers, nurses and family navigators provide primary care, subspecialty care (including developmental and ophthalmologic assessments) and routine follow-up for Hepatitis C for substance exposed newborns and children. The clinic also offers support and social work services for mothers. Through a partnership with Somerville-based organization Parenting Journey, mothers are given the opportunity to participate in a multi-session parenting group. To date, 90 mother-infant pairs are being seen in the clinic.
Because so little is known about what services are needed and how care is best provided for mothers with opioid use disorder and substance exposed newborns, each day provides new insights and learnings for SOFAR staff. The SOFAR team believes that promoting the mother's physical, social and emotional well-being—and potentially addressing the health needs of fathers—will likely result in the optimal development of the child.
In its first year, SOFAR has gained national momentum for its innovative approach. Medical Director Eileen Costello, MD, has presented at two national conferences—Zero to Three in San Diego in November 2017, and the Pediatric Academic Society in Toronto in May 2018—as well as three local events. The team has also been invited to write an article for Current Problems in Pediatric and Adolescent Health Care and was featured in The Boston Globe.
Supported by the Center for the Urban Child and Healthy Family, the clinic is now embarking on a mixed methods evaluation to collect meaningful data to continue to improve the program and contribute to literature on best practices. Doing so will allow the SOFAR team to support other institutions in implementing this model of care for their patients.