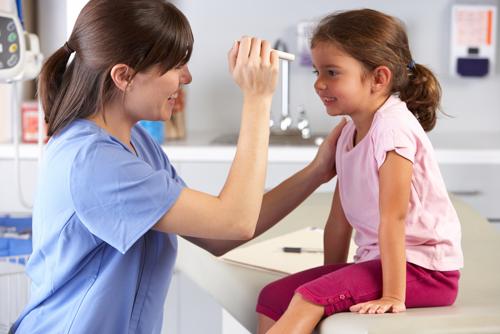 Existing Patients
Make an appointment by phone
617.414.4020
Make an appointment with MyChart
Book with MyChart
Hours of Operation: Monday-Friday: 7:30 AM - 5:00PM
Refer a Patient
Refer a patient
Call for assistance with the referral process
617.414.4020
Hours of Operation: Monday-Friday: 7:30 AM - 5:00PM
617.414.4020
The Department of Ophthalmology at BMC offers a wide range of diagnostic evaluations and treatments for the full range of pediatric eye diseases and for adults with strabismus or misalignment of the eyes. Our multidisciplinary team specializes in the assessment of vision issues and eye alignment, eye muscle surgery, pediatric cataract evaluation and surgery, and a variety of other services.  In addition to three fellowship-trained pediatric ophthalmologists, our team includes a pediatric optometrist and an orthoptist.
We offer routine visits at our clinic by appointment and are also available 24/7 for emergency eye care.
Commonly treated conditions include:
Amblyopia (poor vision)
Eyelid and orbit abnormalities
Genetic inherited and metabolic disorders
Pediatric cataracts
Pediatric glaucoma
Pediatric neuro-ophthalmology
Refractive error
Strabismus (misalignment of the eyes)
Tearing problems
Contact Us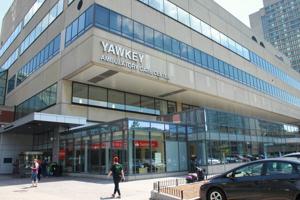 Specialty Clinics
Boston University Eye Associates offers routine eye examinations as well as a wide array of diagnostic evaluations and treatments for patients of all ages with eye conditions that include cataracts, ocular surface disorders, glaucoma, dry eye, diabetic retinopathy and macular degeneration.  If necessary, ophthalmologists perform surgical treatments for the most common conditions and refer patients to specialists if other testing or treatment might be needed.