The Department of Dermatology provides general dermatology, dermatologic surgery including surgical excisions and Mohs micrographic surgery, laser surgery, cosmetic dermatology (including sclerotherapy and chemical peels), wound healing expertise, phototherapy, patch testing, pediatric dermatology, melanoma treatment, and skin oncology. Its mission is to serve as a leader in teaching, research and patient care relevant to skin diseases. The team is committed to education, to generating new knowledge about normal and diseased skin, and to innovation, as well as the highest standards of ethics and academic excellence.
The Department is affiliated with the Boston University Cosmetic and Laser Center, which provides cosmetic plastic surgery and cosmetic procedures, as well as the Boston University Asian Skin Care Center, which provides a wide range of cosmetic care unique to Asian skin.
Personal consultation sessions are offered. Learn more about the department's services.
Contact Us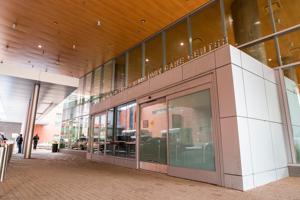 Treatments & Services
The Department of Dermatology's staff and surgeons are at the forefront of the field, offering personal consultation and guidance to each patient. Continued research and state-of-the-art technology enables BMC's physicians to develop more effective and less invasive techniques for treatments. We care for adult and pediatric patients providing the following treatments as appropriate.
For cosmetic dermatology services, visit the Boston University Cosmetic and Laser Center.
Treatment Cure Rates
Clinical studies demonstrate that Mohs micrographic surgery provides five-year cure rates of approximately 99% for primary basal cell carcinomas, and 96% for recurrent basal cell carcinoma. Cure rates for squamous cell carcinoma are approximately 97%.These cure rates are significantly higher than with other methods of tumor removal or destruction.
Mohs surgery is preferred over other treatments for:
Tumors on the face
Tumors on other body sites that may be difficult to repair if too much tissue is removed
Recurrent (previously treated) tumors
Large tumors or tumors without clearly defined edges
Tumors that appear aggressive under the microscope
Alopecia Botox therapy
A therapy where injections of botulinum toxin, or botox, are used as a treatment for hair loss.
Chemical Peel
A Chemical Peel uses a chemical solution to improve and smooth the texture of the facial skin by removing its damaged outer layers. It is helpful for those individuals with facial blemishes, wrinkles and uneven skin pigmentation. Phenol, trichloroacetic acid (TCA) and alphahydroxy acids (AHAs) are used for this purpose. The precise formula used may be adjusted to meet each patient's needs. Although chemical peel may be performed in conjunction with a facelift, it is not a substitute for such surgery, nor will it prevent or slow the aging process.
Dermatologic Fillers
Used to reduce wrinkles and signs of aging on the face. Brands used include Restylane®, Perlane®, Radiesse®, and Juvederm®.
Dermatologic Surgery
Dermatologic surgery deals with the diagnosis and treatment of medically necessary and cosmetic conditions of the skin, hair, nails, veins, mucous membranes, and adjacent tissues by various surgical, reconstructive, cosmetic and non-surgical methods. The purpose of dermatologic surgery is to repair and/or improve the function and cosmetic appearance of skin tissue.
Laser cosmetic surgery
Using lasers to reduce wrinkles around anywhere on the patient's face, softening fine wrinkles, and removing certain pigmentations and other colored blemishes on the skin.
Laser therapy
This is a medical treatment that uses focused light. Surgeons can focus on a small area and damage less of the surrounding tissue. Patients who have laser therapy may experience less pain, swelling, and scarring than with traditional surgery.
Mohs Surgery
Mohs surgery removes less healthy tissue than excisional skin surgery. The Mohs surgeon cleans and numbs the area of skin to be operated on. Then he or she removes the visible portion of the tumor and a very small margin of healthy skin. The Mohs surgeon examines the tissue under a microscope for cancer cells. If part of the tumor is still present, the Mohs surgeon carefully maps out the area where the tumor remains and only removes additional skin in the area where the margin shows the tumor. The process is repeated until the tumor is completely removed. This type of surgery is typically reserved for melanomas on the face where it is beneficial to conserve as much healthy skin as possible during surgery.
Phototherapy with Ultraviolet (UV) Light
Phototherapy uses two types of ultraviolet (UV) light to destroy cancer cells: ultraviolet A (UVA) or ultraviolet B (UVB). Both types of UV light are administered using fluorescent lamps specially calibrated to maximize the effect of treatment while minimizing the risk of burns. Phototherapy treatments are usually given twice a week for UVA and three times a week for UVB. If UVA light is used, the patient is first given drugs called psoralens. The combination of UVA light and psoralens is called PUVA. Approximately two hours before treatment, the patient takes psoralens orally as a pill. This allows the drugs time to circulate throughout the body. The UVA light activates the drugs, destroying the cells the drugs came into contact with. Psoralens can cause nausea in some patients. Treatment with PUVA can cause increased sensitivity to sunlight. This can increase a person's risk of severe skin burns and cataracts. For this reason, it is very important for patients treated with PUVA to take measures to protect themselves from the sun in the two days immediately following treatment. This type of treatment can also increase a person's risk of developing skin cancer in the future, so a patient's total number of light treatments is limited to a predetermined maximum number of sessions. UVB light is typically used to treat thinner skin lesions. Treatment with UVB light does not require additional drugs.
Sclerotherapy
Sclerotherapy is a procedure used by doctors to treat spider veins. The doctor uses a very fine needle to inject a solution into the problem veins, causing them to swell, stick together, scar, and eventually fade from view. Generally, 50 percent to 80 percent of injected veins disappear with each session; it takes 3 to 6 weeks for spider veins to disappear, with larger veins disappearing in about 3 to 4 months.
Our Team
BMC's team of experts has a wide variety of experience. Some are affiliated with the Boston University Center for Cosmetic & Laser Surgery and many hold positions at the Boston University Chobanian & Avedisian School of Medicine. Learn more about their roles at the Boston University Cosmetic & Laser Center and at Boston University Chobanian & Avedisian School of Medicine.
For select providers, new and existing patients can book an appointment online (powered by ZocDoc). Select Make an Appointment next to a provider's name to make an appointment. If your provider is not available for online booking, please call to make an appointment.
Dermatologists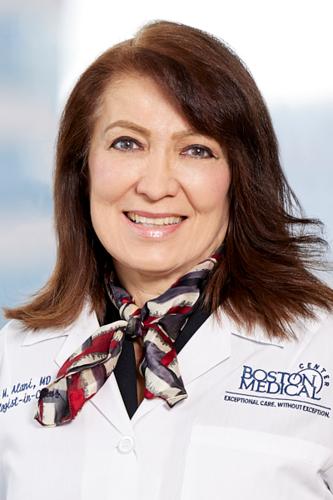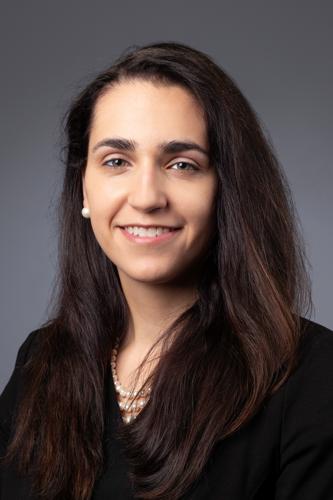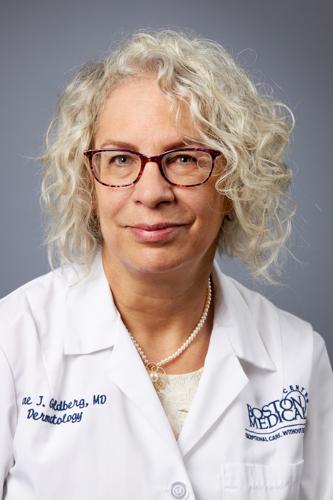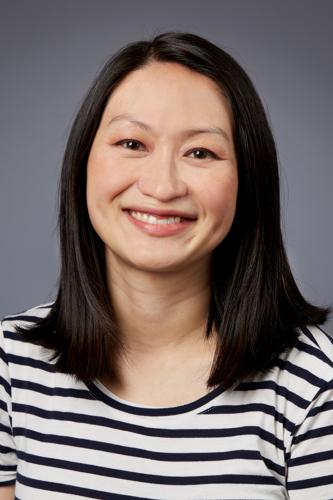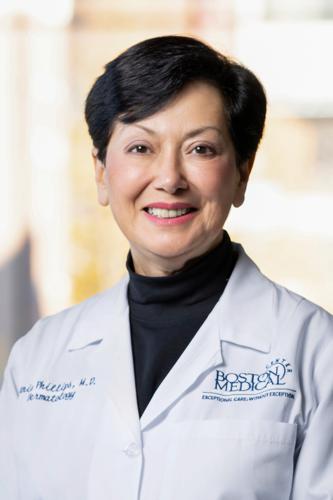 Family Medicine Physician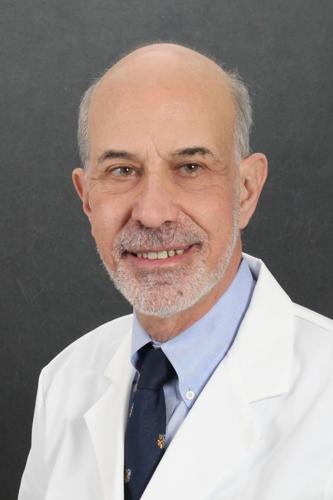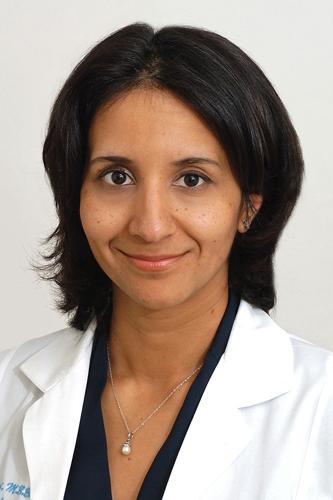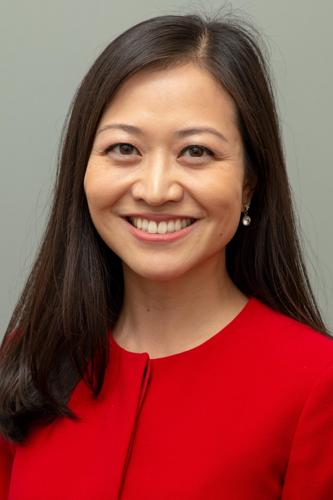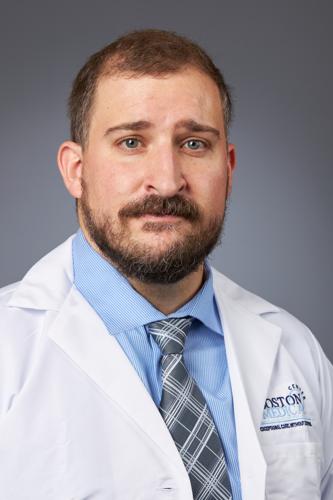 Department News
BOSTON – New research from Boston Medical Center has found that while tinted sunscreens offer protection from certain skin conditions that disproportionately affect people of color, the lack of…
Residency and Fellowship Information
The Department of Dermatology at Boston Medical Center is affiliated with the Boston University Chobanian & Avedisian School of Medicine. To learn about residency training programs, graduate training programs, and fellowships, please visit the Department of Dermatology of the Boston University Chobanian & Avedisian School of Medicine website.