A Team Approach That Places Patients First
Welcome to the Cancer Care Center at Boston Medical Center.
The Center's experienced cancer specialists combine their extensive knowledge and expert skills to focus on each patient's needs. This comprehensive, multi-specialty team approach to diagnosis, treatment, and follow-up ensures that the most up-to-date options and recommendations are offered to patients in a timely and coordinated way.
Meet the Cancer Care Center's Patients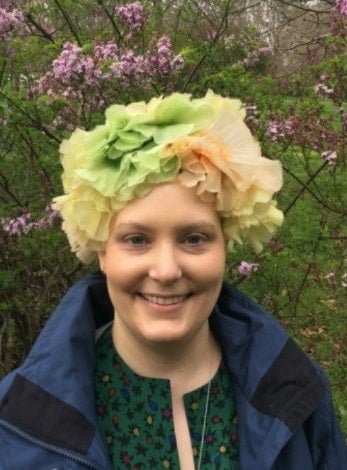 "Hats On" to local BMC cancer survivor who donates $20,000 to the Medical Center. Boston Magazine highlights Caroline Moore-Kochlacs' drive to raise funds and education for cancer.
After Caroline Moore-Kochlacs was diagnosed with metastatic breast cancer in January 2015 and treated at Boston Medical Center (BMC), she wanted to find a way to give back. Read more
This video presents three brave cancer survivors who received their care at BMC's Cancer Care Center. They describe the multidisciplinary approach to their care and the exceptional support they received from physicians and staff. Please click on the image below to play the video: "Exceptional Cancer Care."
Watch more patient stories here
We are pleased to offer care to patients with the following
Adrenal Cancer
Amyloidosis
Anal Cancer
Bladder Cancer
Bone Cancer
Brain Cancer
Breast Cancer
Cervical Cancer
Colon/Colorectal Cancer
Cutaneous T-Cell Lymphoma (CTCL)
Endometrial Cancer
Esophageal Cancer
Gallbladder Cancer
Head and Neck Cancer
Hodgkin's Lymphoma
Kaposi's Sarcoma
Kidney Cancer
Laryngeal Cancer
Leukemia
Liver Cancer
Lung Cancer
Lymphoma
Melanoma
Multiple Myeloma
Nasopharyngeal Cancer
Oropharyngeal Cancer
Ovarian Cancer
Pancreatic Cancer
Prostate Cancer
Rectal Cancer
Sarcoma
Skin Cancer
Stomach Cancer
Testicular Cancer
Throat Cancer
Thyroid Cancer
Tongue Cancer
Uterine Cancer
For additional information about the Cancer Care Center, email [email protected].