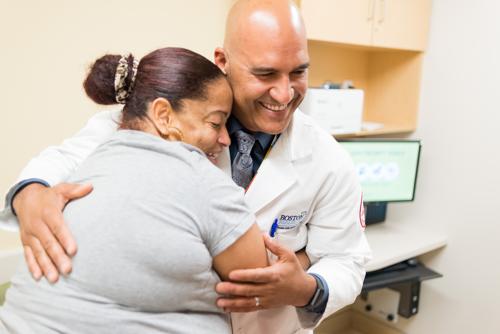 Existing Patients
Make an appointment by phone
617.638.8485
Make an appointment with MyChart
Book with MyChart
Hours of Operation: Monday- Friday - 8:30 AM - 5:00 PM
Refer a Patient
Refer a patient
Call for assistance with the referral process
617.638.8485
Hours of Operation: Monday- Friday - 8:30 AM - 5:00 PM
617.638.8485
Patients in need of urologic care have access to the most advanced care using the latest technology and techniques. Areas of expertise include:
Benign Prostatic Hypertrophy (BPH)
Endourology (including laparoscopy, shock wave lithotripsy and laser surgery)
Erectile Dysfunction (ED) or impotence
Female urology
Female sexual dysfunction
Impotence
Incontinence
Male reproductive medicine & surgery
Neurogenic bladder dysfunction
Neuro-urology and urodynamics
Prostate diseases, including cancer
Urologic oncology
Contact Us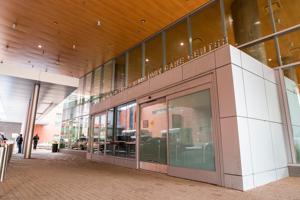 Specialty Clinics
The Center for Sexual Medicine is one of the oldest such clinics in the world. Over the years, it has cared for more than 20,000 men and women. In 1998, buoyed by the introduction of sildenafil (Viagra) for men, the Center became one of the few sites in the world to diagnose and treat women with sexual health concerns in a multidisciplinary fashion.
Treatments & Services
Robot-Assisted Prostate Surgery
Boston Medical Center was the first hospital in Massachusetts to perform robot-assisted surgery to treat prostate cancer and has consistently excellent outcomes.
Residency and Fellowship Information
The Department of Urology at Boston Medical Center is affiliated with the Boston University Chobanian & Avedisian School of Medicine. To learn about our residency programs, please visit the Urology section website.
Instagram Takeover
Tune in to see a day in the life of Dr. Liz Wang, one of our star urology residents!
She walks us through her morning routine, shows off robotic surgery technology, and highlights some of her wonderful colleagues. Dr. Wang also answers questions on all things urology and residency.