Department of Anesthesiology
Request an appointment
Request an appointment
New Patients
We're glad you've chosen BMC for your care! Please call the department you wish to make an appointment with to get started. Learn more about coming to BMC.
If you are a new patient and need an appointment, please contact us at the phone number below.
617.638.6950
Refer a patient
Refer a patient
Call our department to schedule a referral appointment
617.638.6950
617.638.6950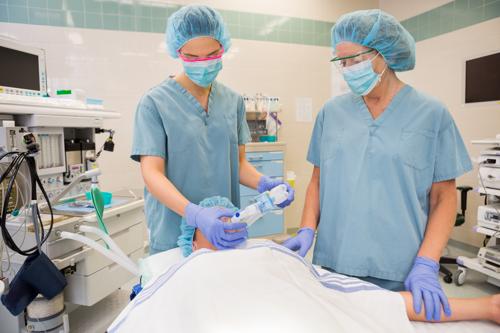 The Department of Anesthesiology is an integral component of the care Boston Medical Center provides for patients undergoing surgery, patients with chronic pain, and those requiring critical care. Working in concert with other clinicians across the hospital, our Anesthesiologists perform essential services across a wide range of procedures and conditions. We are dedicated to providing exceptional care, and are guided by our commitment to patient safety, efficiency, and professionalism. Collaboration, compassion, equity and inclusion are important features of our mission.
Our Department strives for academic excellence through the recruitment, retention, and development of forward-thinking individuals. We aim to create the best learning environment for our students, residents, and faculty as well as providing opportunities for growth in every aspect of our specialty.