Boston Medical Center Receives $500,000 Grant to Launch Adolescent and Young Adult Substance Use Disorder Treatment Program
February 01, 2016
(Boston) – Feb. 1, 2016 – Boston Medical Center (BMC) has been awarded a $500,000 grant by the Jack Satter Foundation to support the launch of an Adolescent and Young Adult Substance Use Disorder Treatment Program. The program will be a regional referral center for youth under 24 years old. According to the National Institute on Drug Abuse (NIDA), 35.3 percent of high school seniors in the US have used alcohol in the past month, 21.3 percent have used marijuana, and 23.6 percent have used illicit drugs, such as heroin and other opioids. Additionally, the Centers for Disease Control and Prevention (CDC) has reported a 108.6 percent increase in heroin use among 18-25 year olds between 2002-2004 and 2011-2013.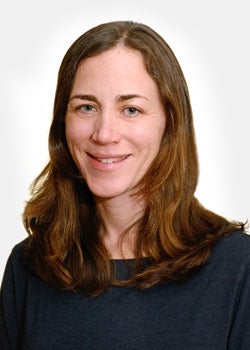 "Substance use affects people of all ages, including adolescents, many of whom may be especially vulnerable given their ongoing brain development and propensity for risk taking," said Sarah Bagley, MD, program director and an attending physician in the departments of pediatrics and general internal medicine at BMC, and assistant professor of medicine and pediatrics at Boston University School of Medicine. "By providing youth with access to developmentally appropriate care integrated in a primary health care setting including behavioral health care, and support services through a patient navigator, we hope to both treat those patients who have developed substance use disorders, as well as those who have experimented, before they develop an addiction."
Substance use disorders are a leading cause of morbidity in the US, resulting in an estimated $416.5 billion annually in costs related to healthcare, crime, motor vehicle accidents and loss of productivity. The dearth of treatment options impacts people of all ages and all communities, but is even more profound for adolescents, who have unique treatment needs. BMC's current substance use disorder treatment programs, such as Office-Based Addiction Treatment (OBAT), Project Assert and Project RESPECT, which are national models of care, have been in place for many years and BMC is well positioned to expand and adapt these services to meet the needs of our young patients.
The grant will be used to support the launch and sustainability of the program, whose services will range from initial substance use screening through long-term recovery. The treatment plans will vary from patient to patient, but will include primary care, behavioral healthcare and substance use disorder care. Additionally, the program will include a patient navigator who will ensure that patients are adequately linked to appropriate support services, complete referrals, remain engaged in appropriate treatment and adhere to recommended pharmacotherapy, when appropriate. The navigator also will help facilitate if a patient needs more intensive treatment or assistance with school or housing, and will enhance the patient's successful reintegration into the family and community.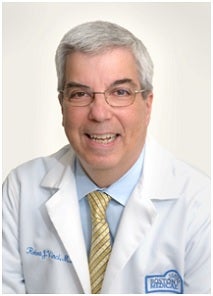 The program will coordinate directly with BMC's 13 Community Health Centers, which serve many BMC patients in their own neighborhoods. Program staff will train CHC providers to assess and identify adolescent patients with substance use disorders, who then can be referred directly to the program for care.
"Each day at BMC, we see many patients who suffer from substance use issues," said Robert Vinci, MD, chief of the department of pediatrics. "Often, these issues start at a very young age, as teenagers or even younger. This program aims to identify at-risk youth and to help them get the care they need to either overcome an addiction, or to stop the addiction before it starts, and to provide the support services these young people need not only to survive, but to be healthy."
The trustees of the Jack Satter Foundation have stated "This program provides care and support services to address the acute problems of substance abuse by youth. The program is an innovative response that fits within the mission of the Jack Satter Foundation to address topics related to health, medicine, and education for emotionally or physically challenged individuals."
The Adolescent and Young Adult Substance Use Disorder Treatment Program is expected to launch in spring 2016.
# # #