Recent Media Coverage
Boston Medical Center news, features, and physicians in local and national media.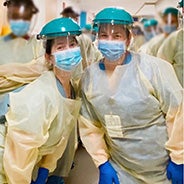 Like sisters, these COVID nurses march into battle together to fight a stubborn medical monster
The Boston Globe - October 26, 2020
"She turned to the woman she has known since they started work on the same day in March 2013 — a friend, a trusted colleague, an intensive care unit sister." – Boston Globe columnist, Tom Farragher checks in with BMC's intensive care nurses working on the front-lines, Katlyn Campbell and Casey Hertello as they share their experiences throughout the pandemic.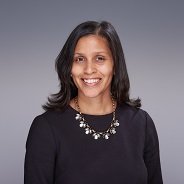 Anxiety Up Thanks To Pandemic And Election
WGBH - October 25, 2020
"It's a stressful time - I think we're all feeling that weight of what might happen come this election," - BMC psychiatrist, Dr. Michelle Durham weighs in on the stress and anxiety that the election is bringing people and ways to cope with those feelings.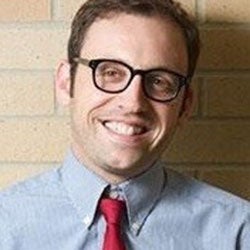 When Mass. Communities Move to COVID Red Zone, Schools Face a Dilemma
NBC 10 – October 19, 2020
"There is no one-size-fits plan when it comes to school districts – we need to take into consideration the teachers, the students, the larger community, and what's happening in the larger community." - Infectious diseases expert, Dr. Joshua Barocas discusses the challenges that schools will face as communities see an uptick in cases, and the need for changes to be made on a case-by-case basis.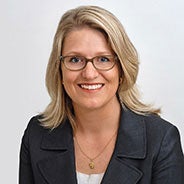 Boston Medical Center-led initiative wins $5 million from JPMorgan Chase to help inner city neighborhoods
The Boston Globe – October 8, 2020
"We recognize that where you live may be the strongest predictor of your health - more and more, we have to be thinking in place-based terms. We have to get outside of the hospital's four walls," - BMC's Grow Clinic co-director, Dr. Megan Sandel leads a new initiative focused on affordable housing and job training to improve family health, focusing specifically on Black and Latinx communities. Thanks to the JP Morgan Chase AdvancingCities Challenge, a $5 million, three-year investment will expand access to opportunity in collaboration with The City of Boston, Mayor Marty Walsh, Boston Children's Hospital, Brigham and Women's Hospital, Health Resources in Action, the Dudley Street Neighborhood Initiative, BlueHub Loan Fund, Action for Equity, and Jewish Vocational Services.