HEALing Communities Study Aims to Reduce Overdose Deaths
 Dr. Jeffrey Samet discusses the opioid crisis, Boston Medical Center's background in treating addiction and how HEALing Communities can help reduce overdose deaths.
Featured Speaker: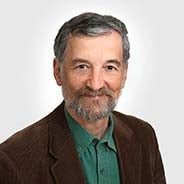 Dr. Jeffrey Samet is the Chief of the Section of General Internal Medicine; Professor of Medicine, Boston University School of Medicine and Professor of Public Health, Boston University School of Public Health. He also is the founding director of the BMC/BU Clinical Addiction Research and Education Unit, where he has focused on the development, implementation and evaluation of theory-based behavioral interventions among substance using populations both locally and internationally. In addition, he has an impressive record of mentorship.
Read more about HEALing Communities
---
Transcription:
Melanie Cole (Host):  Welcome. Today, we are talking about such an important topic, reducing opioid overdose deaths. And my guest is Dr. Jeffrey Samet. He's the Vice Chairman for Public Health and Chief in the Section of General Internal Medicine at Boston Medical Center. Dr. Samet, as I said in the intro, such an important topic and I'm so glad to have you joining us today. Let's start with telling us a little bit about the current state of the opioid epidemic and why are we calling it an epidemic?
Jeffrey Samet, MD, MA, MPH (Guest):  The use of opioids resulting in opioid use disorders, people having really severe problems as a consequence of their use of opioids has increased over the last two decades in a striking fashion. So, if you look at the slope of what we have a sense of the prevalence of opioid use disorder in the population; it has gone up and up and up over the last 20 years. That's why it's called an epidemic. In addition, the consequences that you referred to as the overdose deaths are the worst outcome that one can have. So, it's both an increasing prevalence of the disease and the worst consequence as well.
Host:  Doctor, how do you think this epidemic took shape? Have you ever seen anything like this before? How does this crisis compare to other public health crises you've seen in your career?
Dr. Samet:  It's of a comparable magnitude in the USA to a disease that I was involved with and grew up in medicine with being HIV. Now, it does not have the global impact that the HIV epidemic had. But in terms of sheer deaths in the US, HIV deaths were peaking before effective medications came out in the roughly 40,000 – 50,000 people dying a year in this country and the opioid epidemic exceeded that number in the last – in that range and exceeded that number overdose deaths have exceeded that number in the last two to three years. So, we're seeing from a mortality point of view, that level of bad outcomes.
Host:  So, tell us a little bit about Healing Communities Study in Massachusetts and what does it aim to do as far as reducing Massachusetts' opioid overdose deaths? Tell us a little bit about this.
Dr. Samet:  So, the federal government wanted to respond to this epidemic as you've described and there are a number of measures that are happening to respond. But one major effort that the National Institutes of Health has pursued mainly through the National Institute on Drug Abuse and SAMHSA the Substance Abuse Mental Health and Service Administration is to say we want to select four states in which studies will be done that will seek using strong scientific methods a reduction of opioid deaths of 40% over the study period which is a four-year study.
Applications were requested. Applications were submitted and four applications were funded at more than the usual amounts for Nation Institutes of Health saying we want you to make a plan to deliver interventions to reduce opioid overdose deaths in a way that utilizes all that we know, and that the intervention should be data-driven, meaning do what's best in communities in most need to try to achieve this goal. And we want you to do it in a trial form so you can compare what goes on in the intervention communities to what's going on in comparison communities.
I mean recognizing that many efforts are out there right now to address this. some small, some larger but this was going to be an effort that would identify in our case in Massachusetts, 16 communities and initially address in a full-fledged effort among eight of those communities and then subsequently in the other eight but in a way that will allow us to compare if our interventions had the impact that we sought which is the reduction of opioid overdose deaths by 40%.
Host:  Wow, that's really something. So, tell us what is it about Boston Medical Center's experience that made it well-suited to lead this grant?
Dr. Samet:  Boston Medical Center has been involved in caring for patients with substance abuse disorders for decades and it's been a leader among research on what are best approaches to address people's alcohol and drug use problems. Perhaps one of its most meaningful activities which set it in a place to be able to respond to this request for applications from the federal government was that the model for caring for people with opioid use disorders being which was dubbed the Massachusetts Model nationally where nurse care managers have a central role in a primary care setting of helping deliver medications for opioid use disorder typically buprenorphine for substance use disorder was developed at Boston Medical Center and described in the medical literature on the work here and then brought to help community health centers across the state and then described in the medical literature about that effort to bring it to health centers across the state.
And the nurses continue to be leaders as well as physicians' involvement in training people to be able to treat opioid use disorders in general medicine settings. And I think that experience along with the depth of clinical experience and research experience is what put Boston Medical Center in the position to effectively pursue this opportunity.
Host:  So, how big of a gamechanger do you think this could be? What kind of opportunity does it present for Massachusetts to turn this tide of the epidemic?
Dr. Samet:  Well, it will allow us to see if putting best evidence interventions in communities with communities deciding what their needs are. Because this recognition that one community may need for example, individuals coming out of incarceration to be started on medications and other communities may need their hospital to have an inpatient addiction consult service to be able to link those patients who are in the hospital who have opioid use disorders to medications and those are different needs.
And communities may differ in that. Some communities may already have naloxone for prevention of overdose when people become unconscious after using what may be Fentanyl, they thought it was a very highly potent opioid when they thought it was their more usual heroin dose. So, to reverse those overdoses we know that saves lives.
Some communities may have implemented that in a way where additional resources to pursue that implementation are less necessary but other ones will want to do that. So, the idea is that we are tailoring to the communities' needs based on the communities' input interventions that are known to be effective in a way that we hope will most effectively reduce the overdose deaths.
Host:  I certainly hope so and how replicable do you think these interventions will be that are used in the study? Are you hoping Dr. Samet, that other states and communities will learn from your experience in Massachusetts and when you are answering that, tell us some of your priorities for the grant.
Dr. Samet:  Well, that's exactly the next point that I wanted to get to is that we have to recognize that only four states are funded on this national effort and even among those four states, only 15, 16, 17, 18 communities are affected within those states. So, we have to learn things that will applicable to other communities within the four states and other communities in the other 46 states and territories.
So, exactly the point of this that yes, we want to help people in the communities that are involved in the study, but we want to learn and so there's a whole infrastructure in place so that we do learn from what it means to implement these types of programs, how one most effectively implements the programs, what works, what doesn't with implementation. What works what doesn't in terms of the programs themselves. So, that is when all is said and done, that has the potential to be the most important outcomes from this work.
Host:  And you have some partners in this work. Tell us about them.
Dr. Samet:  Oh my God, we have the best of the best, mostly around Massachusetts and Massachusetts is fortunate to have some of the most experienced and strongest individuals in the addiction research and clinical innovation world. And so, they – many of them come from Boston Medical Center but we've taken advantage of institutions across the state from UMass, Tufts, Brandeis, Mass General, McLean, Bay State, really, I'm sure I'm forgetting a few off the top. But literally these are very qualified experience individuals who have said I'd like to help and so they are part of the effort.
Host:  And what a great effort it is. Dr. Samet, the headlines about the opioid crisis have been so grim, but this study seems to offer some hope and inspiration. What would you like the listeners to take from this message? What would you say to someone who is looking for the light at the end of this tunnel for this epidemic?
Dr. Samet:  Well I would say that the government, the national government and in particular, the Massachusetts, the Commonwealth have leaders in public health that are committed to addressing this crisis and accordingly, resources have been forthcoming for treatment opportunities and on the federal level for research opportunities. In fact, with this grant, the state, the Department of Public Health is our partner and so I would say that this is not a case of people with the challenges that substance use can bring, and opioid use disorders specifically can bring are being forgotten.
On the contrary. They are front and center and we hope that working with communities both with affected individuals and families and friends of people who are affected that we can put our clinical expertise together with their local community expertise and make a difference.
Host:  Thank you so much, Dr. Samet and we wish you luck in this initiative and please come back on again won't you and update us as you progress in this study. Thank you again for joining us. And that wraps up this episode of Boston MedTalks with Boston Medical Center. Head on over to our website at www.bmc.org for more information and to get connected with one of our providers. If you found this podcast informative, please share on your social media and be sure to check in with all our other fascinating podcasts in our library. I'm Melanie Cole.