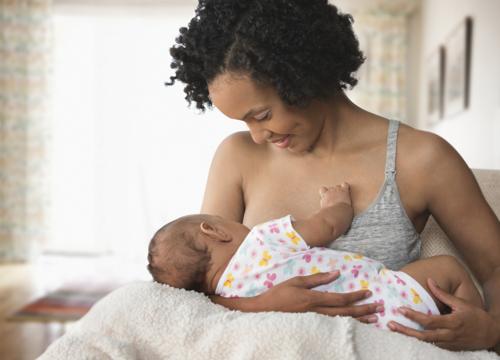 Phone: 617.414.6376
Hours of Operation: 8 AM - 5 PM, Monday-Friday
Monday-Friday 9:00 AM - 4:30 PM
For questions about your pregnancy or medications: Call 617.414.4165
For prenatal care, social work & mental health appointments: Call 617.414.6376
After 4:30 PM and weekends
Please call: 617.414.2000
617.414.6376
The Project RESPECT team members include four buprenorphine-waivered obstetric providers, an addiction certified psychiatrist with experience in perinatal mood, two RN care managers, a clinical social worker specializing in gender-specific care and trauma, and a child life-specialist to support attachment/attunement and bonding. The Project RESPECT team supports patients throughout their recovery journey during the entire first year postpartum.
Dr. Saia is very attentive, caring, and thorough and answers question that any patient can understand! She has worked very hard to help me in every way possible to feel better. I have been through a lot in the last 2 years. I've seen several doctors, but Dr. Saia is the one who has helped me the most. She is determined to make sure I am feeling better. Thank You Dr. Saia for everything!"~ Nicole W.
Contact Us
Obstetrics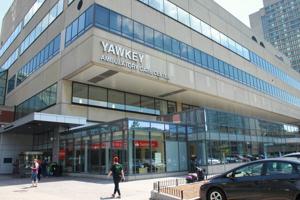 Treatments & Services
We offer monitored, acute substance withdrawal treatment and induction of medications for opioid use disorder in pregnant patients seeking treatment. Intensive, individualized out-patient treatment plans are outlined for each patient based on the severity of their disease, their individual goals, and their recovery progress.  The out-patient medical home model provides on site, collaborative and multidisciplinary care for pregnant and post-partum patients in recovery.
The Project RESPECT clinical team collaborates and coordinates care with the inpatient Obstetric, Pediatric, Psychiatry, Social Work, Nursing and Lactation teams at Boston Medical Center to provide supportive and informed care. They also have developed strong partnerships n with multiple community based organizations including local methadone clinics, residential addiction treatment centers, the Department of Public Health, and the Department of Children and Families.
Our Team
Caitlin Clark, MSW, LICSW
Clinical Program Manager
617-414-5983
Ingrid St. Hill, MA
Scheduling Coordinator
Bassilisa Texerira
Medical Assistant
Janette McKinnon, BSN RN
Nurse Care Manager
Carol Ann O'Connor, BSN RN
Nurse Care Manager
Karissa Giovannini, MSW LICSW
Lead Clinical Social Worker
617-414-2593
Elizabeth Valencia, MSW LICSW
Clinical Social Worker
617-414-7344
Phaedra Moore, BA
Peer Recovery Specialist
617-414-2283
Leanne Rotman, MS-CCLS
Child Life Specialist
Lindsey Gleason, BA
Program & Research Coordinator
Nicollette Johnson, MPH
Data Manager
Patient Resources
As part of its commitment to care for patients with substance use disorder where they seek medical care, Boston Medical Center has developed several programs to help pregnant women and newborn babies with addiction.
Learn more about our pregnancy services including Midwives, Maternal Fetal Medicine, Centering Pregnancy, Addiction and Pregnancy and Pregnancy Ultrasound
Research Overview
Quality improvement initiative to improve inpatient outcomes for Neonatal Abstinence Syndrome - Wachman EM, Grossman M, Schiff DM, et al. . J Perinatol. 2018;38(8):1114-1122. doi:10.1038/s41372-018-0109-8
Opioid addiction in pregnancy. - Shainker SA, Saia K, Lee-Parritz A.  Obstet Gynecol Surv. 2012;67(12):817-825. doi:10.1097/OGX.0b013e3182788e8c
Caring for Pregnant Women with Opioid Use Disorder in the USA: Expanding and Improving Treatment. - Saia KA, Schiff D, Wachman EM, et al.  Curr Obstet Gynecol Rep. 2016;5(3):257-263. doi:10.1007/s13669-016-0168-9
Naltrexone Treatment for Pregnant Women With Opioid Use Disorder Compared With Matched Buprenorphine Control Subjects - Wachman EM, Saia K, Miller M, et al.. Clin Ther. 2019;41(9):1681-1689. doi:10.1016/j.clinthera.2019.07.003
Prenatal treatment for opioid dependency: observations from a large inner-city clinic. - Saia K, Bagley SM, Wachman EM, Patel PP, Nadas MD, Brogly SB.  Addict Sci Clin Pract. 2017;12(1):5. Published 2017 Jan 13. doi:10.1186/s13722-016-0070-9
Residency and Fellowship Information
Addiction Medicine Fellowship
Mission of the Grayken Fellowship in Addiction Medicine is to train physician addiction medicine leaders in clinical care, research, education, public health, and advocacy to improve addiction care for people vulnerable to health inequities due to race, ethnicity, gender, poverty, age, disability or stigmatizing illness.
The Grayken Addiction Medicine Fellowship Program is a 1 or 2 year fellowship. There is also a 3-year combined Infectious Disease-Addiction Medicine Fellowship and a 2-year Fellowship in Maternal Health Addiction. Fellows are mentored by our multidisciplinary faculty from Internal Medicine, Infectious Disease, Emergency Medicine, Obstetrics & Gynecology and Addiction Psychiatry. The Grayken Fellowship in Addiction Medicine is accredited by the ACGME. Click here to learn more