BMC conducts high quality research that broadens and deepens our understanding of addiction treatment and care delivery so that successful approaches can be extended to more patients in need. The Grayken Center for Addiction at Boston Medical Center is increasing the pace of innovative research and evaluating new models of care delivery to create pathways to long-term recovery throughout the health care system.
Selected Current Research Projects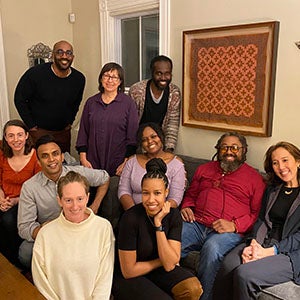 Embracing Anti-Racism in Addiction Treatment, Research, and Policy Convening
How can we make treatment more appealing and effective for Black people who have substance use disorders? That's the question that the Grayken Center for Addiction has set out to answer in its comprehensive research study.
In May 2021, we formed the Anti-racist Approaches to Addiction Treatment (AAAT) working group, an interdisciplinary, 22-member group of experts in addiction medicine, local treatment providers, addiction researchers, graduate-level trainees, and health system leaders — more than half of whom are people of color and several of whom have lived SUD experience. The AAAT working group planned an implemented three key efforts:
Literature review: Looking at existing research on the factors impacting treatment for Black people with SUDs
Focus groups: We held seven focus groups, six with Black people with SUD experience and one with addiction experts who care for these patients. They were intended to understand lived experience with treatment or reasons why people did not pursue treatment
Conferences: We hosted four day-long convenings of addiction experts, community leaders, and Black people with lived experiences to seek input on and discuss findings from previous two efforts. Participants generated and prioritized a list of action steps that they believed would improve SUD treatment for Black people, as well as a list of key unanswered questions.
The project team is currently developing products to disseminate to the Boston Medical Center community and other health systems.
To learn more about this research, email Daneiris.Heredia-Perez@bmc.org
HEALing Communities Study
BMC has the distinction of being the recipient of the largest grant awarded by the US government to combat the opioid epidemic.  Scientists from the nation's leading health agencies and four major academic institutions are partnering with communities in four states to test a set of interventions to combat the opioid crisis. The ambitious HEALing Communities Study aims to reduce opioid overdose deaths by 40 percent over 3 years in participating communities.  The Massachusetts team is led by Grayken faculty member Dr. Jeffrey Samet, Chief of BMC's Section of General Internal Medicine.  The study website shows the communities that are partnering with BMC to implement measures that are aimed at drastically cutting deaths from opioid overdose in the next few years.
Learn more about the HEALing Communities Study
For more information, contact Carly Bridden, MA, MPH, HEALing Communities Study, Carly.Bridden@bmc.org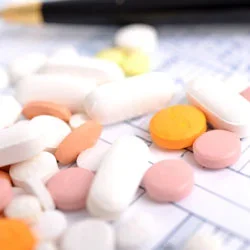 Improving Physician Opioid Prescribing for Chronic Pain in HIV-infected Persons
The "Targeting Effective Analgesia in Clinics for HIV" (TEACH) Study RCT tests whether a collaborative care intervention for physicians improves the delivery of chronic opioid therapy for HIV-infected persons.
Substance Use Professionals' Experiences During COVID-19: A Focus on Outpatient Therapy
This qualitative research study focuses on how the COVID-19 pandemic has influenced substance use professionals' experiences in providing outpatient therapy for opioid use disorder in Massachusetts. Eligible participants will have worked for two or more years in outpatient therapy for opioid use disorder, with at least one of those years during the COVID-19 pandemic. Broadly, the purpose of this research study is to explore the intersection between the Massachusetts' opioid epidemic and the COVID-19 pandemic through the perspective of substance use professionals, as well as provide a means to gather insights into outpatient therapy modalities adopted during the pandemic.
Interested professionals may contact Caitlyn Leonard at caitlynl@bu.edu or (978) 826-3959. Compensation is available
Research in Addiction Medicine Scholars (RAMS)
The NIDA-funded Research in Addiction Medicine Scholars (RAMS) Program will develop skills in addiction medicine research among physicians from ABAM Foundation-accredited addiction medicine fellowship programs or addiction psychiatry fellowship programs across the United States. The RAMS Program will make important contributions to the development of the next generation of addiction physician researchers in order to provide better care for patients with and at risk for addictive diseases.
RESPECT Perinatal Substance Use Research Group
More than 120 babies are born at BMC each year to women with opioid use disorders. Researchers in the Departments of Pediatrics & Obstetrics and Gynecology are busy discovering new and better treatments for these vulnerable infants, many of whom are develop Neonatal Abstinence Syndrome (NAS). All babies born to with in-utero opioid exposure are monitored as inpatients for 5-7 days for symptoms of opioid withdrawal. The most recent available data suggest that twelve percent of all NAS babies in the state are cared for by BMC.
The RESPECT Research Group is learning about the short-term medical and long-term developmental outcomes of treating these newborns with different pharmacologic regimens. The groundbreaking studies conducted by the RESPECT Research Group are resulting in many publications, leading the way to higher quality, more personalized care for babies exposed to opioids during pregnancy.
Recent studies and publications have focused on the impact of buprenorphine or naltrexone treatment on NAS outcomes, the impact of genetic variants on NAS outcomes, the influence of clinical factors such as prematurity and breastfeeding on NAS outcomes, and the importance of non-pharmacologic care on NAS outcomes.
Targeting HIV-comorbidities with Pharmacotherapy to Reduce Alcohol and Tobacco Use in HIV-infected Russians
The St PETER HIV trial will to compare the effects of two nicotinic receptor partial agonists, varenicline and cytisine, on alcohol consumption, alcohol craving, smoking, inflammation, CHD risk and mortality risk.
TOPCARE
There is evidence to suggest that many individuals suffering from opioid use disorders become addicted after having been legally prescribed opioids by a physician as a treatment for chronic pain. In all-too-many cases, prescription opioid use escalates to a heroin addiction, as heroin is cheaper and easier to access than prescription opioids.
The purpose of TOPCARE (Transforming Opioid Prescribing in Primary Care) is to bring change in the way primary care services are delivered and decrease misuse of, and addiction to, prescription opioids.
With federal research funding, BMC physician researchers are examining the impact of opioid prescribing guidelines for chronic pain to determine whether adherence to these guidelines reduces opioid misuse. The TOPCARE program trains physicians to adhere to prescribing guidelines and then follows up with physicians implementing the guidelines to continue to improve prescribing of targeted drugs.
TOPCARE is expected to improve patient care, prevent addiction, and reduce healthcare costs.
Recent Publications by Grayken Faculty
    Basukala, B., Rossi, S., Bendiks, S., Gnatienko, N., Patts, G., Krupitsky, E., Lioznov, D., So-Armah, K., Sagar, M., Cheng, C., & Henderson, A. J. (2023). Virally Suppressed People Living with HIV Who Use Opioids Have Diminished Latency Reversal. Viruses, 15(2), 415. https://doi.org/10.3390/v15020415

    Mustanski, B., Saber, R., Jones, J. P., Macapagal, K., Benbow, N., Li, D. H., Brown, C. H., Janulis, P., Smith, J. D., Marsh, E., Schackman, B. R., Linas, B. P., Madkins, K., Swann, G., Dean, A., Bettin, E., & Savinkina, A. (2023). Keep it up! 3.0: Study protocol for a type III hybrid implementation-effectiveness cluster-randomized trial. Contemporary clinical trials, 107134. Advance online publication. https://doi.org/10.1016/j.cct.2023.107134

    Bertholet, N., Winter, M. R., Heeren, T., Walley, A. Y., & Saitz, R. (2023). Polysubstance Use Patterns Associated With HIV Disease Severity Among Those With Substance Use Disorders: A Latent Class Analysis. Journal of studies on alcohol and drugs, 84(1), 79–88. https://doi.org/10.15288/jsad.21-00440

    Bertholet, N., Saitz, R., Hahn, J. A., Heeren, T. C., Emenyonu, N. I., Freiberg, M., Winter, M. R., Kim, T. W., Magane, K. M., Lloyd-Travaglini, C., Fatch, R., Bryant, K., Forman, L. S., Rateau, L., Blokhina, E., Muyindike, W. R., Gnatienko, N., & Samet, J. H. (2023). Impact of alcohol use disorder severity on human immunodeficiency virus (HIV) viral suppression and CD4 count in three international cohorts of people with HIV. Alcoholism, clinical and experimental research, 10.1111/acer.15031. Advance online publication. https://doi.org/10.1111/acer.15031

    Tjilos, M., Tamlyn, A. L., Ragan, E. J., Assoumou, S. A., Barnett, K. G., Martin, P., Perkins, R. B., Linas, B. P., & Drainoni, M. L. (2023). "Community members have more impact on their neighbors than celebrities": leveraging community partnerships to build COVID-19 vaccine confidence. BMC public health, 23(1), 350. https://doi.org/10.1186/s12889-023-15198-6

     Alrawashdeh, M., Rhee, C., Klompas, M., Larochelle, M. R., Poland, R. E., Guy, J. S., & Kimmel, S. D. (2023). Association of Early Opioid Withdrawal Treatment Strategy and Patient-Directed Discharge Among Hospitalized Patients with Opioid Use Disorder. Journal of general internal medicine, 10.1007/s11606-023-08059-w. Advance online publication. https://doi.org/10.1007/s11606-023-08059-w

    Chandler, R., Nunes, E. V., Tan, S., Freeman, P. R., Walley, A. Y., Lofwall, M., Oga, E., Glasgow, L., Brown, J. L., Fanucchi, L., Beers, D., Hunt, T., Bowers-Sword, R., Roeber, C., Baker, T., & Winhusen, T. J. (2023). Community selected strategies to reduce opioid-related overdose deaths in the HEALing (Helping to End Addiction Long-term SM) communities study. Drug and alcohol dependence, 245, 109804. Advance online publication. https://doi.org/10.1016/j.drugalcdep.2023.109804

    Romero-Rodríguez, E., Fuster, D., Pérula de Torres, L. Á., & Saitz, R. (2023). Is clinicians' alcohol consumption associated with their preventive practices to reduce unhealthy alcohol use? A systematic review of current evidence. Alcoholism, clinical and experimental research, 47(1), 7–17. https://doi.org/10.1111/acer.14962

    Sabharwal, V., Demos, R., Snyder-Cappione, J., Parker, S. E., Shaik-Dasthagirisaheb, Y., Hunnewell, J., Boateng, J., Clarke, K., Yuen, R., Barnett, E., Yarrington, C., Taglauer, E., & Wachman, E. M. (2023). Cytokine levels in maternal and infant blood after COVID-19 vaccination during pregnancy in comparison with unvaccinated controls. Journal of reproductive immunology, 156, 103821. Advance online publication. https://doi.org/10.1016/j.jri.2023.103821