In a highly supportive and collaborative environment, physicians who are nationally recognized leaders in the care of patients with all stages of liver cancer provide patients with the most advanced, coordinated, and comprehensive medical care available—treatment that is effective and innovative in curing and controlling cancer and managing its impact on quality of life.
At BMC, diagnosis and treatment of patients with liver cancer combine the resources of a multidisciplinary clinical center dedicated to personal, patient-focused care with the state-of-the-art expertise and technological advances of a major teaching hospital. As the primary teaching affiliate of the Boston University Chobanian & Avedisian School of Medicine, BMC is at the forefront of clinical practice, surgical expertise, and research in oncology.
Boston Medical Center's Hepatobiliary and Pancreatic Tumor Program was established in 2008 to effectively treat the growing number of patients being diagnosed with cancers of the liver, biliary tree, gallbladder, and pancreas.
"My sister has cancer and Dr. Sachs performed her surgery. We are so happy with him. He takes the time to speak with you and answer all questions. He returns phone calls promptly. He is a caring and wonderful Doctor. Would recommend him without hesitation. Although I have not been his patient, I write this for my sister. All we can say is what he is a wonderful, caring Doctor that will take all the time you need."

~ Anonymous
Treatments & Services
Tumor Ablation
Tumor ablation is an image-guided, minimally invasive treatment used to destroy cancer cells. In tumor ablation, a physician inserts a specially equipped needle (probe) into the tumor or tumors guided by computed tomography (CT). Once the probe is in place, energy is transmitted through it and into the tumor.
Tumor Ablation: Microwave
In which radio waves heat the probe to kill the cancer cells.
Percutaneous Ethanol Injection
Percutaneous ethanol injection uses ethanol, a type of alcohol, to destroy cancer cells. The physician guides the ethanol directly into the tumor using ultrasound. Generally, this procedure only requires local anesthesia. If the patient has multiple tumors, it may require general anesthesia.
Transarterial Chemoembolization (TACE)
TACE injects chemotherapy coated beads directly into a tumor while also blocking off its blood supply. This allows a high dose of chemotherapy drugs to concentrate at the tumor site for a longer period of time while having little effect on the rest of the body.
Radioembolization
Radioembolization inserts radioactive beads into the artery to deliver a small dose of radiation directly to the tumor(s).
Targeted Therapy
Targeted therapy is a type of cancer treatment that uses drugs or other substances to precisely identify and attack cancer cells. Usually, targeted therapy does less damage to normal cells than other cancer treatments.
Chemotherapy
Chemotherapy is a medication or combination of medications used to treat cancer. Chemotherapy can be given orally (as a pill) or injected intravenously (IV).
Radiation Therapy
Radiation uses special equipment to deliver high-energy particles, such as x-rays, gamma rays, electron beams or protons, to kill or damage cancer cells. Radiation (also called radiotherapy, irradiation, or x-ray therapy) can be delivered internally through seed implantation or externally using linear accelerators (called external beam radiotherapy, or EBRT).
CyberKnife
CyberKnife delivers highly targeted beams of radiation directly into tumors, in a pain-free, non-surgical way. Guided by specialized imaging software, we can track and continually adjust treatment at any point in the body, and without the need for the head frames and other equipment that are needed for some other forms of radiosurgery.
External Beam Radiation Therapy
External beam radiation therapy is one of the most common types of radiation for cancer treatment. Radiation comes from a machine outside the body and delivers radiation to a specific location inside the body.
Stereotactic Body Radiation Therapy
Stereotactic body radiation therapy directs multiple beams of energy at the tumor from different angles. The radiation oncologist is able to deliver higher doses of radiation to the tumor and minimize damage to surrounding healthy tissue.
Diagnostics and Tests
Liver cancer can be difficult to diagnose early, as symptoms frequently do not develop until the later stages of the disease. Patients experiencing any of the symptoms of liver cancer, or those who have cirrhosis and notice it getting unexpectedly worse, should see their physician.
Gastroenterology/Hepatobiliary Tumor Board
The results of the diagnostic tests are discussed at the Gastroenterology/Hepatobiliary Tumor Board. During this weekly meeting, the entire multidisciplinary team comes together to discuss new cases and develop individualized treatment plans for each patient.
Physical Exam for Liver Cancer
The physician feels the abdomen for any unusual lumps or changes in the sizes and shapes of the liver, spleen, and surrounding organs. The physician also checks the abdomen for an abnormal buildup of fluid called ascites. He or she may also examine the skin and eyes for jaundice (a condition which may cause them to take on a yellowish appearance).
Ultrasound
Diagnostic ultrasound, also called sonography or diagnostic medical sonography, is an imaging method that uses high-frequency sound waves to produce images of structures within the body. The images can provide valuable information for diagnosing and treating a variety of diseases and conditions. Most ultrasound examinations are done using a sonar device outside the body, though some ultrasound examinations involve placing a device inside the body.
Computed Tomography (CT) Scan
CT scans use x-ray equipment and computer processing to produce 2-dimensional images of the body. The patient lies on a table and passes through a machine that looks like a large, squared-off donut.
MRI Scan
An MRI is a non-invasive diagnostic imaging that doesn't use ionizing radiation. It is painless and a harmless way of looking inside the body without using X-rays. Instead it uses a large magnet and computer to scan the body. This provides the doctor with information not available from other scans.
Endoscopy
You will receive an intravenous sedative and pain medication. Once comfortable, the physician will then examine the area using an endoscope—a lighted tube with a small camera at the end. The physician will be able to view any abnormalities and take a tissue samples (biopsies) if necessary.
Angiography
An angiography is an imaging test that uses x-rays to view the body's blood vessels.
Bone Scans
Bone scans involve a low dose of radioactive material that is injected into a vein. Bone attracts this material. Concentrated areas show up on the scan and are referred to as "hot spots." Hot spots may be indicative of a variety of diseases and conditions.
Blood Tests
A common tool for disease screening, blood tests provide information about many substances in the body, such as blood cells, hormones, minerals, and proteins.
Our Team
Medical Oncologists
BMC's comprehensive hepatobiliary cancer team includes surgeons, medical oncologists, radiation oncologists, gastroenterologists, hepatologists, and interventional radiologists. The team's patient-centered, multidisciplinary approach assures each patient benefits from the collaborative expertise of physicians uniquely focused on their individual needs.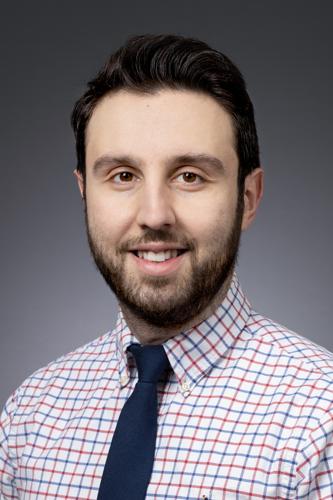 Medical Oncology Nurse Practitioners
Surgical Oncologists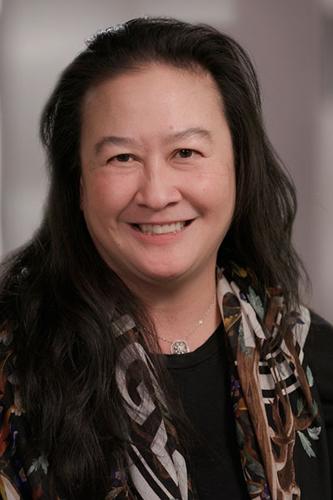 Chief Medical Officer; General Surgeon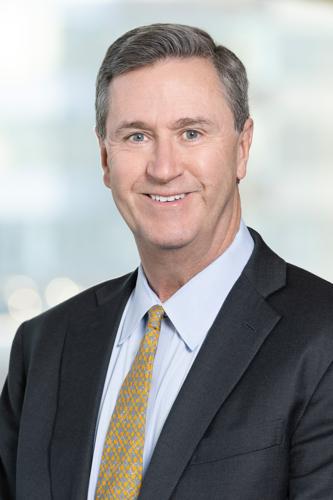 Chief of Surgical Oncology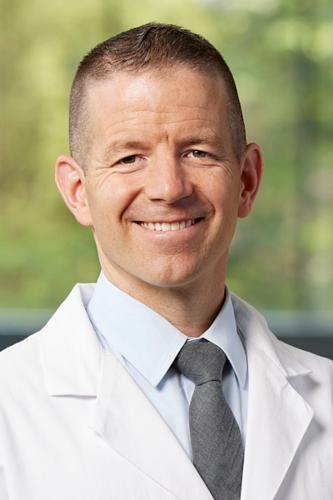 Surgical Oncology Physician Assistants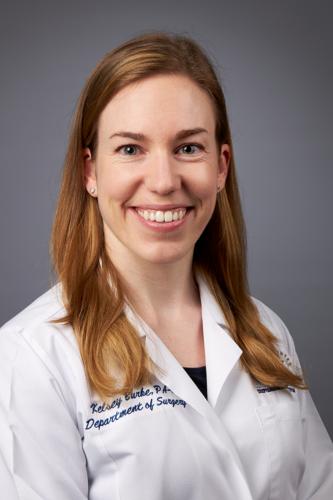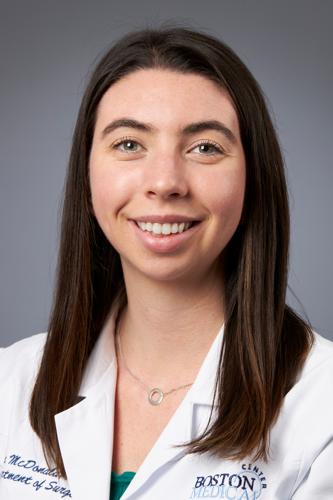 Interventional Radiologists
Interventional Radiology Physician Assistants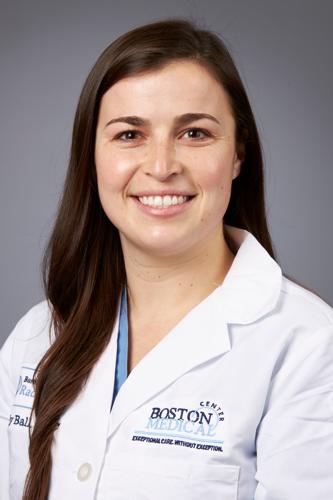 Gastroenterology Nurse Practitioners
Research Overview
Liver Cancer Clinical Trials
BMC offers a number of clinical trials specifically for pancreatic cancer patients. Promising new techniques in the diagnosis, treatment, and care of patients with cancer are tested in these studies. The number and types of clinical trials available are constantly changing. View an up-to-date list of ongoing trials here. Those interested in participating in any clinical trials at BMC should speak with their physician.