Teviah E Sachs, MD, MPH
Chief of Surgical Oncology
Refer a Patient
Refer a patient
Fax referral information to 617.638.8081
Call for assistance with the referral process
617.414.8060
617.414.8060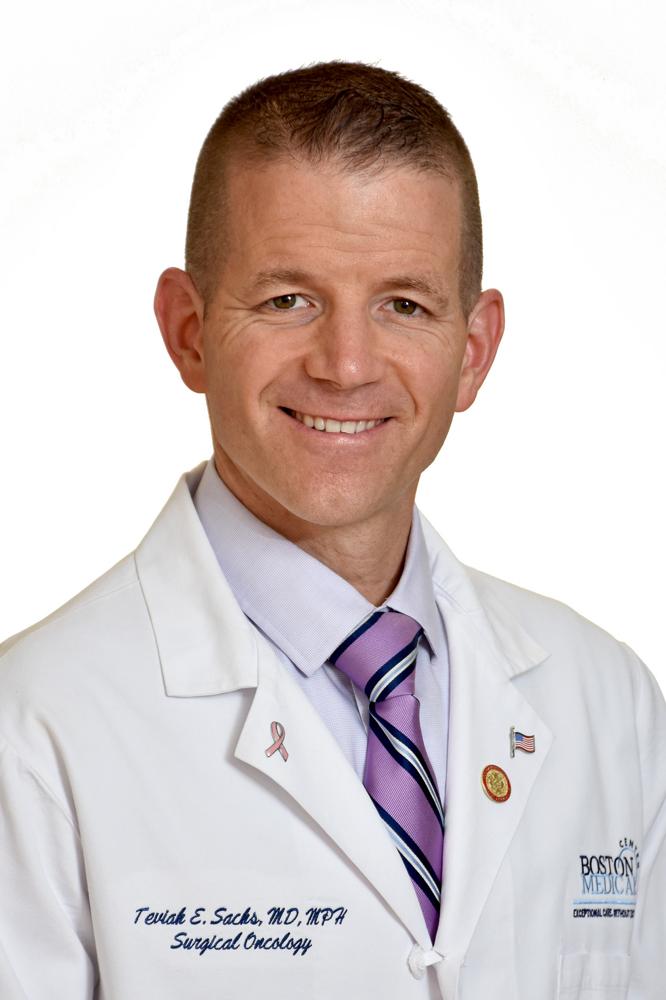 Specialties

Surgical Oncology, Liver, Pancreas and Biliary Cancers, Cancers of the Stomach, Sarcoma, Melanoma
Featured on HealthCity
Broaching the topic with unvaccinated patients can be stressful. One BMC specialist says clinicians owe it to patients to overcome their own unease.
Surgical oncologists target the social determinants of health in the OR.
HealthCity is Boston Medical Center's online publication that explores the most pressing issues in healthcare. At HealthCity, we believe that healthcare must transform itself to become more equitable, sustainable, and open source.
More About Me
Special Interests

Surgical Oncology, Liver, Pancreas and Biliary Cancers, Cancers of the Stomach, Sarcoma, Melanoma

Languages

Swedish

Location

840 Harrison Avenue
5th Floor, Suite 5007
Boston, MA 02118
Boston University is a leading private research institution with two primary campuses in the heart of Boston and programs around the world.
As the principal teaching affiliate of Boston University School of Medicine (BUSM), Boston Medical Center is devoted to training future generations of healthcare professionals.