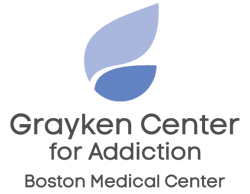 To schedule an appointment with an addiction specialist, please call 617.414.6926
Caring for People with Addiction
For nearly 25 years, BMC has been caring for patients with addiction, and recognizing that one size doesn't fit all when it comes to treatment.  A national model for care, BMC has developed tailored treatment programs that meet patients where they are, be it primary care, prenatal care, psychiatry, adolescents, the Emergency Department, or as an inpatient. These interdisciplinary programs not only help patients engage in effective treatment and recover, but also reduce hospital visits and therefore the cost of care.
Addiction Services at BMC
To schedule an appointment with an addiction specialist, please call 617.414.6926 or learn more about our programs below.
Overview of BMC Programs
There are dozens of substance use programs at BMC; however, the following represent those most recognized.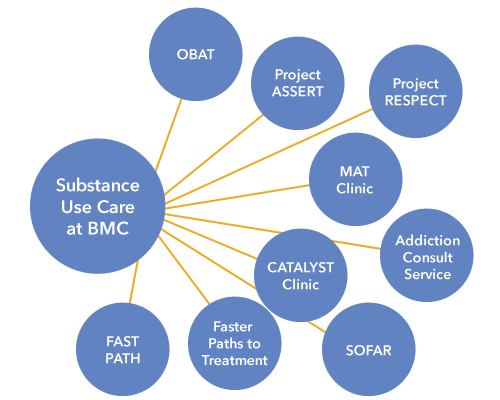 ---
Inpatient Addiction Consult Service
Created in 2015, the Inpatient Addiction Consult Service provides on-call consultations for patients with substance use disorders in order to improve the quality of care and transition these patients to post-hospitalization substance use disorder treatment. The program's services include the initiation of medication-assisted treatment (MAT) during hospitalization and assistance transitioning to outpatient Office-Based Addiction Treatment (OBAT) programs both at BMC or at a community health center close to where the patient lives Over the first six months, the service referred 376 patients and since its inception the service has seen a 30 percent reduction in ER visits and a 40 percent reduction in readmission rates among the patients who were treated in the program.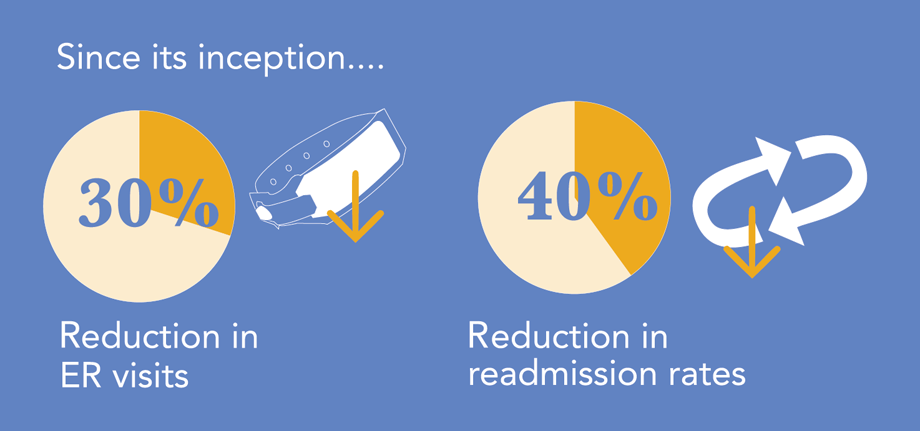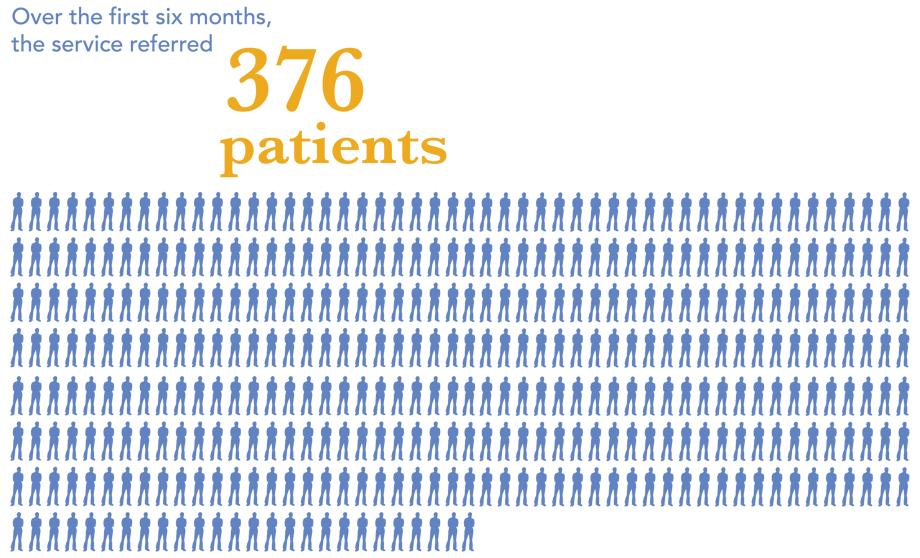 ---
CATALYST
Center for Addiction Treatment for AdoLescents/Young adults who use SubsTances started in 2016 and is an interdisciplinary, primary care based program for adolescents and young adults- one of the first of its kind nationally.  CATALYST uses an Office Based Addiction Treatment model that is developmentally-appropriate for youth patients. Patients referred to the clinic are immediately assessed by a qualified Addiction Medicine Specialist and Licensed Independent Clinical Social Worker, who develop a plan for each patient using a team-based approach that takes into account the patient's goals (and the goals of the patient's guardian, when appropriate). Depending on the individual patient, treatment plans may include medications for addiction, psychotherapy with a Social Worker, assessment for co-occurring psychiatric disorders, monitoring with urine drug testing, contingency management, and assistance with navigating the school and employment systems.
---
FAST PATH
The FAST PATH program in the Center for Infectious Disease and provides integrated addiction care in conjunction with HIV primary care.
---
Faster Paths to Treatment: BMC's Opioid Urgent Care Center
Backed by 24/7 access via the BMC Emergency Department, Faster Paths triages patients into the right inpatient or outpatient medical care; provides medical and psychiatric examinations to match patients with the right level of care; and ensures access to prescribed medications.  The goal of Faster Paths is to incorporate and build upon the existing substance use services provided by BMC, filling the gaps in care to create a seamless continuum.
Licensed Alcohol and Drug Counselors from BMC's Project ASSERT and Boston Public Health Commission's Providing Access to Addiction Treatment, Hope, and Support program provide intake assessments, referrals into addiction treatment, overdose prevention education and naloxone, harm reduction services, and transportation.
A key feature of the center is daily access to medication treatment. During the morning hours, patients meet with a physician who will gather a history, conduct a physical exam, and prescribe medication treatment and naloxone rescue kits, as indicated. Addiction nurses oversee the office initiation of mediation, including buprenorphine/naloxone induction and injectable naltrexone, with weekday buprenorphine/naloxone administration available for patients awaiting placement in an OBAT or a methadone maintenance program.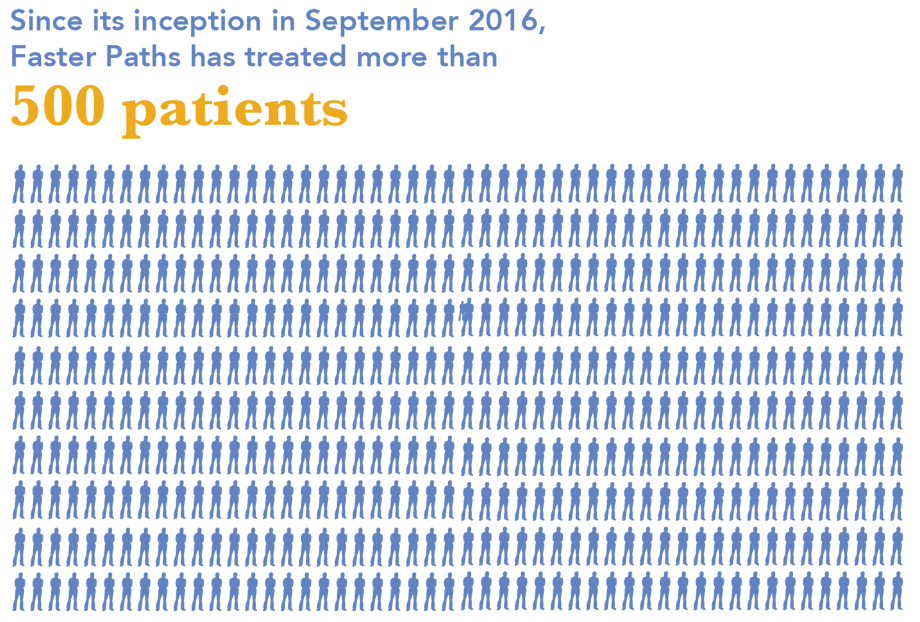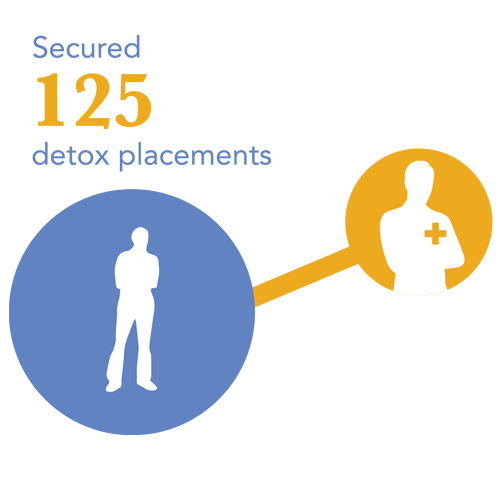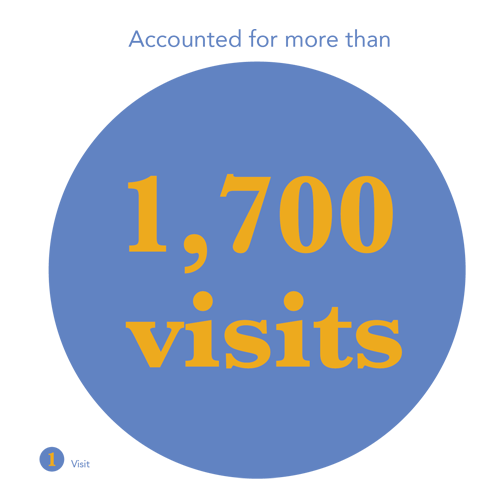 ---
Office Based Addiction Treatment (OBAT)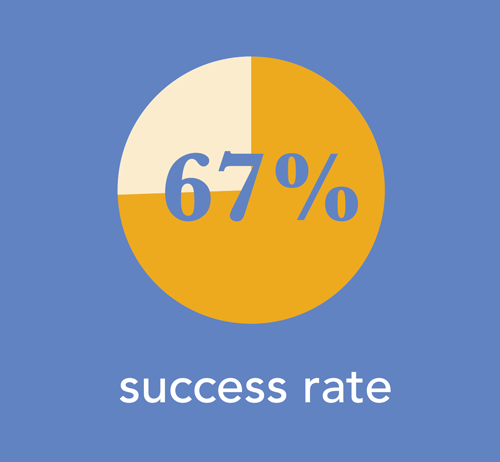 OBAT, established in 2003, was created to address a key barrier to integration of treatment with buprenorphine identified by many office-based settings – lack of structured clinical support for physician providers.  The largest outpatient treatment provider in the region and nationally-recognized and replicated, it is a collaborative care model that relies on nurse managers to deliver addiction treatment while effectively and efficiently utilizing the time of physicians waivered to prescribe buprenorphine.
BMC's OBAT program in primary care currently serves over 680 patients and the program is also integrated into specialty outpatient clinics, enabling patients to receive care for substance use disorders similar to the way that other chronic medical conditions are managed.
Dubbed the "Massachusetts Model," BMC's OBAT Program is a model of service delivery for facilitating access to life-saving treatment and improving treatment outcomes in patients with opioid use disorders.
In addition to a large treatment program at BMC, OBAT supports more than 40 of the 50 health centers statewide, and is a national best practice. Treating more than 10,000 patients within the community health centers from 2007-2013 using OBAT, 67% of patients remained in care after 12 months.  OBAT patients at BMC see 3 times fewer admissions and 2 times fewer ED visits.
---
Project ASSERT
Project ASSERT (Alcohol and Substance Use Services, Education, and Referral to Treatment) was established to provide greater access to substance use treatment in the Emergency Department setting and has expanded to include a variety of social and community healthcare support services. Project ASSERT counsels patients whose alcohol and/or drug use was directly implicated in their need for emergency services. This nationally recognized, evidence-based program uses motivational interviewing to encourage patients and family members to seek care for risky use of substances. It also helps patients access primary care, clinical preventive services, and the drug and alcohol treatment network.
In addition to their extensive interactions with patients, Project ASSERT has worked tirelessly to stem the opioid overdose epidemic at its source. Since 2009, the program has collaborated with the city and state to educate patients on the risk of opioid overdose and provide training on the use of measures such as rescue breathing, calling 911, administrating the life-saving antidote naloxone, and staying with the overdose victim.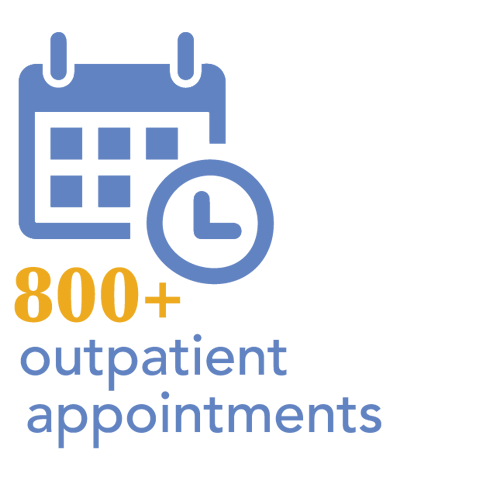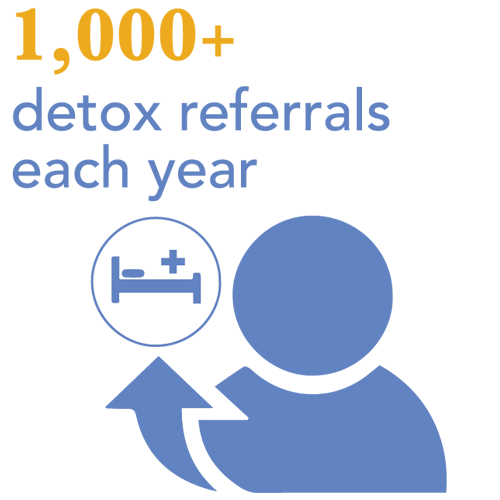 ---
Project ECHO: Opioid Addiction Treatment ECHO at BMC
BMC was recently selected by HRSA and the University of New Mexico's ECHO Institute to serve as 1 of 5 national Opioid Addiction Treatment ECHO hubs, collectively tasked with providing training and technical assistance to community health centers (CHCs) across the country, with priority given to the 271 CHCs funded by HRSA's Substance Abuse Services Expansion (SASE). This initiative is a partnership between BMC, the University of Montana, the University of Washington, the Billings Institute, the American Society of Addiction Medicine, and the ECHO Institute at the University of New Mexico. Project ECHO is an innovative telementoring model whereby expert teams use multi-point videoconferencing to conduct virtual clinics on specialty care for community primary care providers.
The model provides an opportunity to leverage chronic pain, substance use and behavioral health expertise to revolutionize medical education, support building capacity in such specialties, and reduce health disparities. The Opioid Addiction Treatment ECHO Team at BMC will be comprised of a Program Director, Physician Medical Director board-certified in Addiction Medicine, Nurse Care Manager, Addiction Psychiatrist, Adolescent Physician with addiction expertise, and OB/GYN with addiction expertise.
CHCs and other community providers participate in twice-monthly ECHO clinics, which include didactic sessions covering evidence-based topic areas, case conferences and presentations, and expert commentary.
---
Project RESPECT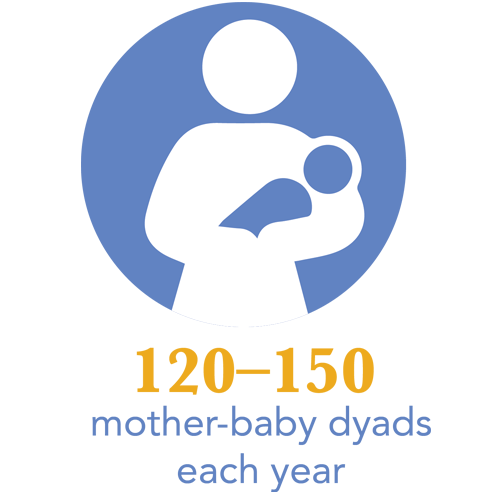 Based in the Department of Obstetrics and Gynecology, Project RESPECT (Recovery, Empowerment, Social Services, Prenatal Care, Education, Community, and Treatment) is a regional referral center for pregnant women with opioid dependence. The program focuses on the treatment of substance use in pregnancy. Project RESPECT provides innovative multidisciplinary prenatal care by combining obstetric, substance use recovery services, and behavioral health within a specialized prenatal care clinic.
---
Psychiatry MAT Clinic
This clinic provides care for individuals with psychiatric disorders. Many substance use disorder patients struggle with co-existing depression, Post Traumatic Stress Disorder, and Bi-Polar Disorder. What makes this clinic unique is that it offers on-site addiction psychiatry and includes a psychiatrist who specializes in women's health.
---
SOFAR
SOFAR (Supporting Our Families through Addiction and Recovery) is a multidisciplinary team of physicians, social workers, patient navigators, nurse practitioners, and coordinators who provide high-quality, coordinated medical and psychosocial care for families to maximize their ability to successfully navigate parenting and substance use recovery. SOFAR expands on the multidisciplinary prenatal care provided by Project RESPECT for pregnant women with opioid use disorder. It acts as a resource for mothers in recovery and their children in the pediatric primary care clinic, providing ongoing support for families to enhance child development as support for recovery and access to specialty care and social services. Infants' primary care visits are coordinated with any additional care that mothers and babies need, to minimize the number of visits required.