Refer a Patient
Refer a patient
Fax referral information to 617.414.4387
Call for assistance with the referral process
617.414.4388
Hours of Operation: 8 AM - 6 PM
617.414.4388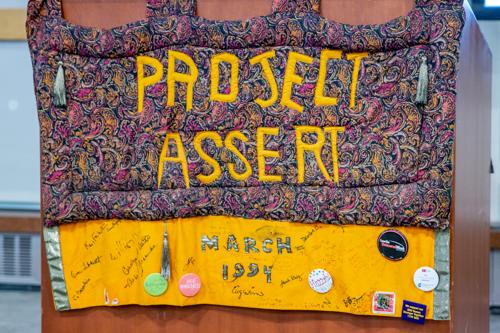 Project ASSERT (Alcohol and Substance Use Services, Education, and Referral to Treatment) provides screening and brief intervention to patients in BMC's Emergency Department. Project ASSERT's team members counsel patients whose alcohol and/or drug use was directly and indirectly implicated in their need for emergency services.
Project ASSERT is a nationally recognized, evidence-based program uses motivational interviewing to encourage patients and family members to seek care for risky use of substances. It also helps patients access primary care, clinical preventive services, and treatment for alcohol and substance use disorders. Project ASSERT was the first nationally cited Emergency Department program to deploy peer counselors/educators as motivators and navigators to identify and intervene with patients with substance use disorders. These peer professionals, recruited from communities served by BMC, play a vital role in bringing their expertise, life experience, service network contacts and a nonjudgmental, respectful approach to patients struggling with addiction. 
Our Team
Yenipher Mendez, MBA
Rosa Auterio-Williams, LADC-I, CADC
Health Promotion Advocate .
Nakita Haywood, LADC
Health Promotion Advocate 
John Cromwell, LADC-II
Health Promotion Advocate 
Michelle Dorest
Recovery Support Navigator
Joryan Franklin
Recovery Support Navigator