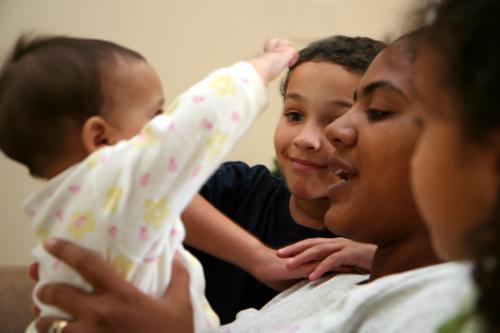 Existing Patients
Make an appointment by phone
617.414.6640
Make an appointment with MyChart
Book with MyChart
Hours of Operation: Monday - Thursday: 8:00 AM - 8:30PM Friday: 8:00AM - 5:00PM Saturday: 8:00AM - 1:00PM
Refer a Patient
Refer a patient
Call for assistance with the referral process
617.414.6640
Please Note
For referrals, please contact:
Kristin Reed, Patient Navigator
Kristin.reed@bmc.org | 617.414.5988
Hours of Operation: Monday - Thursday: 8:00 AM - 8:30PM Friday: 8:00AM - 5:00PM Saturday: 8:00AM - 1:00PM
617.414.6640
The goal of SOFAR (Supporting Our Families through Addiction and Recovery) is to create a medical home in the pediatric primary care clinic for parents in recovery and their children. SOFAR provides ongoing support for families to enhance child development as well as ongoing support for recovery, with access to specialty care and social services.
SOFAR works to coordinate infants' primary care visits with any additional care that parents and babies need, to minimize the number of visits required.
Listen in on Dr Eileen Costello talking about why family centered addiction care is so important
Contact Us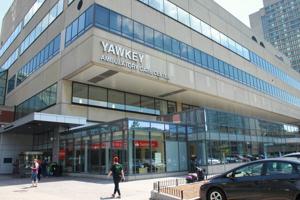 Specialty Clinics
Our team will work with you to provide the best possible care for your child. We provide comprehensive medical care for children. This includes routine check-ups and childhood immunizations, as well as care when your child is sick or has a chronic medical problem.
This program sees children from birth to 18 years with a variety of developmental issues including developmental language delay, school challenges including ADHD, learning disabilities and school failure, autism spectrum disorder, anxiety disorders, behavioral problems, and more.
Treatments & Services
For infants:
Primary care
Pediatric infectious disease care
Developmental assessment and links to early intervention services
Social work support (DCF follow up, links to other social resources)
For mothers:
Care coordination through Grayken Center for Addiction
Linkage to outside resources and social services
Peer support
Our Team
SOFAR is a multidisciplinary team of physicians, social workers, patient navigators, nurse practitioners, and coordinators who provide high-quality, coordinated medical and psychosocial care for families to maximize their ability to successfully navigate parenting and substance use recovery. SOFAR expands on the multidisciplinary prenatal care provided by Project RESPECT for pregnant women with opioid use disorder.
Kristin Reed
Patient Navigator
Research Overview
Children and families of the opioid epidemic: Under the radar. Stulac S, Bair-Merritt M, Wachman EM, Augustyn M, Howard C, Madoor N, Costello E.Curr Probl Pediatr Adolesc Health Care. 2019 Aug;49(8):100637. doi: 10.1016/j.cppeds.2019.07.002. Epub 2019 Sep 5.
Low Barrier Tele-Buprenorphine in the Time of COVID-19: A Case Report. Harris M, Johnson S, Mackin S, Saitz R, Walley AY, Taylor JL.J Addict Med. 2020 Jul/Aug;14(4):e136-e138. doi: 10.1097/ADM.0000000000000682.PMID: 32433364 Free PMC article.