Violence Intervention Advocacy Program
Providing Help and Hope to Individuals and Families Impacted by Violence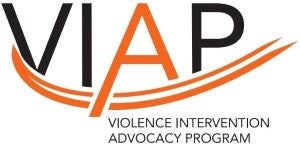 Boston Medical Center's Violence Intervention Program (VIAP) responds to all violent penetrating injuries (gunshot or stab wounds) admitted to the Emergency Department. Since 2006, VIAP has worked to guide victims of community violence through physical and emotional recovery using a trauma-informed approach to care. VIAP provides crisis intervention, mental health services, ongoing case management on an array of basic needs and individual goals, family support services, and more.
VIAP seeks to empower clients and families and facilitate recovery by providing services and opportunities. VIAP presents options for families that bring hope and healing to their lives. In turn, this guidance helps strengthen others who are affected by violence and contributes to building safer and healthier communities. VIAP has developed a strong foundation of services and community partnerships to help members of our community navigate and overcome the challenges presented on the road to healing.
Due to the uniqueness of each individual and circumstance, VIAP does not limit the amount of time a client and their family can receive services. Working with VIAP remains an option to those who previously declines services if they choose to reengage with the program at a later time.
Program Spotlight
VIAP was featured in the Office for Victims of Crime 2018 National Crime Victims' Rights Week video, which "emphasizes the importance of inclusion in victim services and addresses how the crime victims field can better ensure that every crime victim has access to services and support, and how professionals, organizations, and communities can work in tandem to reach all victims." Click here to watch.
VIAP's Home Visiting Nurse, Julie Swain RN, won the 2018 DAISY Award for extraordinary nursing at BMC. Watch Julie receive her award here.
Peter Pollard from Social Innovations Journal wrote "Fighting a Contagious Disease in Boston", which highlights VIAP's dedication to community engagement and innovation when addressing community violence and working toward prevention. Read the article here.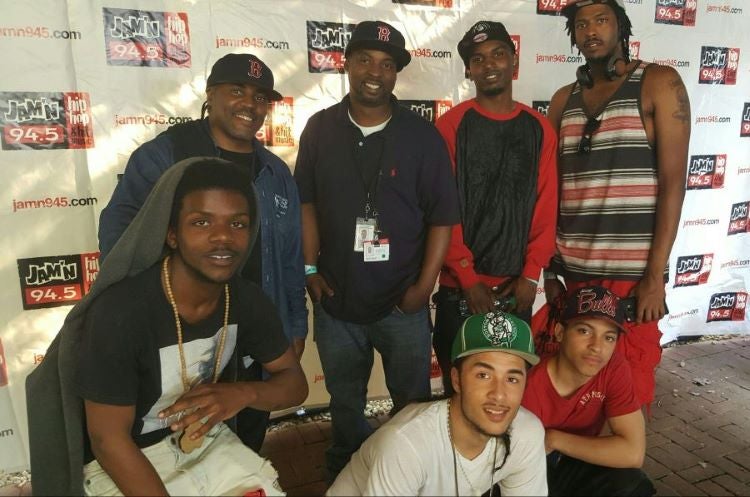 VIAP is a Founding Member of the HAVI
VIAP is one of eight founding members of the Health Alliance for Violence Intervention (HAVI), formerly known as the National Network of Hospital-Based Violence Intervention Programs (NNHVIP). The HAVI is a network of hospital-based violence intervention programs from across the nation that support each other in development and collaborate on evidence-based initiatives to address violence within communities.

The HAVI identifies a multi-leveled approach for hospital-based violence intervention programs, which VIAP embraces:
Intervention
Care
Follow-up Services
Address Social Determinants
To learn more about the HAVI, check out their website.
VIAP's Mission
The Violence Intervention Advocacy Program's mission is to assist victims of violence in their recovery from physical and emotional trauma by empowering them with skills, services, and opportunities. Empowerment enables victims to return to their communities, make positive changes in their lives, strengthen others who are affected by violence, and contribute to building safer and healthier communities. Through effective intervention, VIAP aims to improve clients' long-term outcomes, which include reduction in violent reinjury and future violence enactment.
Understanding Trauma
Learn more about common feelings and actions after trauma, things that can help, and guidance for family members supporting a loved one after trauma.
Common Feelings and Actions After Trauma
Anger, Depression, and/or Anxiety
Nightmares
Change in eating and sleeping patterns
Wanting to hurt the person who hurt you
Physical signs of stress: headache/stomachache
Difficulty concentrating
Being shocked or afraid
Feeling guilty because you could not prevent the violent act
Feeling embarrassed to tell your friends or family
Loss of control or powerlessness
Isolating yourself from friends or shutting down
Feelings of hopelessness and helplessness
Mood swings
Things That Can Help
Talk about your experience with someone non-judgmental and who is positive and understanding.
Share your feelings – It is very natural to want to talk to someone when you're feeling down or a crisis has occurred. There are professionals who are trained to help you deal with stress and life changes. These professionals are experienced in working with people who have survived trauma and can assist you in recovering and healing.
Build Resources – this includes staying connected to positive family members, friends, teachers, coaches, siblings, faith-based resources, and other supportive community members.
Family Members
Take care of yourselves by eating, drinking plenty of fluids, and getting some rest.
Remain calm in front of your loved one; remember s/he may be affected by your reactions.
Listen to your loved one vent and do not try to have answers for everything.
Validate the event and your loved one's feelings about it.
Services
Crisis Intervention, Support, and Advocacy
VIAP's Trauma Response Team is typically our first point of contact with victims and family members. The trauma response team remains on call 24/7 and reports to the Emergency Department for any violent penetrating injury. The team works to provide emotional first-aid in the ED, with the main priorities being crisis intervention, safety planning, and providing essential resources and information to victims and families.
Following initial crisis intervention and stabilization, every victim and all known family members are assigned a violence intervention advocate, a family support advocate, and a mental health clinician through BMC's closely partnered program, the Community Violence Response Team (CVRT).
Violence Intervention Advocates
Following crisis intervention and support, victims are assigned a VIAP advocate and a CVRT mental health clinician, with coordination of care occurring between the two programs. Violence intervention advocates foster a safe and productive relationship with victims through regular contact and assistance.
Services include:
Being a resource and advocate to the victim during their time in the hospital and beyond
Providing emotional support as the victim navigates physical and psychological recovery from their injury and trauma
Working to address needs, including the attainment of essential goods, transportation assistance, housing, legal support, employment, education, and connecting to additional community support and resources
Check out our victim advocate brochure! 
Family Support Services
The impact of violence reaches beyond the person directly injured, and families also need and deserve support. A family support advocate is assigned to any identified family members of victims. Family support advocates provide services and support at every step of one's journey through the implications of violence on loved ones. Advocates help family members better support their loved ones in recovery when possible, but also ensure they are caring for themselves, tending to their own needs, and have their own opportunity to heal and receive distinctive services.
Services include:
Liaising between family and hospital staff to advocate for the family and ensure proper communication is maintained
Providing a safe space filled with compassion to allow families to process their emotions and grief
Working to address a range of needs, including access to basic necessities, housing, legal support, and personal wellness
Connecting families to community organizations/services to further assist with needs and support
Homicide support, including end of life services and referrals to additional supportive organizations
Check out our family brochure!
Case Management & Community Resources
Ongoing case management includes assistance with:
Medical Insurance
Primary Care Physicians
Financial Assistance (food stamps, victim's compensation, and SSDI)
Housing Applications
Legal Support
Education and Job Training Programs
Life Skills Training (financial literacy and effective communication)
Recreational and Wellness Programs
Home Visiting Nurse
Following discharge from the hospital, a registered nurse is available to travel once per week to the homes of victims of violent injury. This service was implemented to address barriers to follow-up care and reduce the rate of rehospitalization for victims of violent penetrating injury.
Services include:
Redressing wounds and providing extra medical supplies 
Offering medical evaluation and education on wound care
Support in navigating follow-up appointments
VIAP Team
Thea James, MD

VIAP Director, VP of Mission, Associate CMO BMC, Associate Professor of Emergency Medicine

With VIAP since September 2006

 

Elizabeth Dugan, LICSW

VIAP Clinical Director

Office Phone: 617-414-4926

With VIAP since February 2009

Most rewarding part of this work: 

"My passion is working with urban youth and families, and providing services, opportunity, and hope to some of the most vulnerable individuals in the community. My belief is that all individuals should have access to opportunities to improve their lives, and that building healthy communities will provide environments where children and families can thrive and lead independent, productive lives."

Favorite quote: 

"I've learned that people will forget what you said, people will forget what you did, but people will never forget how you made them feel."  - Maya Angelou

TBA

Program Manager

 

Rusti Pendleton

Trauma Response Team Supervisor

Office Phone: 617-414-4483

Mobile Phone: 617-818-7619

Most rewarding part of this work:

"Taking care of the families"

Favorite quote:

"That Incredible!"

David Wiley

Hospital Outreach Coordinator, Trauma Team Liaison

Office Phone: 617-414-4491

Mobile Phone: 617-378-7697

With VIAP since May 2014

Most rewarding part of this work:

"Seeing former clients thriving in the community"

Favorite quote:

"Climb the mountain to see the world, not so the world can see you"

Elesabeth "Esa" Brandao

Violence Intervention Advocate

Mobile Phone: 857-214-0969

With VIAP since February 2022

Most rewarding part of this work:

"Seeing the amount of stress relief being lifted from some of the clients/families faces knowing they have someone there for them."

Favorite quote:

"It doesn't matter how Strong your Opinions are. If you don't use your POWER for POSITIVITE Change. you are. indeed. Part of the Problem."  - Coretta Scott King

Hannah DeMoss, MPH

Family Support Coordinator

With VIAP since September 2020

Most rewarding part of this work:

"Serving as a steward to survivors in the aftermath of violence and using my knowledge to help them navigate unjust systems to find equitable paths for healing"

Favorite Quote:

"When I dare to be powerful, to use my strength in the service of my vision, then it becomes less and less important whether I am afraid."  - Audre Lorde

Dakeyla Johnson

Family Support Advocate

Office Phone: 617-414-4480

Mobile Phone: 617-413-8743

With VIAP since June 2022

Most rewarding part of this work:

"Being able to be a part of our clients' success stories and helping them during the hardest times of their lives"

Favorite quote:

"I'm no longer accepting the things I cannot change... I'm changing the things I cannot accept"  - Angela Davis

Julie Swain, RN

Home Visiting Nurse

With VIAP since 2018

Most rewarding part of this work:

"Helping my patients with healing and recovery"

Favorite quote:

"Live well , Laugh often , Love always, and remember to Dance in the Kitchen" 

Megan Georges, MS

Data and Research Coordinator

With VIAP since October 2022

Most rewarding part of this work:

"Being able to see the immense impact the program has on so many community members"

Favorite quote:

"There comes a point where we need to stop just pulling people out of the river. We need to go upstream and find out why they're falling in." - Desmond Tutu
Data and Research
Data Overview
VIAP retains thorough information related to injury intakes, contacts, and services. This allows us to keep track of program encounters and utilization and is pivotal to research projects. Maintaining data provides us with a greater understanding of those we serve, which contributes to program monitoring, quality control, development, and projection. Our data is also essential to grant attainment and compliance. VIAP's database is one of the largest of hospital-based violence intervention programs due to the program's longevity and scope.
Coming Soon: This section will include an interactive dashboard with data on monthly/yearly new injury counts and VIAP service trends.
Research Overview
Boston Medical Center is committed to a constant pursuit of exceptional care. Research is one of the most effective tools for the achievement of this. VIAP embraces this notion and has performed multiple studies in partnership with Boston University School of Public Health (BUSPH) and other highly reputable researchers. Our research allows us to better understand community violence and those impacted by it. Additionally, VIAP remains in a constant state of evaluation and evolution as we recognize effective provisions of the program and identify points of vulnerability that services can target. All research is grant-based through a variety of local and national funds and initiatives. Our research has been published in multiple peer-review journals, including the Journal of Social Service Research, the Journal of Interpersonal Violence, and JAMA, and has a chapter about the program and other community interventions in the clinical guidebook, Pediatric Firearm Injuries and Fatalities.
Coming Soon: Brief abstracts as well as complete articles for some of VIAP's publications.
Related Programs
VIAP is just one of BMC's wide range of programs and services available to the community. In some cases, advocates may refer clients to different or additional programs based upon their circumstances and set of needs, although a referral is not needed from VIAP to utilize other programs.
BMC's team of clinicians dedicated to providing individual and family counseling services to survivors of violence and family members who have been impacted by violence
BMC's resource for patients, employees, community members, and anyone who is seeking information or help with domestic violence
A national hub for substance use disorders resources with more than a dozen treatment and support programs for patients of all backgrounds 
An interdisciplinary site for several BMC specialty services located within the enterprising neighborhood of Mattapan, providing innovative, comprehensive care to children and offering a serene, private, and welcoming space for children and their caregivers 
Run under the Department of Developmental and Behavioral Pediatrics, CWVP provides free, specialized counseling, advocacy, and outreach services that focus on young children, ages birth to 8 years old, who have been exposed to domestic violence, community violence, or other trauma-related events
A program dedicated to providing mental health services to BMC patients from birth to 17 years old who have experienced traumatic events
Information and related programs on how BMC continues to work to understand and address social determinants of health, including education, employment, community safety, immigration status, financial wellness, food/nutrition, and housing security
Connects all of BMC's existing programs and expertise in immigrant and refugee health care into one central point of entry where any immigrant patient can be connected with all of BMC's medical, mental health and social services that they need in order to heal, rebuild and thrive
Community Partners and Resources
VIAP has a strong network of community partners, whom we collaborate closely with to ensure the highest level of involvement and commitment to our community and clients. Each program, service, and coalition has specific focuses and expertise. These connections allow is to connect VIAP clients with the services and resources that would best meet their needs.
Serves as a center of healing, teaching, and learning for families and communities impacted by murder, trauma, grief, and loss
A leader in social justice, with over 100 diverse programs meeting the needs of underserved individuals, families and communities, committed to excellence, delivering targeted services that support the dignity of each person
Offers free and private services for individuals, families, and communities affected by community violence, including immediate crisis support, support to individuals and families at community events (ex. vigils, memorials), referrals to ongoing behavioral health services, trauma education, community outreach, and coping/healing groups
Donate
We thank you for your interest in contributing to BMC's Violence Intervention Advocacy Program (VIAP). Donations are critical to VIAP maintaining its dedication to recovery for victims of violence. Your philanthropic support allows VIAP to further our reach and impact on the community by allowing us to maintain a high level of service, including crisis intervention, case management, family support, and violence prevention.
Online Donations:
If you wish to make a donation online, please CLICK HERE to open our Development website that hosts our Donation page. To ensure your donation reaches our program, please follow these instructions:
Click the 'Donate' button.
Select 'Other' for Gift Designation
Type 'Violence Intervention Advocacy Program' for Other Designation
Mail Donations
If you wish to mail your donation in the form of a check, please mail donations to:
Boston Medical Center
Office of Development
801 Massachusetts Avenue, First Floor
Boston, MA 02118-2393
Please make your check payable to: Boston Medical Center and write 'VIAP Program' in the memo area.
If you have any questions about giving, please call our Development Office at 617-638-8990 or email us at philanthropy@bmc.org.
Boston Medical Center is a 501(c)(3) nonprofit organization. All donations are tax-deductible to the full extent of the law.
Location & Contact
Boston Medical Center 

Department of Emergency Medicine

Menino Pavilion (Follow signs for Dowling)

Dowling Building Ground Floor

850 Harrison Ave

Boston, MA 02118

617-414-4926

Monday - Friday

8:00AM - 4:30PM
Latest from HealthCity
For a young Boston man, arriving at the ER with a gunshot wound was the first step on a path to a new career.
HealthCity is Boston Medical Center's online publication that explores the most pressing issues in healthcare. At HealthCity, we believe that healthcare must transform itself to become more equitable, sustainable, and open source.