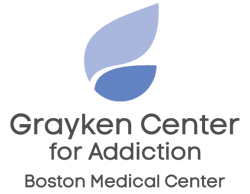 To schedule an appointment with an addiction specialist, please call 617.414.6926
Employer Resource Library
END STIGMA.
SUSPEND JUDGEMENT.
LEND A HAND.
As employers, you can help.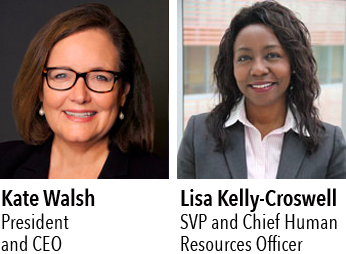 The Grayken Center for Addiction at Boston Medical Center (BMC) has designed a set of tools and resources to support your organization in understanding and addressing substance use disorders (SUDs). These tools are free to use, regardless of where or how your organization recieves its medical care.
The library is organized in five sections, including tips on engaging your entire organization, ways to educate managers, and sample policies and practices. There are 25 downloadable tools to support making your strategy actionable.
We welcome your comments, ideas, or sample practices and invite you to email them or let us know what you think to [email protected].
WHAT'S NEW?
The Massachusetts Taxpayers Foundation released a report on the massive economic impact of the opioid epidemic affecting hundreds of thousands of people, with costs to the state in the billions. Read the full report here.
The President and CEOs of Partners HealthCare, Blue Cross Blue Shield Massachusetts and Boston Medical Center, published a Boston Globe piece on the employer's role in stemming the opioid epidemic, noting that "the business community can use its buying power, its ability to convene community stakeholders, and its respected voice to influence public policies, improve health care coverage, and focus funding in ways that will greatly accelerate the reduction of deaths and negative economic impacts caused by opioid use disorder." Read the entire article here.
---
Substance use disorders (SUDs) are the most pressing public health crisis of our time and sadly, remain highly stigmatized. This section of the Resource Library will provide information and tools to help assess and engage your organization.
---
Managers are critical to communicating that your organization cares, and to facilitating access to SUDs information and resources. One way to help your managers is to clarify their role and provide training, tools and resources for them to assist their employees. This way, managers can help create a safe, confidential and stigma-free work environment.
---
Your SUDs program for employees should help them better understand the SUDs epidemic, tools and resources that are available to them and their family members. It may be helpful to take advantage of annual organizational events like wellness week or a national effort like National Recovery Month, which takes place in September.
---
As you look to ramp up your SUDs support programs, this section will help you navigate through top-level thinking regarding policies, reviewing and enhancing company resources, and additional possible actions. This will also help you raise awareness of existing resources in your organization, work on reducing benefit spending, and create a more productive and engaged workforce.
---