Movement disorders, like tics and Tourrette's don't have to slow your patients down.
Our dedicated pediatric neurology team is here to help your patients live their best life, without limitations. The Department of Pediatrics has recently expanded its neurology program offerings to include a movement disorders clinic. Choose a pediatric neurologist you can trust. Our multi-disciplinary team can see new patients in 1-2 weeks.
PROVIDERS
Please contact us to make a referral, or for information about our other specialty neurology clinics.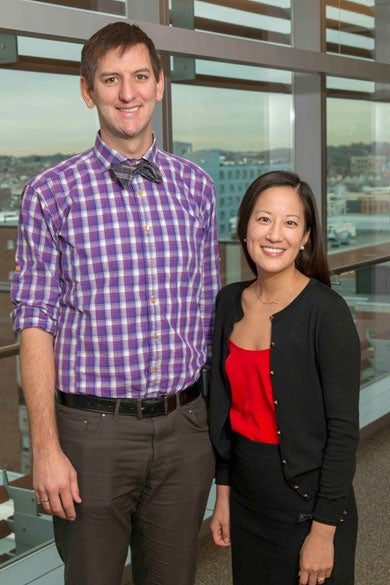 Patrick D Mabray, MD, PhD
Special Interests: Movement Disorders, ADHD, Epilepsy, Headache
Jessica H Chao, MD
Special Interests: Epilepsy/Seizures, Headaches, Developmental Delay, Cerebral Palsy, Inflammatory Disorders