Welcome to the Child Neurology Residency Program at Boston Medical Center! We are excited that you will be joining us in one of the most fulfilling and invigorating fields in medicine.  
The heart of our mission is to train future child neurologists who are patient-focused, respectful, empathetic, and skilled in caring for all children and their families regardless of culture and circumstances, in alignment with Boston Medical Center's mission to provide exceptional care without exception to all people of Boston. Please explore our residency program to see the amazing opportunities our training program has to offer.
We believe that diversity of culture, race, gender, ideas, and perspectives of our faculty, trainees, and patients are important to the success and excellence of our training program. Many of our patients come from underserved, minority, or immigrant populations, and we also serve as a tertiary referral center for patients throughout New England and the globe. 
We believe in the importance of a well-rounded education through a range of clinical experiences. We have well-developed pediatric subspecialty areas in epilepsy, sleep, movement disorders, and traumatic brain injury/concussion, a bilingual (Spanish-English) clinic, and an international program. In addition, we collaborate with Boston Children's Hospital and other hospitals in the area to provide a wide variety of elective opportunities in all subspecialties of child neurology. 
Interview Day 2023-2024 - All Virtual
We are committed to optimizing the virtual interview experience for the 2023-2024 match season. Our goal is to provide the same warm welcome, one-on-one interactions with residents and faculty, and a comprehensive overview of the resident experience and life, as we have done in the past in person. Learn more
Our program is dedicated to providing a comprehensive, supportive, and nurturing learning environment individualized to the needs and goals of our trainees. On day one of joining the program, we proactively match you with an advisor who will work with you to attain your clinical, academic, and research aspirations. Our graduates are accepted to prestigious fellowship programs, and most match with their first choice. Whether an academician or a practitioner, all our trainees develop exceptional clinical skills. Our interest and involvement in you and your career does not end with completion of your training; we will forever be there to offer you professional and personal support. We consider each of our trainees and graduates to be a wonderful extension of our BMC family.   
We strive to create a learning environment where residents and faculty feel that there is a balance between their personal and professional lives. Trainees will participate in a wellness curriculum. In addition, twice-yearly there is an all faculty/resident off-site retreat.   
And last, but not least, Boston is a truly exceptional place to live. It is a vibrant and dynamic cosmopolitan city, coupled with a small-town neighborhood style of life with tremendous wealth of cultural, educational, sporting (the Celtics, Bruins, Red Sox, and Patriots), and recreational opportunities. Massachusetts is consistently ranked among the top places in the country to raise a family and many current and former residents have started their own families during their residency with us.
We seek highly motivated, inquisitive, compassionate applicants who are willing to go above and beyond to improve their patients' lives. We strongly value applicants who come from diverse backgrounds and those with families as we believe that diversity and inclusion makes our program stronger.
Our residency leadership team and faculty are highly approachable.  Please reach out to us with questions.
Sincerely,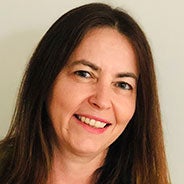 Rinat Jonas, MD
Director – Child Neurology Residency Program
Clinical Associate Professor, Pediatric and Neurology
Director Pediatric EEG 
Boston Medical Center
Patrick Mabray, MD, PhD
Associate Director – Child Neurology Residency Program
Assistant Professor, Pediatric and Neurology
Director of Pediatric Movement Disorders
Boston Medical Center