Pediatric Neurology Residency Faculty
Laurie Douglass, MD
Section Chief of Pediatric Neurology
My research interests include epilepsy in the developing brain and improving health care systems for children with epilepsy. I led the investigation of seizures in the NIH-funded Extremely Low Gestational Age Newborn (ELGAN) study, which required the development and validation of a novel parent seizure survey. I have continued to study seizures in this cohort, and am now the co-principal investigator of the NIH-funded Environment, Epigenetics, Neurodevelopment & Health of Extremely Preterm study. I am also principal investigator on a project seeking to improve access to quality health care for children and youth with epilepsy facing health disparities or geographic barriers using telehealth and mobile health applications. As PI, I developed, implemented, and studied new tools to improve care for children and youth with epilepsy such as the online seizure screener being used by primary care physicians in high-risk children and the virtual patient-centered medical home. 
I trained in pediatrics at Boston Medical Center, completed training in child neurology and epilepsy at Tufts Medical Center and returned to the Boston Medical Center campus in 2005. During my career at Boston Medical Center, I embraced the medical center for its mission to provide exceptional care for all and the collegial academic environment that fosters innovative care solutions across disciplines.
Why I chose BMC: Every day I feel inspired by what happens here. I am energized by the stories of my patients, the talents and compassion of my colleagues, and the belief that through innovation and collaboration we can make the impossible truly possible!
---
Rinat Jonas, MD
Residency Program Director
I was born in Israel, where I completed medical school and pediatric residency before arriving to the US to train in pediatric neurology and epilepsy. I am the residency program director and the co-director of the pediatric EEG program. My clinical areas of expertise include evaluating, treating (pharmacological and nonpharmacological), and improving outcome for children with epilepsy across all age groups. My clinical and research interests include improving health care access and transition of care for children and adolescents with epilepsy from underserved populations and the effect of seizures on the developing brain. I enjoy teaching residents and medical students both at the bedside and in more formal settings, and take special pleasure in teaching our residents how to read EEGs.
Why I chose BMC: I joined Boston Medical Center after six years of training in sunny California on a special foreign physician visa waiver, granted to underserved hospitals, with a plan to stay here for three years and return to UCLA. However, I fell in love with our patient population, my colleagues, and our trainees, and gained an extended family. Working in BMC makes me a better person and physician as I feel that even my smallest contribution can make a huge impact in our vulnerable patient population. 
---
Jessica Chao, MD
I practice general pediatric neurology and am the lead for patient safety and quality improvement in the Department of Pediatrics. My areas of interest include advocacy/access to care, genetics/metabolism, neuro-critical care (research), and quality improvement. I completed child neurology residency training in Boston Children Hospital before joining the faculty in BMC.  
Why I chose BMC:  I wanted my work to have an impact beyond "the medicine". We are more than pediatric neurologists here. We act as liaisons, counselors, mentors, and supports for our patients, parents, and families. 
---
Karl Kuban MD, MPH
I am a Board-certified pediatric neurologist and completed a fellowship in cerebral palsy and earned a Master's of Science degree in epidemiology from the Harvard School of Public Health. I served as residency program director at three different institutions in Boston and helped restart the Division of Pediatric Neurology at Boston University Chobanian & Avedisian School of Medicine, where I am a full professor and previously served as its chief. I have devoted more than 40 years of clinical practice and research in child neurology with a special focus on studying the neurological consequences of preterm birth, including cerebral palsy, autism, epilepsy, cognitive impairment, and learning, and social and attentional disabilities. I also have been the PI and collaborator of multiple NIH-sponsored studies and have served on the editorial board of the Journal of Child Neurology. 
Why I chose BMC: Of the three pediatric neurology programs in Boston in which I have had faculty positions, my work at Boston Medical Center has been the most satisfying in terms of collaborations with pediatrics and neurology, infrastructural support, and its mission-driven work, with a special emphasis on the most vulnerable.
---
Patrick Mabray MD, PhD
I am a native Californian who came to Boston as a medical student at Boston University to complete my MD/PhD program. I am the director of the childhood movement disorders program at BMC, where I treat patients with tics, stereotypies, tremors, myoclonus, and dystonia. I also enjoy seeing a broad range of general pediatric neurology patients in both inpatient and outpatient settings. My passions include education at the medical student and residency levels, clinical research in movement disorders, and all things Star Wars. 
Why I chose BMC: I believe exceptional medical care is a human right, and I am proud to be a part of a medical care system dedicated to being a safety net hospital providing care to every patient in need. I knew I would thrive in the collegial and supportive environment found in the child neurology division at BMC.
---
Alcy R. Torres, MD, FAAP
I am an associate professor of pediatrics and neurology at Boston University Chobanian & Avedisian School of Medicine and a pediatric neurologist who specializes in traumatic brain injury at Boston Medical Center. I am the director of the Pediatric Traumatic Brain Injury Program at Boston Medical Center and have developed a standardized clinical assessment and management plan to continuously review individual patient data for areas that need improvement, thus ensuring that the Brain Injury program always provides the best, most cost-effective care for our patients, offered through an open access clinic providing services at BMC and at our satellites. I am the principal investigator (PI) on several studies related to traumatic brain injury and have been building a large database to understand the challenges of these patients in a safety net hospital and the needs of sports and non-sports related concussion patients including those that speak other languages, particularly Spanish. I have published several papers in this area, with significant impact in our understanding of the effects of early head injuries and long-term disabilities.
My research projects also include investigating the risk factors for prolonged post-concussive symptoms in less-privileged patients, and pharmacological treatment of these patients through the development of new clinical offerings, the role of psychology in the concussion program, imaging in patients with mild traumatic brain injury, and databases of our college students and young adults to facilitate the transition and long-term studies needed for CTE. It has been an important goal to offer the clinical pediatric arm for researchers at BMC/BU, so we can also work as a team and increase our institutional research capabilities.
I am a member of the editorial board of the most prestigious journals in the US and around the world and have worked with world organizations in our specialty, promoting our global health efforts.
Why I chose BMC: Here, I serve underserved children, try to be their best advocate in situations of need, offer them my best care at all times. And here I'm able to work closely with like-minded colleagues, residents, and students, which is great!
---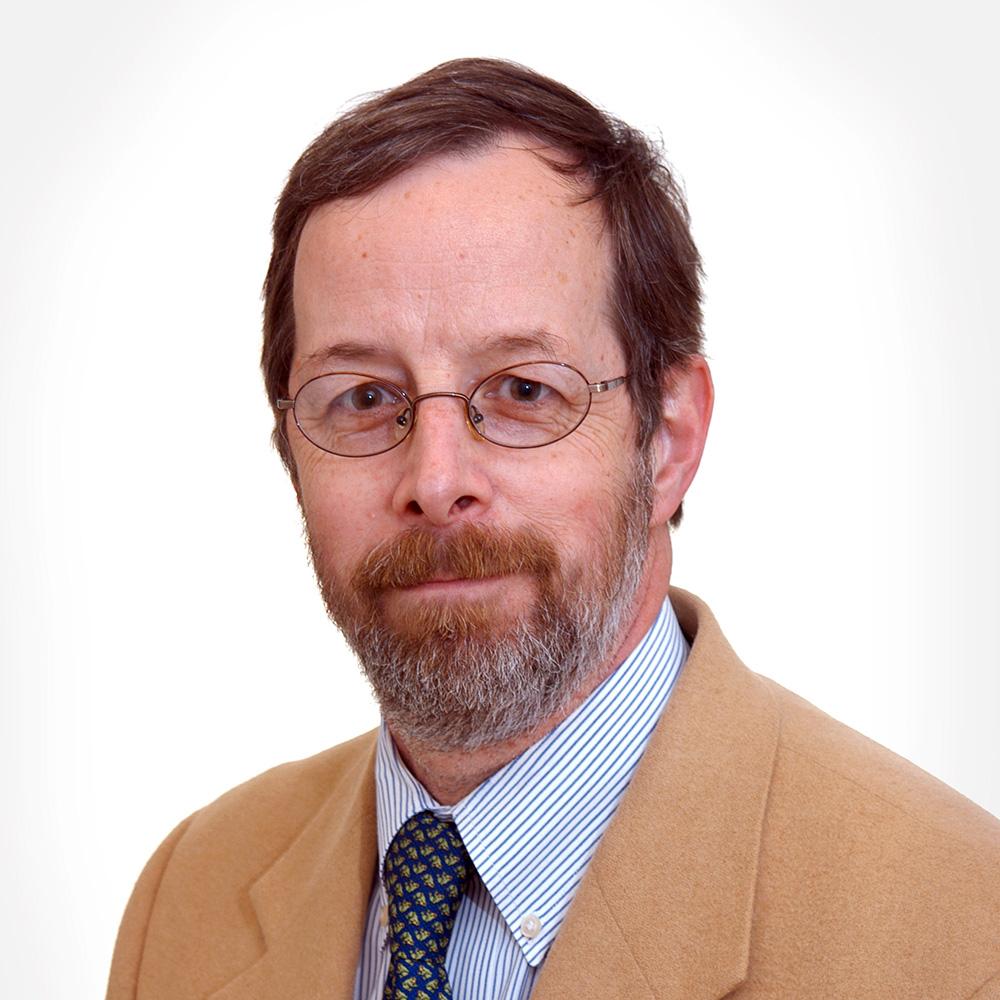 William A DeBassio, MD