As part of BMC's Departments of Pediatrics and Neurology, we offer our trainees a rich educational experience in a setting that provides an extraordinary exposure to pediatric neurology, with the opportunity to care for patients from diverse backgrounds.
Our three-year pediatric neurology residency training program is designed to:
Meet the resident's career goals through individual tailoring of our training program that includes both didactic instruction and one-on-one teaching at the bedside
Allow the residents flexibility to explore interests such as global health and epidemiological research
Foster the resident's critical thinking
Provide the resident with the core knowledge, skills, and experience that will enable the resident to provide excellent, patient-centered clinical care to children with neurological problems
Enhance each resident's skills as a teacher
Provide each resident the opportunity to conduct clinical, epidemiological, and/or laboratory research under faculty mentorship
Encourage residents to explore specialized programs in pediatric sleep, pediatric epilepsy, and electrophysiology
Provide access to a wide variety of academic conferences of consistent excellence
Encourage collaboration with Boston University Schools of Medicine & Public Health
Prepare the resident to sit successfully for examination by the American Board of Psychiatry and Neurology for Certification in Neurology (with Special Qualification in Child Neurology)
Facilitate the next step in the trainees' career either by continuing in our program as junior staff while obtaining a master's degree either in the School of Public Health or in the School of Education, or through our support for obtaining further fellowship training or establishing a practice.
Our pediatric neurology residents work alongside seasoned professionals who are committed to patient care, advancing the field of child neurology, and to helping you explore your individual interests and develop your talents. We are here to inspire you, to serve as your mentors and to help you develop your interests and build on your strengths. The faculty has trained hundreds of pediatricians and pediatric neurologists over the past four decades – physicians who currently work as outstanding clinicians, academicians and clinical and basic research scientists.
A distinguishing feature of our program is our close collaboration with other medical institutions in Boston, with core and elective rotations at Boston Children's Hospital, Tufts Medical Center, Massachusetts General Hospital, and Spaulding rehabilitation center. We also have close ties with Boston University Medical School and Boston University School of Public Health, which provide numerous avenues for added educational and research opportunities.
We have well-developed programs in epilepsy, sleep disorders, neurobehavioral and neurodevelopmental disorders, concussion & head trauma, movement disorders cerebral palsy related to preterm birth and quality improvement. We also conduct a bilingual (Spanish) pediatric neurology program.
The child neurology residency program offers two types of positions: a categorical track and a reserved track. Learn more about each track.
Please contact us with any questions or apply here. We welcome the opportunity to speak with you about our training program.
Pediatric Neurology Program Options
This track includes two years of training in Pediatrics in the Boston Combined Residency Program (BCRP) program at Boston Medical Center and Boston Children's Hospital, and three years of pediatric neurology training at Boston Medical Center. 
For those interested, residents in the categorical position have the opportunity to obtain a 32 credit hours master's degree in epidemiology through Boston University or its School of Public Health. The applicant would earn this degree over a two years span following completion of their five years of training in pediatrics and PN while working part-time as an instructor in our pediatric neurology division.
This track is offered to candidates who have completed at least two years of pediatrics training in an ACGME-accredited program and is prepared to begin in July of the academic year, four months after completion of the match. 
We require an interview, a personal statement, and three letters of reference for each track. Read more about the application process.
 
---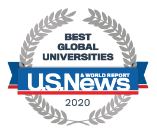 BU Neurosciences was ranked 45th in the world, and 23rd in the U.S. by Best Global Universities for Neuroscience