PGY3 Family Medicine
2022-2023 PGY3 Family Medicine Residents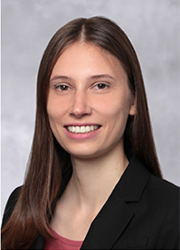 Stephanie Adcock, M.D.
Medical School: University of Washington School of Medicine
Health Center: Codman Square Health Center
Stephanie grew up near Seattle in Bellevue, WA. She moved to the east coast to attend Yale University where she studied Molecular, Cellular, and Developmental Biology. After completing her degree, she moved back to her home state of Washington to work as a medical scribe and volunteer as a GED tutor with Hopelink. She then joined University of Washington School of Medicine where she served on the executive boards of the Family Medicine Interest Group and the King County Academy of Family Physicians. She further developed her passion for health equity by coordinating student-run clinics at local shelters and helping marginalized patients access care as a clinic referrals coordinator. She is excited to join the community at BMC and to pursue her interests in health equity and advocacy. Outside of medicine, she enjoys studying Spanish, getting outside for a hike with her partner, and board games.
---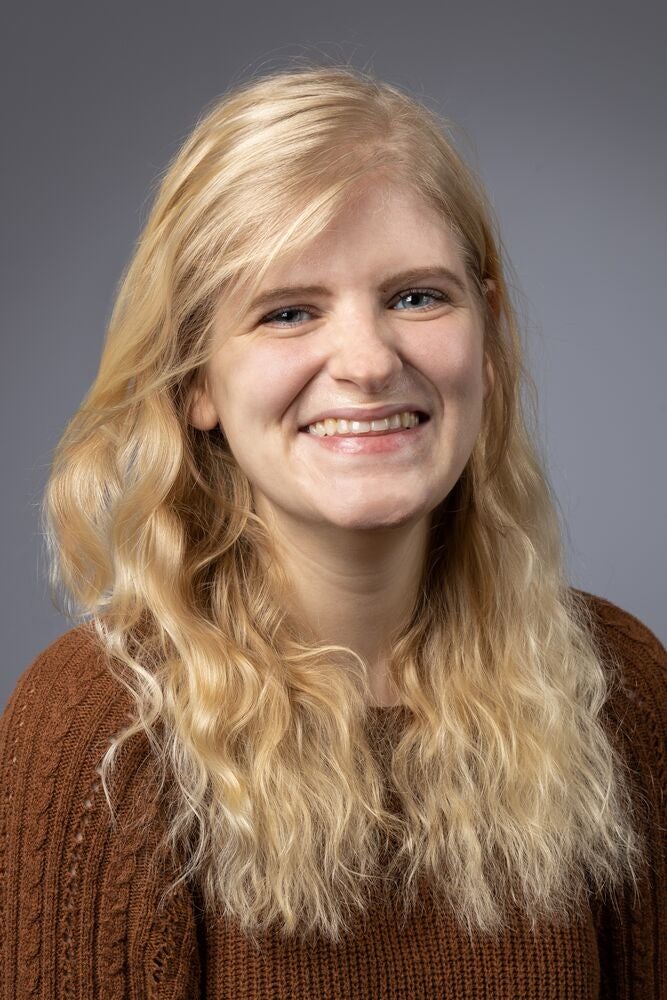 Megan Anderson, M.D.
Medical School: University of Missouri Columbia School of Medicine
Health Center: East Boston Neighborhood Health Center
Megan went to the University of Missouri for undergrad and med school, majoring in medicinal chemistry and biological sciences with a minor in Spanish. Throughout medical school, she dedicated time towards community outreach and public health with her local student-run free clinic. With this, Megan worked alongside shelters and community centers in order to identify social determinantsof health to improve services offered by the free clinic. Specifically, Megan focused on improving access to gender affirmative care for patients that are transgender and gender nonconforming both in Columbia and in surrounding rural communities. Megan is also interested in mental health, refugee healthcare, and trauma informed care.She is excited to train and learn from the many dedicated providers at BMC. In her free time, Meganenjoys reading running, seeing friends and family, hiking, and attempting to cook.
---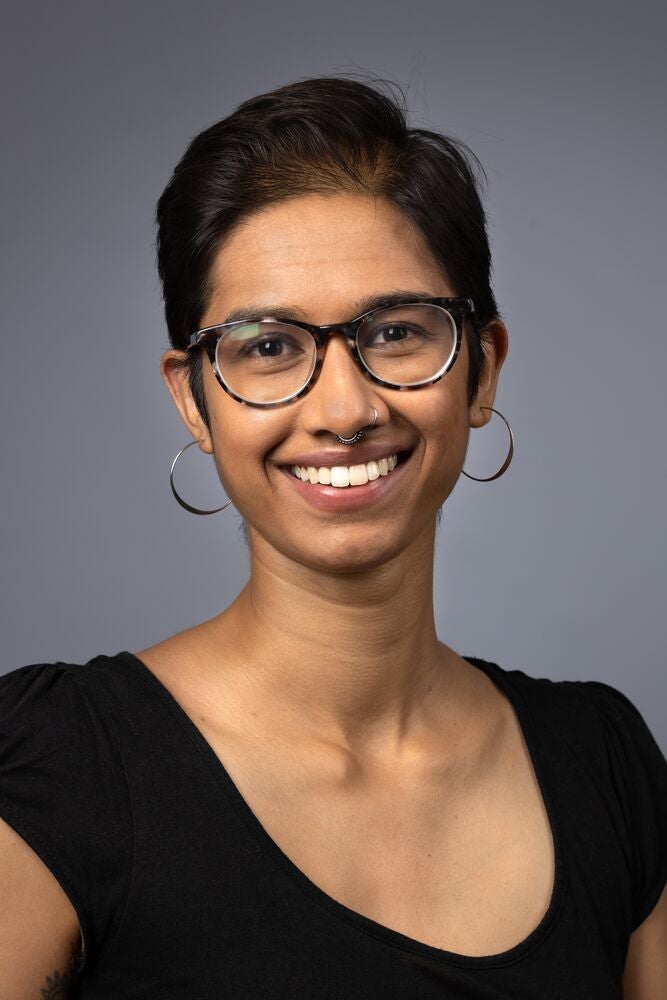 Maalika Banerjee, M.D., M.P.H.
Medical School: Tufts University School of Medicine
Health Center: Codman Square Health Center
Maalika grew up in the Boston area, and received her undergraduate degree from Tufts University, majoring in English and Community Health. She took 2 years off between college and medical school, serving with the National Health Corps (AmeriCorps). Her first AmeriCorps year, she worked one-on-one with uninsured patients at a community health center in north Philadelphia, as a Prescription Assistance Advocate. The next year, she taught sexual health education to adolescents in Chicago Public Schools. Maalika then attended Tufts University School of Medicine, to pursue her combined MD and Master's of Public Health degrees. During medical school, she was selected to a four-year track for students committed to underserved medicine, known as the Sam W.Ho Health Justice Scholars Program. Her interests include adolescent health and health equity. Outside of medicine, Maalika enjoys all types of art making -including oil painting, collage, poetry, and dance.
---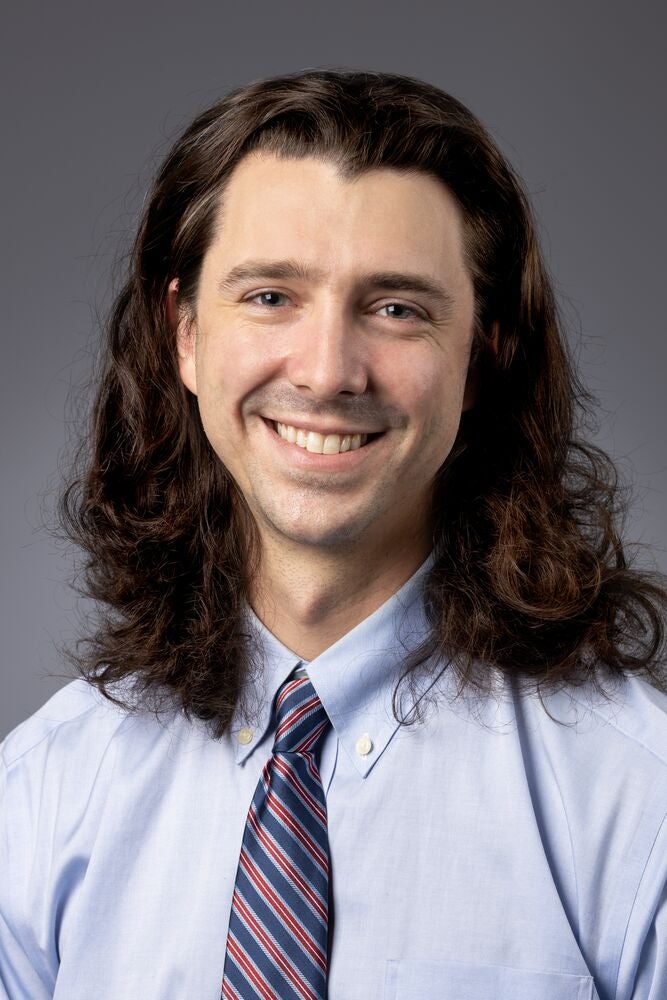 Samuel Cohen, D.O.
Medical School: Touro College of Osteopathic Medicine
Health Center: Codman Square Health Center
Sam was born and raised on the North Shore of Massachusetts and earned his undergraduate degree at Tufts University in biopsychology. He worked in clinical research at The Fenway Institute, Brigham and Women's Hospital, and Dana Farber Cancer Institute in the Division of Infectious Disease focusing on treatment and prevention of various viral infections, particularly HIV. During this time,he collaborated with local community based organizations, notably the Multicultural AIDS Coalition, the Hispanic-Black Gay Coalition, and the Theater Offensive. He also volunteered at AIDS Action Committee, sitting on the organizing committee for the Bayard Rustin Community Breakfast for several years. He then moved to New York City for medical school at Touro College of Osteopathic Medicine-Harlem where he led the Physician for Human Rights student chapter, helped to launch the student-run free clinic, and volunteered with the MedAchieve mentoring program. He is interested in preventative medicine, community-based participatory research, and topics in sexual and reproductive health. When not working with patients, he enjoys playing basketball and tennis, meandering about the city, and spending time with friends and family.
---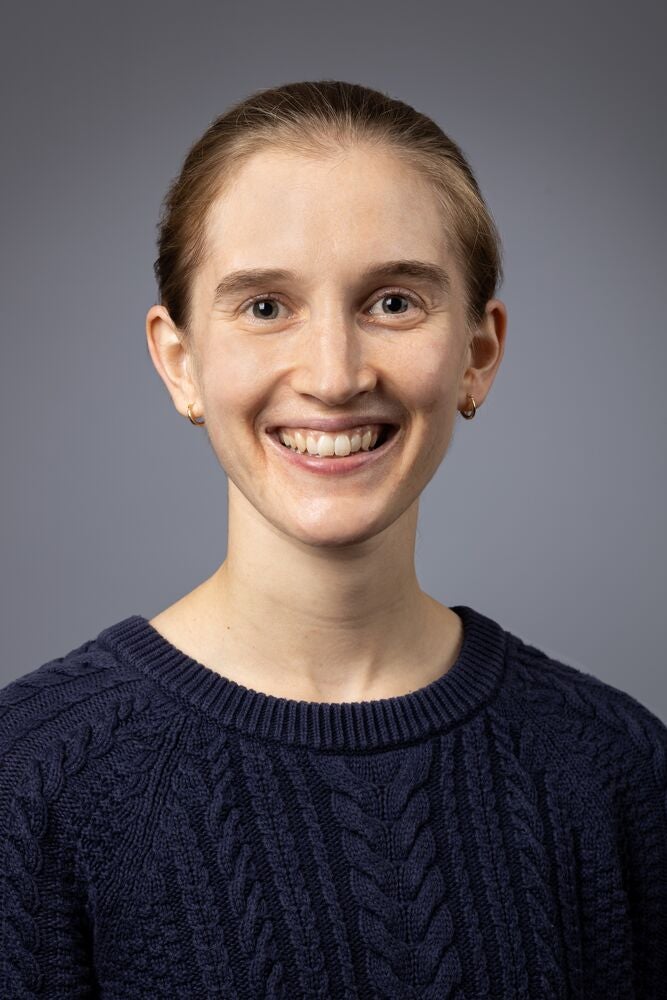 Gerianne Connell, M.D.
Medical School: Warren Alpert Medical School of Brown University
Health Center: South Boston Community Health Center
Gerianne grew up in Darien, Connecticut, where she volunteered as an EMT in high school. She received her BA in Health and Human Biology from Brown University. While a Health Leads Advocate in college, she learned that the healthcare system often ignores basic needs that contribute to health such as food and housing. After one year as a clinical research assistant, Gerianne returned to Brown for medical school. She was an active member of the Rhode Island Medical Navigator Partnership, an interdisciplinary student-run patient navigation program that advocates for individuals facing homelessness and housing instability.Gerianne chose Family Medicine because it will allow her to care for patients in all their complexity while promoting health justice. She is particularly interested in reproductive justice, LGBTQ+ care, and adolescent health. Gerianne enjoys baking, running, watching sunsets, and spending time with friends and family.
---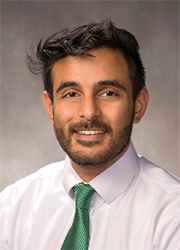 Vishal Dasari, M.D., M.P.H.
Medical School: Wright State University Boonshoft School of Medicine
Health Center: South Boston Community Health Center
Vishal grew up in different cities in the USA and in India, never living in one city for longer than four years. He studied Ecology and Evolutionary Biology in undergrad at the University of Pennsylvania, and completed his MPH at George Washington University and his MD at Wright State University Boonshoft School of Medicine. Vishal worked as a healthcare consultant after college, and interned at the World Health Organization and at the Centers for Disease Control and Prevention while in medical school, also having the opportunity to be deployed by the CDC for the response to the COVID-19 outbreak in Chicago. While in medical school, he founded Dayton Driven, a 501(c)3 certified microfinance nonprofit in Dayton, OH, that continues to work towards creating economic opportunity for Dayton's small business owners and entrepreneurs with an end goal of improving public health outcomes in their larger communities.Vishal intends to work in public and global health in the future, with a focus towards setting up primary healthcare systems in developing nations. He speaks five languages and enjoys cooking, reading, and playing board games and video games with friends in his spare time.
---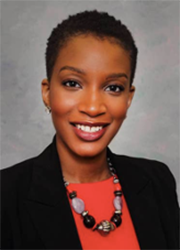 Kayla Johnson, M.D., M.P.H.
Medical School: Medical College of Wisconsin
Health Center: Codman Square Health Center
Kayla is a proud native of the northside of Milwaukee, Wisconsin. She's an alumna Xavier University of Louisiana, a historically Black university known for its robust pre-med program. There she developed an interest in public health and service and decided to complete one year with City Year Milwaukee-an AmeriCorps educational non-profit dedicated to teaching and providing support to students in low-performing schools. She then went onto the Medical College of Wisconsin, where she took on leadership within her school's chapter of the Student National Medical Associations the community service chair. Knowing she wanted to combine her passions for preventative medicine, primary care, health equity and advocacy to positively impact the health of under-resourced communities of color, she decided on Family Medicine as a specialty and to obtain her MPH from Harvard T.H. Chan School of Public Health in Social and Behavioral Sciences. Outside of work, Kayla enjoys West African and Latin Dance, going to museums, live concerts and-like a true millennial-brunching!
---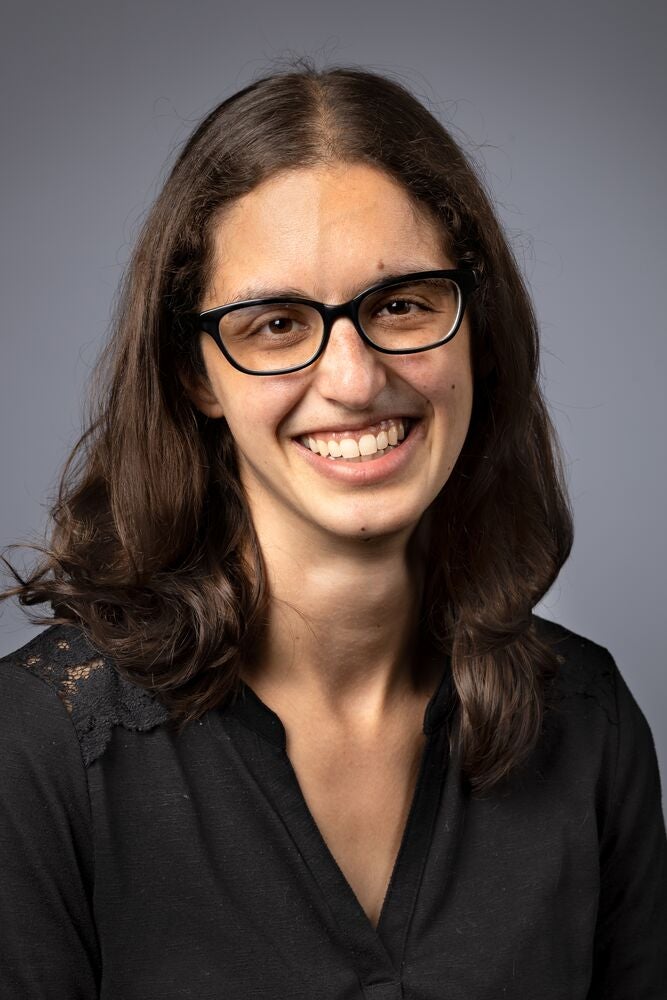 Emily Regier, M.D.
Medical School: Boston University Chobanian & Avedisian School of Medicine
Health Center: Greater Roslindale Medical and Dental Center
Emily grew up in Belmont, Massachusetts and completed her undergraduate degree in Biology at Brown University, where she also worked as an Emergency Medical Technician and participated in basic science research. She then spent two years in San Francisco working for Close Concerns, a company that reports on research and business news related to diabetes and obesity. She returned to Boston to attend medical school at Boston University, where she cultivated a passion for preventive medicine and health equity. While at BU, she helped develop and run a new sexual health enrichment series for her fellow students, served as co-chief editor of the medical school's online magazine, and was an active member of the Student Coalition on Addiction. Outside of medicine, she enjoys choral singing, running, reading, and spending time with family and friends.
---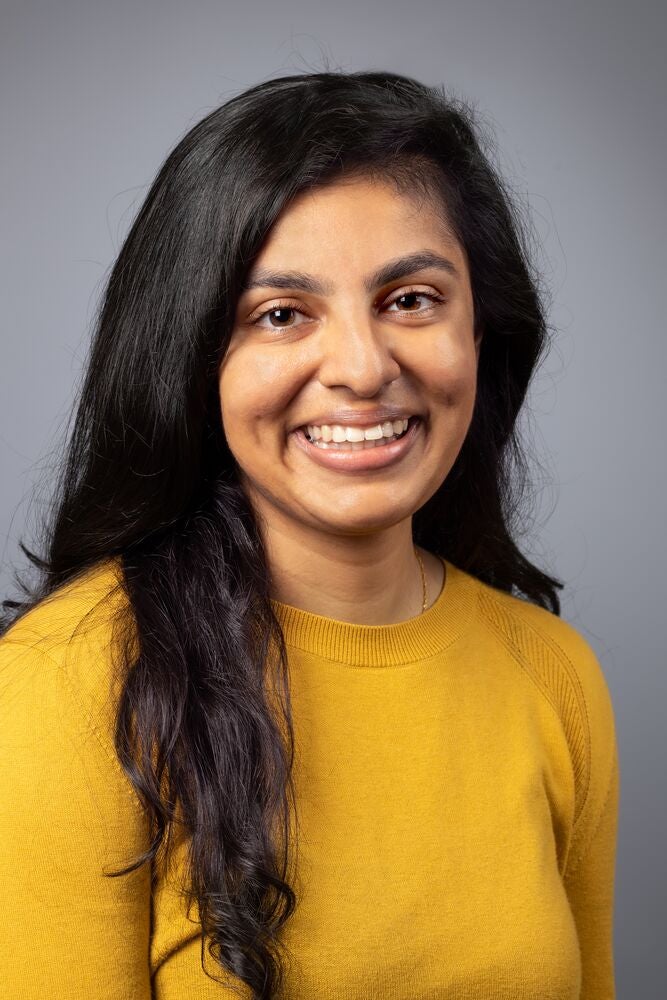 Ruchi Shah, D.O.
Medical School: Rowan University School of Osteopathic Medicine
Health Center: South Boston Community Health Center
Ruchi was born and raised in New Jersey, where she remained (until now!). She studied biology at The College of New Jersey, where she also designed a health communication major to better understand social influences on behavior and health. There, she helped incarcerated men prepare for their GED and volunteered with a support group for HIV-positive men who have sex with men. She then attended Rowan University School of Osteopathic Medicine, where she continued to work with vulnerable populations and discovered her passion for addressing health inequities. Ruchi served on the executive board of Rowan SOM's student-run free clinic where she co-founded the Unity Project, an initiative aimed at fostering trust with and learning from grassroots organizations. She helped expand their outreach efforts to creatively address community needs and improve access to resources. She also coordinated a weekly afterschool program to teach healthy habits to local middle school students. In her spare time, you can find her spending time with loved ones, appreciating music & dance, snacking, caffeinating, and enjoying sunshine.
---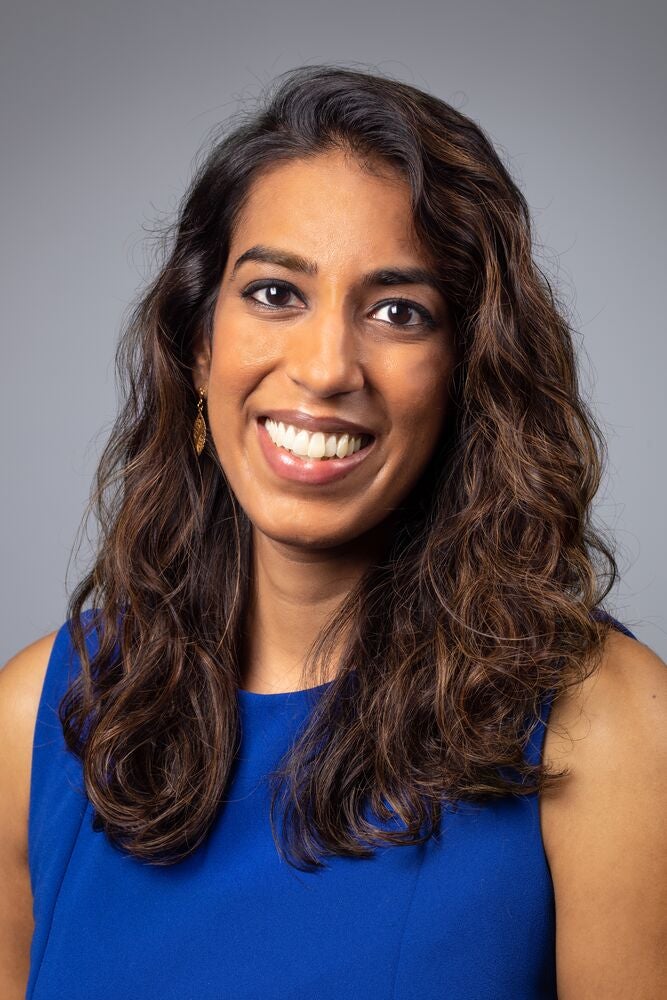 Camille Singh, M.D.
Medical School: Drexel University College of Medicine
Health Center: Greater Roslindale Medical and Dental Center
Originally from Queens, New York City, Camille completed both her undergraduate degree in Psychology and Post-baccalaureate Premedical Program at New York University. In college, Camille participated in volunteer research with psychiatric patients at Woodhull Medical and Mental Health Hospital and NYU Langone Medical Center. During medical school, Camille led a pilot organization, the Naloxone Outreach Program that aimed to reduce the morbidity and mortality from opioid use and overdose in Philadelphia. Camille was medical student co-chair of AMWA's National Opioid Task Force and is co-founder of Vigilantidote, a pilot SMS group text service with which someone in an opioid overdose emergency can alert nearby naloxone carriers. She also volunteered at Healing Hurt People, a violence intervention program, working with patients who have experienced gun violence. Outside of work, Camille enjoys yoga, swimming, exploring different restaurants, and spending time with family and friends.
---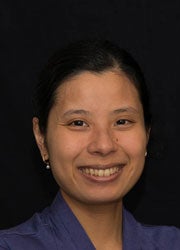 Mihoko Tanabe, D.O., M.P.H., M.I.A.
Medical School: Philadelphia College of Osteopathic Medicine
Health Center: South Boston Community Health Center
Born and raised in Tokyo, Japan, Mihoko pursued her graduate studies at Columbia University's Mailman School of Public Health and the School of International and Public Affairs. She spent the next ten years working for a humanitarian non-profit organization in New York City where she worked to enhance the sexual and reproductive health of refugees and internally displaced persons affected by conflicts and natural disasters worldwide. She decided to pursue medicine to be able to better make an impact at the individual level, as well as strengthen her capacity to empower the community-based workforce in low resource settings. As a Family Physician, she intends to continue promoting human rights and supporting resilience-building and empowerment of her patients and communities. Mihoko loves seals and sea lions and is absolutely thrilled that the seals are free to view at the New England Aquarium.
---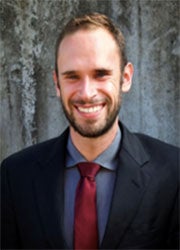 Jeremy Weiser, M.D.
Medical School: University of California, San Francisco, School of Medicine
Health Center: East Boston Neighborhood Health Center
Jeremy grew up in the greater Boston area before heading to Cornell University, where he studied Spanish and international relations. During college, he taught English to undocumented farmworkers, studied abroad in Ecuador, and assisted queer asylum seekers at a legal aid organization. After college, he received a fellowship to work as a patient advocate and medical administrator in Ethiopia. Through these experiences, he decided to become a physician because of his interest in social change and caring for others. As a medical student at the University of California, San Francisco, he coordinated an elective on the health of incarcerated people, through which he taught health classes to women at San Francisco County Jail. In addition, he led weekly stress management groups at a large homeless shelter in San Francisco and also conducted qualitative research on the experiences of older homeless adults in Oakland. He is interested in LGBTQ, adolescent and geriatric health. Outside of medicine, he likes spending time near mountains or bodies of water, playing the piano, writing songs that he hopes to incorporate into a musical, crossword puzzles, meditation, and spending time with his friends, family, and their pets.