PGY3 Family Medicine 2023-2024
Theresa Aguilar, M.D., M.P.H.
Medical School: Johns Hopkins University School of Medicine
Health Center: East Boston Neighborhood Health Center
Theresa grew up in Houston, Texas and received her undergraduate degree at Baylor University studying Biology and Spanish. During college, she volunteered at a Federally Qualified Health Center and became interested in working with underserved communities. She moved to Baltimore for medical school, where she joined the Primary Care Leadership Track, was an English tutor for Spanish-speakers, and worked on the Farm to Clinic Vegetable Initiative to distribute fresh produce to patients with food insecurity. These experiences inspired her to explore health equity through a Master of Public Health degree at Johns Hopkins University, where she partnered with Medicaid patients with complex medical needs to navigate social services, consulted with public health departments regarding policies for vulnerable populations experiencing homelessness, and researched determinants of preventive health care. She is excited to choose a career in Family Medicine because it combines her passions for primary care and public health in a community environment. In her spare time, she enjoys rock climbing, backpacking, biking, and attempting to take care of plants.
---
Rebecca Hwang, D.O.
Medical School: Campbell University Jerry M. Wallace School of Osteopathic Medicine
Health Center: South Boston Community Health Center
Rebecca grew up in Fairfax, Virginia. She attended UVA for undergrad and majored in Studio Art with a concentration in oil painting while minoring in biology. Between undergrad and medical school, she worked as a surgical assistant at an oral surgeon's office, where she fell in love with the clinical aspect of medicine. She attended medical school at CUSOM in North Carolina, where she witnessed the strain put on these smaller communities' health systems. Through various volunteer experiences she gained valuable insight into the lives of people who lacked access to basic necessities: education, shelter, and medicine. As a family medicine physician, she hopes to integrate herself in her community and serve historically underserved populations through medicine. Outside of medicine, she enjoys trying new foods, baking, hiking, and traveling. She is looking forward to visiting the national parks with her puppy, George, in the northeast!
---
Sydney Karnovsky, M.D.
Medical School: Georgetown University School of Medicine
Health Center: South Boston Community Health Center
Sydney grew up in Brookline, Massachusetts, before crossing the Charles River to study Human Developmental and Regenerative Biology at Harvard University. She was often found on the water in college, as she was a four-year member and two-year captain of Harvard's varsity sailing team. After college, she spent a year at the Hospital for Special Surgery in New York City researching foot and ankle surgery techniques and outcomes. She then continued south to Washington, DC, to attend medical school at Georgetown University. She was fortunate to have the opportunity to experience family medicine in both rural and urban settings while in medical school and fell in love with the diversity of patients and pathologies that the field encompasses. She is thrilled to have returned to her hometown for residency to train to become a full-spectrum family medicine physician while serving the Boston community. In her spare time, Sydney enjoys sailing on the Charles (or any other body of water), playing ice hockey under the stars at Larz Anderson rink in Brookline, skiing in the White Mountains, and spending time with friends and family.
---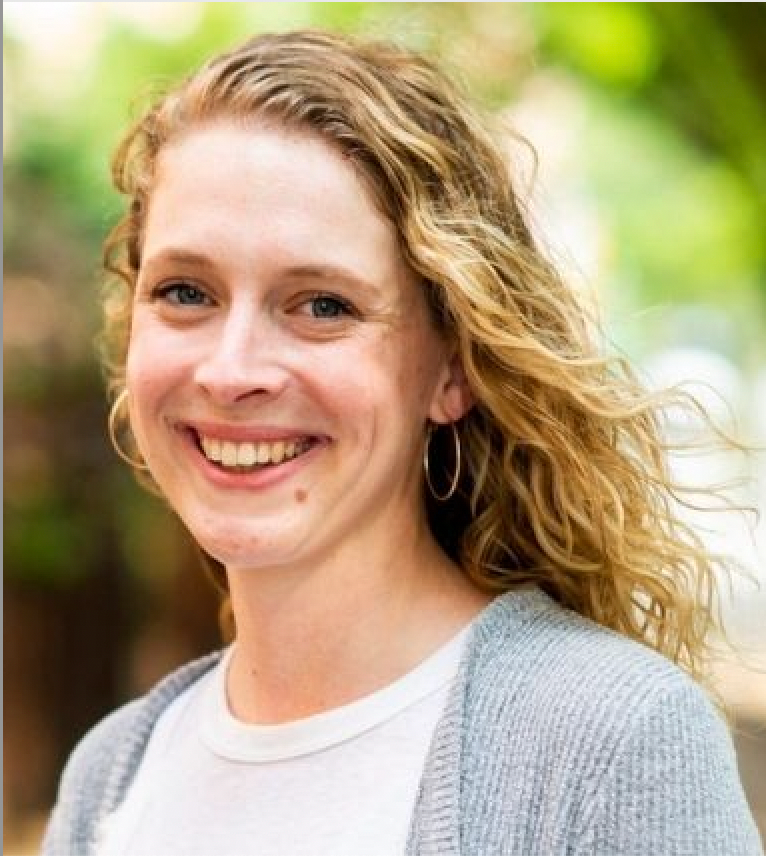 Meygan Lackey, MD
Medical School: Icahn School of Medicine at Mount Sinai
Health Center: Codman Square Health Center
Originally from California, Dr. Meygan Lackey Elway comes from a large family, which helped solidify her love of caring for others at a young age. In her mission to promote global health equity, Dr. Elway's work has led her to Kenya for a sexual and reproductive health project, to Nepal for a human rights project, and to Ukraine for a project on infectious diseases, among others. She believes that medicine offers providers an intimate glimpse into the lives of patients and their families. She enjoys listening to patients' stories, and strives to partner with her patients and their families to help everyone lead healthier, happier lives. Before joining our program she worked with the Institute for Family Health in Harlem, NY.
---
Kirstin Lee, M.D.
Medical School: University of Massachusetts Medical School
Health Center: Greater Roslindale Medical and Dental Center
Kirstin grew up in Millis, MA, where she attended a Spanish immersion grade school. This language foundation inspired her to travel to Honduras during her pre-medical studies, where she established her university's first medical brigade chapter. She graduated from North Park University with a degree in biology and a minor in Scandinavian studies. She then took a position working with children and adolescents affected by HIV in rural Honduras. After establishing these relationships, she was set on a path towards advocacy and primary care. She worked as a medical scribe in Chicago for a year prior to medical school, where she developed interests in geriatrics and urban underserved healthcare. She moved home to New England to attend medical school at the University of Massachusetts, where she served as a coordinator for the Worcester Free Clinic Coalition. She remained dedicated to her prior work in Honduras and established new connections to improve women's health literacy in rural communities. Kirstin is interested in adolescent medicine, LGBTQ+ health, infectious disease, and psychiatry. Outside of medicine, Kirstin enjoys birdwatching, surfing, and spending time with her family.
---
Katherine McDaniel, M.D.
Medical School: Harvard Medical School
Health Center: East Boston Neighborhood Health Center
Katherine has traveled across the world studying health, and her journeys have repeatedly shown her that empathy is at the core of effective healthcare. Katherine discovered her interest in patient advocacy as an undergraduate, while working as a Spanish-English interpreter at HAVEN Free Clinic. After graduation, her desire to learn about health from a global perspective took her to Cambodia, where she helped her host NGO develop an emergency response to a local HIV outbreak. Her work in Cambodia taught her that listening to individual patient experiences is key to developing systemic public health solutions. This discovery led her to pursue an MSc in Control of Infectious Diseases at the London School of Hygiene and Tropical Medicine and an MSc in Medical Anthropology at the University of Edinburgh as a Marshall Scholar. At Harvard Medical School, Katherine continued to advocate for giving patients greater control over their care and holding space for their lived experiences in clinic. She collaborated with faculty and other students to incorporate trauma-informed care into the four-year curriculum. She is thrilled to train in family medicine at BMC, where she will work to build longitudinal trusting relationships with her patients and learn to offer broad-scope clinical care that is attentive to patients' family and community contexts. Outside of medicine, Katherine enjoys building community through social dancing, language-learning, hosting meals, and singing with groups large and small.
---
Meghna Nandi, M.D., Sc.M.
Medical School: The Warren Alpert Medical School of Brown University
Health Center: Codman Square Health Center
Meghna grew up in Massachusetts and received her BA in Anthropology and Psychology from Washington University in St. Louis. After college, Meghna served as an AmeriCorps member at Vital Village, a nonprofit organization housed at Boston Medical Center that uses a collective impact approach to promote child wellbeing. She then spent a year working as a research assistant at Brigham and Women's Hospital before beginning medical school in the Primary Care-Population Medicine program at Brown University. Here, Meghna supported efforts to bring trauma-informed approaches to medical education, was an active member of Medical Students for Choice, and volunteered at Clínica Esperanza, a local free clinic. During medical school, Meghna also took a gap year to work with Wuqu' Kawoq, a nongovernmental organization dedicated to improving health care for indigenous Maya communities in Guatemala. Meghna chose family medicine with the hopes of combining her interests in community-oriented primary care, reproductive justice, and health equity. Outside of medicine, she enjoys trying new foods, cooking, being outside, making/listening to music, and getting lost in conversation with friends and family.
---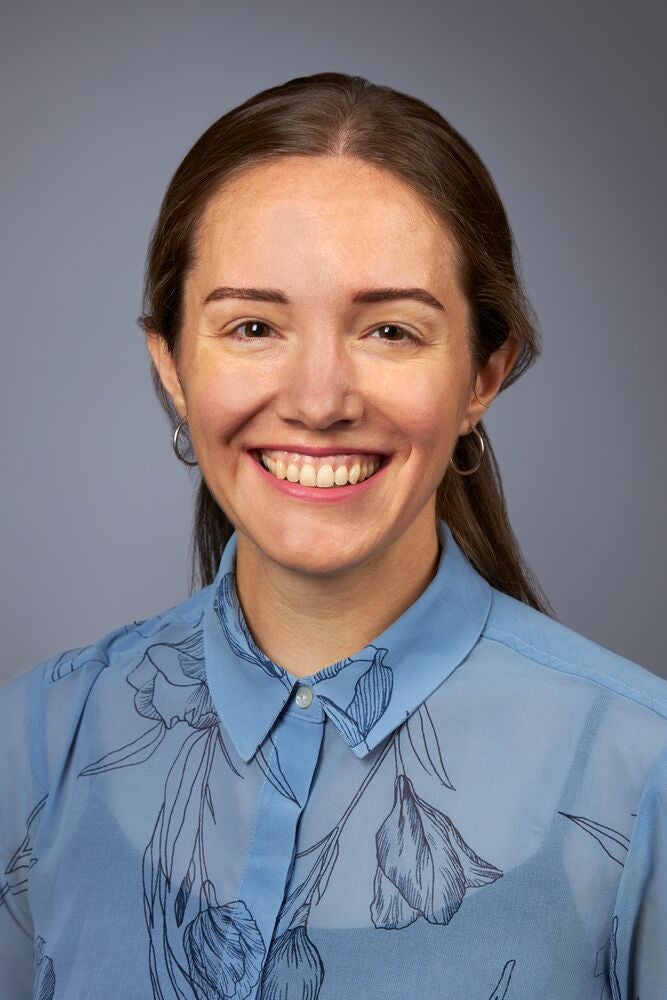 Kaylin Pennington, M.D., M.P.H.
Medical School: University of Minnesota Medical School
Health Center: South Boston Community Health Center
Kaylin is originally from the San Francisco Bay Area in California. Growing up in a low-income family and helping run a home daycare center fueled her desire to work for health equity and social justice. After completing her undergraduate degree at Stanford University, she spent the next eight years engaged in a variety of global and public health activities, including co-managing a student-run free clinic, serving as a health educator with AmeriCorps, and overseeing health and wellness programming at the Boys & Girls Club of Newark, New Jersey. At the University of Minnesota Medical School, Kaylin co-led an interprofessional global health student advisory board, volunteered as a community resource navigator, and deepened her passion for community-oriented primary care via a longitudinal integrated clerkship. Outside of work, she can be found training for her next marathon and singing (off-key) with the daycare kiddos.
---
Cierra Virtue, M.D., M.P.H.
Medical School: University of California, San Diego, School of Medicine
Health Center: South Boston Community Health Center
Cierra grew up in Lancaster, California and Johannesburg, South Africa. Her experiences living in South Africa sparked her desire to learn more about the social determinants of health and how to combat health disparities. She moved back to The States and studied Biology at Point Loma Nazarene University in San Diego, California before joining the PRIME Health-Equity program at UCSD School of Medicine. In medical school, Cierra managed the psychiatry free clinic, taught health education at a local high school, and coordinated an after-school program to teach high school students about healthcare and health equity. Through the PRIME program, Cierra completed a Master of Public Health at Johns Hopkins Bloomberg School of Public Health concentrating on child and adolescent health and humanitarian health. Cierra is excited to join the BMC Family Medicine family and provide care with a lens of health equity. She is particularly interested in reproductive justice, injury prevention, community health, and school-based health. Outside of medicine, Cierra is a dedicated Liverpool Football Club supporter and enjoys watching English Premier League whenever she can. She also enjoys traveling, roller skating, and finding the best boba around.
---
Erin Walsh, M.D.
Medical School: University of Nevada, Las Vegas School of Medicine
Health Center: Codman Square Health Center
Erin Walsh was born and raised in southern Nevada. She headed to northern California to attend the University of California, Berkeley, where she concentrated on two seemingly unrelated subjects: cellular physiology and mass incarceration. When she wasn't studying, she spent her time co-facilitating a student-run course that explored the American prison system through weekly lectures and tutoring shifts at San Quentin State Prison. Her interests merged when she was offered the chance to co-direct a pilot program designed to provide patient education to incarcerated patients with diabetes. The years Erin spent working with incarcerated patients galvanized her decision to pursue medicine as a career. She was thankful to receive a full scholarship from Hope Anstett to attend the University of Nevada, Las Vegas School of Medicine. As a medical student, she cherished her experiences working at the HIV Wellness Center and volunteering with the outreach committee of a newly established community clinic. Erin is excited to train at Boston Medical Center where she can continue to pursue her passion to increase access to care for marginalized patients. She is also excited to explore her interests in patient education, advocacy, and individualized health care plans for patients living with chronic diseases. Outside of residency, Erin likes to get outdoors as much as possible!
---
Caitlin Weiss, M.D.
Medical School: Sidney Kimmel Medical College at Thomas Jefferson University
Health Center: Greater Roslindale Medical and Dental Center
Caitlin is a from Philadelphia and studied health and societies at the University of Pennsylvania. After graduation, she worked for a medical-legal partnership that brings free legal services to patients of West Philadelphia health centers and joined the board of directors of Delaware Valley Community Health, which operates federally qualified health centers around the city. It was during this time that she realized the possibility of combining her passions for public health, advocacy, and primary care through family medicine. In medical school, Caitlin was in the Urban Underserved Program and co-led JeffHOPE, a student-run free clinic that helps people experiencing homelessness navigate medical and social service resources. She is excited to bring all of these experiences together at BMC and eventually in the National Health Service Corps. In her free time, she enjoys spending time with friends and family, listening to live music, and exploring the Boston area.
---
Rebecca Wornhoff, M.D.
Medical School: Rush Medical College of Rush University Medical Center
Health Center: Codman Square Health Center
Becky grew up in Lebanon, Indiana, and stayed in her home state to attend the University of Notre Dame. There, she studied anthropology and spent a semester abroad in Puebla, Mexico. After graduating she returned to Mexico to work with community health workers treating chronic disease in the state of Chiapas. She attended Rush Medical College in Chicago where she engaged with the communities on the West Side of the city through Rush's community outreach programs, including volunteering at free clinics and working with local community gardens to help establish a neighborhood farmers market selling fresh produce. Becky is passionate about community health, women's health, and working with immigrant populations. She also enjoys reading, baking, playing board games with her friends, and watching the latest PBS period drama.