Family Medicine Psychiatry Residents
2022-2023 PGY1: Family Medicine-Psychiatry Program Residents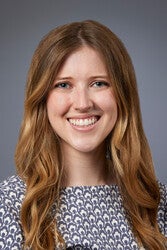 Kathryn Cushing, MD
Medical School: University of Illinois College of Medicine
 Kathryn was born and raised in the Chicago suburbs. She then ventured out to Villanova University for undergrad and majored in Neuroscience and Biochemistry with a minor in Spanish.  Following her college graduation, she returned to Chicago for medical school at the University of Illinois at Chicago where she received the College of Medicine merit scholarship. Her research continued with UIC's CoNECt lab where she used fMRI to study the effective connectivity of reward networks in treatment-resistant depression.  For three years of medical school, she was President of the UIC chapter of Chicago Street Medicine, a non-profit organization that provides healthcare and harm reduction resources to folks living unhoused in Chicago. This ignited her passion for providing holistic healthcare to underserved urban populations, particularly compassionate addiction care informed by both Primary Care and Psychiatric perspectives. Outside of medicine, she enjoys taking leisurely walks with her elderly dog, practicing yoga, and enjoying time with family and friends.
---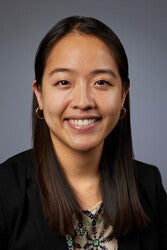 Belinda Zhou, MS MD
Medical School: The Warren Alpert Medical School of Brown University
 Belinda Zhou grew up in Queens, NY, and moved to Providence, RI, to attend Brown University, where she majored in History. In college, she served as a Health Leads advocate, which introduced her to the importance of considering and addressing social determinants of health. After working in Hong Kong for a year, she returned to Rhode Island to attend the Warren Alpert Medical School, where she completed the Primary Care-Population Medicine master's program to further examine issues related to health equity and advocacy. She pursued her passion for immigrant and refugee health through volunteering with Clínica Esperanza, a local free clinic that serves a significant Latinx population, and creating a patient navigation system for asylum seekers who had evaluations completed through the local branch of Physicians for Human Rights. She also spent time working with housing unstable patients and people with substance use disorders, addressing both clinical and social needs. Belinda is pursuing combined training in family medicine and psychiatry in hopes of providing comprehensive, holistic health care to marginalized populations. Outside of medicine, she enjoys reading fiction, yoga, hiking, and eating good food.
2022-2023 PGY2: Family Medicine-Psychiatry Program Residents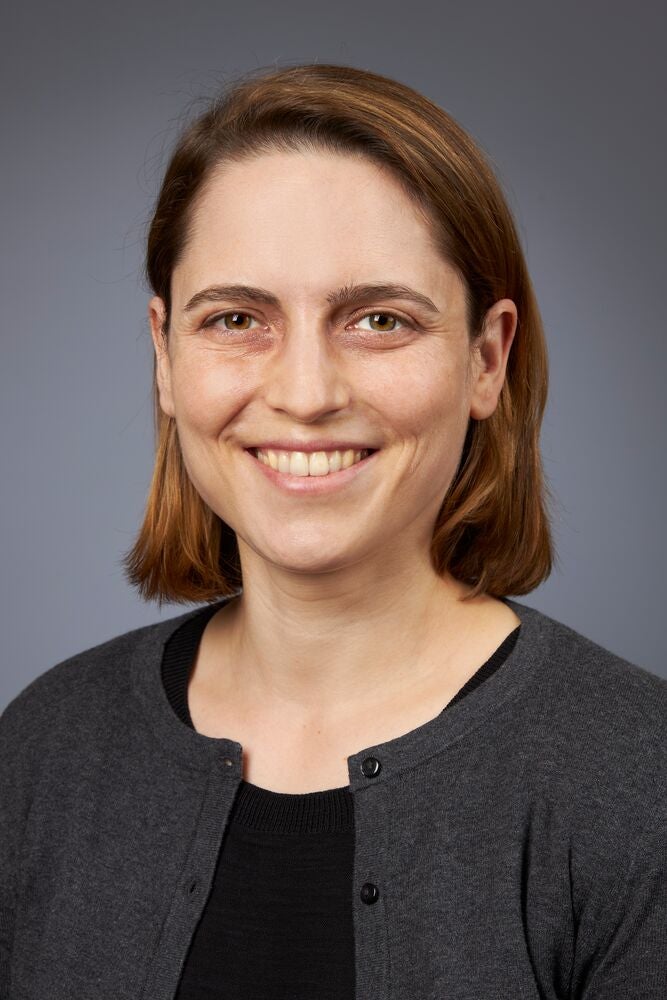 Anna Smith, MD
Anna Smith grew up in Bourbon, Indiana. After college, she served for two years in a volunteer program working with adults living with mental illness and unstable housing. She then worked for over three years at the Downtown Emergency Services Center (DESC) in Seattle as a mental health case manager. These experiences led her to medicine as a way to combine her interests in health equity, advocacy, service, and patient care. In medical school she was a community-focused Urban Scholar and was peer-elected to the Gold Humanism Honor Society. She also trained healthcare providers in Trauma-informed Care and led volunteer clinics at DESC. Anna is eager to be trained in both Psychiatry and Family Medicine in order to best provide holistic care to those most in need. After residency, she will be working with the National Health Service Corps. In her spare time, she enjoys weightlifting and napping with her cat.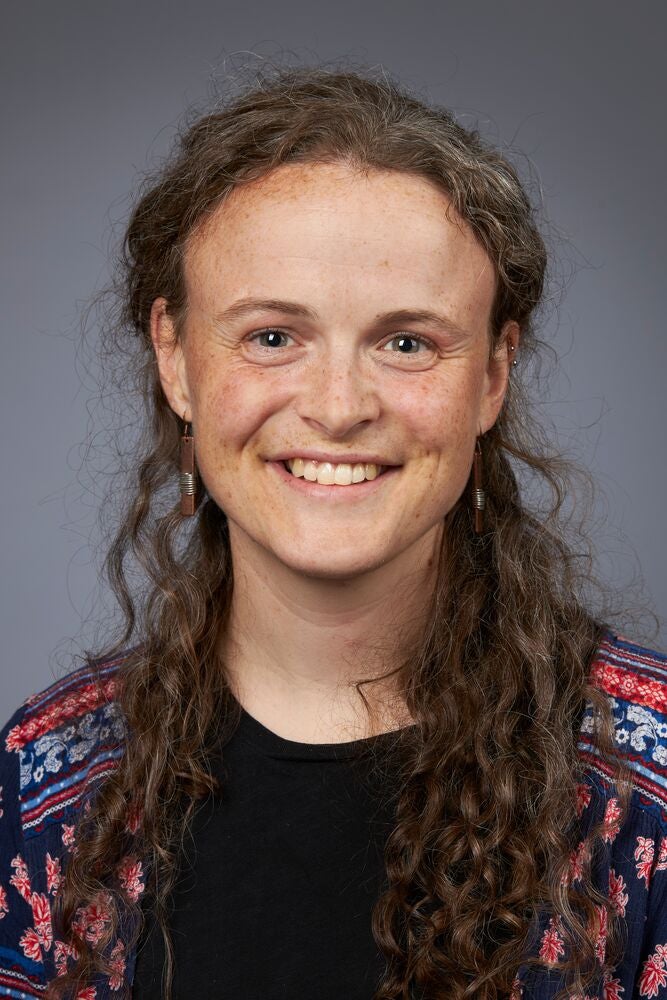 Brett Lewis, MD
Brett grew up in Massachusetts before moving to the West Coast for college at UC Berkeley. There, she studied public health and medical anthropology and found her passion at the intersection of the macro and the micro. Upon graduation, she interned at UCSF's Global Health Core within the Division of Hospital Medicine. Her role quickly transformed into being the first and only full-time employee for a brand-new global health equity fellowship, the HEAL Initiative, in which she helped develop partnerships in Navajo Nation and internationally in eight countries. It was through her time working with passionate physicians all over the world that she learned uncertainty is something to be embraced, leadership is best worked from alongside, and solidarity is a verb. Those lessons led her to medical school and through it, along the way taking her to Botswana, Mexico, and the Warm Springs Indian Reservation in Oregon. Her interest in family medicine and psychiatry came through her work in indigenous and other historically marginalized communities that have been disproportionately affected by personal, structural, and historical trauma. She hopes combined training will help in her journey to help dismantle some of the barrier's communities face to primary and psychiatric care and reimagine what healing can look like for individual patients and communities. Brett is particularly excited to return to her home state, be close to family, and re-discover the beauty of New England (especially in fall!).
2022-2023 PGY3: Family Medicine-Psychiatry Program Residents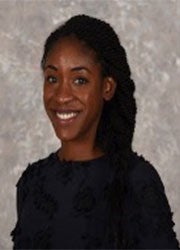 Aisha Lott, M.D.
Medical School: Georgetown University School of Medicine, Washington, D.C,
Aisha is originally from Milpitas, a small town in Northern California. She grew up playing soccer and continued her career at the University of California, Davis where she also completed her undergraduate degree in Neurobiology, Physiology, and Behavior. She became interested in the social determinants of health at Imani Clinic, a student-run clinic in the heart of Sacramento's historically black community of Oak Park. This solidified her interest in medicine and brought her to the Medical Investigations of Neurodevelopmental Diseases (MIND) Institute where she worked as a research assistant. She subsequently traveled to the East Coast to attend Georgetown University School of Medicine. While there she completed a master's degree in Systems Medicine. She continued to explore her interests in fighting health inequities doing medical evaluations with asylum-seeking populations alongside Physicians for Human Rights as well as giving health talks to incarcerated populations. These experiences taught her to advocate for patients. She was subsequently inducted into the Gold Humanism Honor Society for her efforts. In her spare time, she enjoys soccer, yoga, running, reading, and cooking.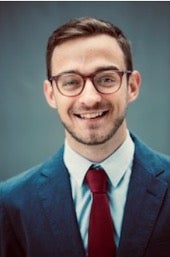 Bryan Rego, M.D.
Medical School: Warren Alpert Medical School of Brown University, Providence, R.I.
Bryan Rego is from Fall River, MA, and is the son of Azorean immigrants. He attended Brown University for his undergraduate studies and majored in Neuroscience. In a gap year before starting at the Warren Alpert Medical School of Brown University, he worked as a medical scribe in the emergency department and later visited Rio de Janeiro, Brazil to study a sports-for-development program for favela youth. In medical school, Bryan followed his passion for immigrant and refugee health by concentrating in Global Health. In this capacity, he started a medical Portuguese elective, lead a refugee health elective, studied addiction stigma in Lisbon, Portugal following drug decriminalization. He also co-founded and continues to lead Connect Soccer Academy, a mental health and soccer program in Providence, RI for newly resettled refugee youth in partnership with youth soccer clubs, psychologists, and local community organizations. He is a proud Portuguese-American and is devoted to mentoring other first-generation high school, college, and medical students. He is excited to join BMC to expand on his interests and advocacy for immigrants, refugees, and drug-dependent patients.
2022-2023 PGY4: Family Medicine-Psychiatry Program Residents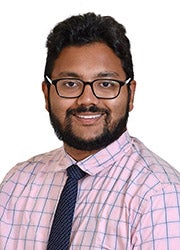 Rohit Abraham, M.D., M.P.H.
Medical School: Michigan State University College of Human Medicine, Flint
Rohit immigrated to the US at a young age from India, but he spent his entire childhood reflecting on disparities between his two homes. He studied Neuroscience and Statistics at the University of Michigan, where he became heavily invested in social justice work. Rohit then taught high school biology through Teach For America in Detroit. This experience inspired him to pursue MD and MPH degrees—a dream he was fortunate to realize through scholarships to attend Michigan State University College of Human Medicine and Harvard T.H. Chan School of Public Health, where he trained as a Zuckerman Fellow and fell in love with Boston. Rohit seeks to provide comprehensive primary care to address physical and mental health needs of urban underserved populations, with an intersectional focus on substance use disorders. Outside of work, he loves playing the latest Nintendo games, appreciating live performances, and running on the Charles River Esplanade!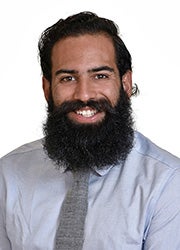 Bijan Ghaffari, M.D.
Medical School: University of Colorado School of Medicine
Bijan is originally from Boulder, Colorado where he grew up in a multicultural household. He spent his undergraduate years in San Luis Obispo, CA pursuing a biochemistry degree from Cal Poly before venturing south for two years working for Timmy Global Health in Quito, Ecuador. Between leading medical service trips, Bijan developed a passion for community medicine, primary care, and healthcare systems that continued to grow throughout medical school. During his first year at the University of Colorado School of Medicine, his interests shifted from global health to underserved primary care and immigrant and refugee health in the U.S. This led to his commitment as a scholar in the National Health Service Corps. During medical school, Bijan was an instructor for a medical Spanish course, and also volunteered regularly as a certified Spanish interpreter at the DAWN student-run free clinic. He also enjoyed advocating for health equity and Family Medicine as a leader of the Family Medicine Interest Group, and board member of the Colorado Academy of Family Physicians. Bijan's efforts in medical school were recognized with induction into AOA and the Gold Humanism Honor Society. Bijan hopes to get to know Boston and the North East through long walks with his dog, as well as food, culture, and building community.
2022-2023 PGY5: Family Medicine-Psychiatry Program Residents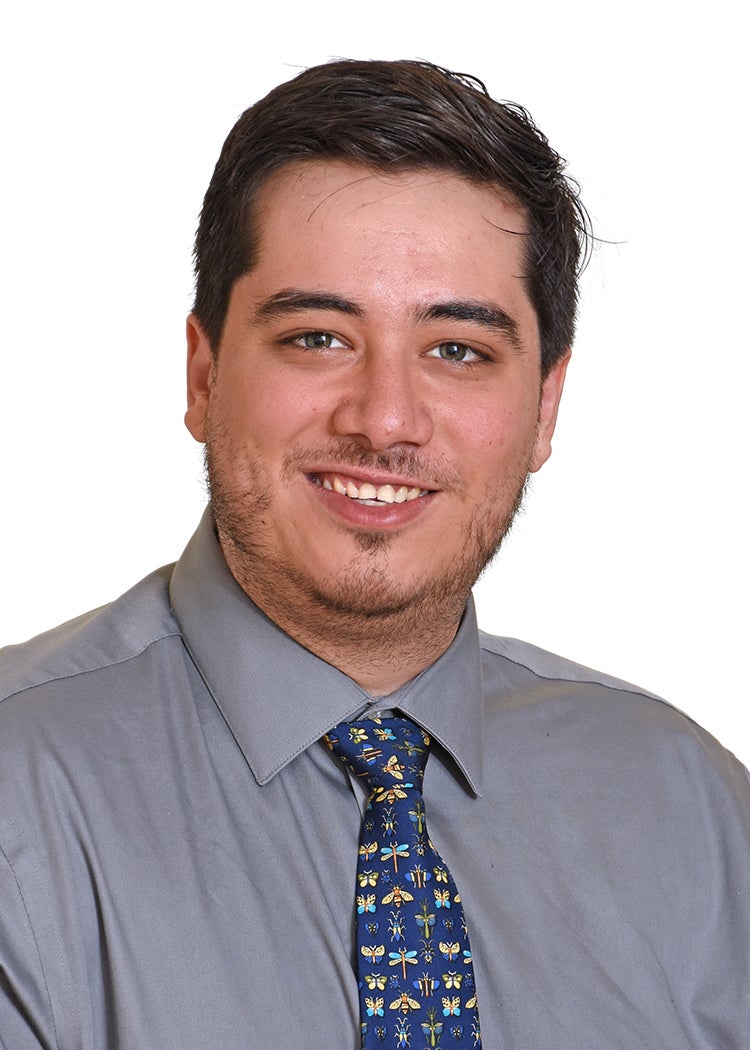 Eduardo "Wayo" Garza, M.D.
Medical School: The Warren Alpert Medical School of Brown University
Wayo was born and raised in the border town of Laredo, TX, and spent his childhood between Mexico and the US. He came to New England in 2008, when he was accepted into the Program in Liberal Medical Education at Brown University, where he majored in Human Biology: Brain and Behavior and completed his medical degree. He took a couple of years off before starting medical school to work as a medical scribe in the emergency department of Rhode Island Hospital which cemented his desire to become a physician. Wayo is interested in the combined Family Medicine/Psychiatry program because of its holistic focus and the overlap between both specialties. He has been involved in various community interventions including faith-based classes on hypertension and using games to teach teenage boys social skills, and hopes to be able to work with the patient community at BMC to better serve their needs both inside and outside of the clinic. He has also led a Medical Spanish Interest Group for two years and is fluent in Spanish. Outside of medicine, Wayo enjoys board games, cooking, yoga, Latin dancing, and exploring the city for new interesting spots!
---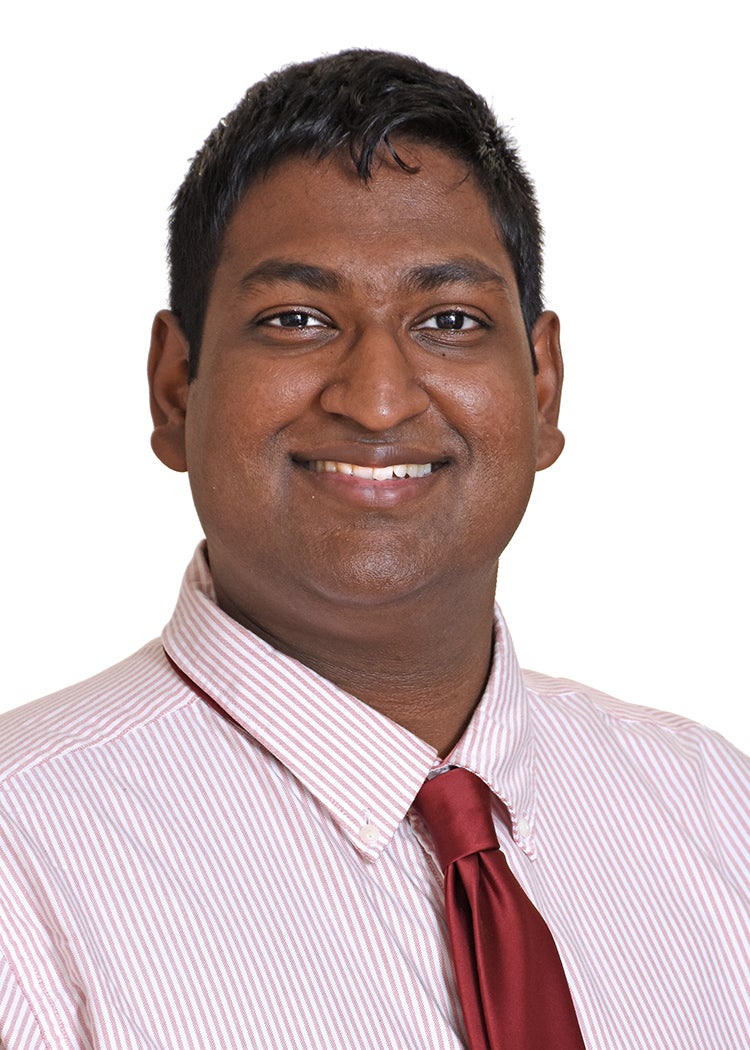 Saikrishna "Kuga" Kugabalasooriar, M.D.
Medical School: Boston University Chobanian & Avedisian School of Medicine
Kuga pursued his undergraduate degree here at Boston University majoring in Psychology he then continued on to Medical School at the same institution. Kuga has always been interested in family medicine. During medical school he volunteered in meditation initiatives and participated in Healer's Art where he was a student leader for two years a course that emphasizes humanism, values clarification, personal wellness and professionalism. Prior to medical school he volunteered at Sancta Maria nursing facility where he developed activities that met biopsychosocial needs of the elderly residents in the context of cognitive / motor impairment. He also volunteered at Haley House soup kitchen where among other things he recruited volunteers to work in a soup kitchen in Boston. While in medical school, he worked as a student intern re-evaluating the first year curriculum to determine efficacy and helped develop online modules to supplement streamline in-class content. Kuga was a student leader for the Family Medicine Interest Group and a member of Gold Humanism Honor Society. Kuga speaks advanced Spanish and Tamil. In his spare time he enjoys singing, yoga, meditation, writing poetry, cooking, reading, playing guitar, discussions on ethics and values, acting and dancing.