Children involved in contact sports like football and soccer run the risk of sustaining a concussion during play, just like those participating in everyday activities like ice skating or riding a bike. When your child suffers a head injury, Boston Medical Center's Concussion Clinic for Children is here to help.
Time is critical following any type of head trauma. BMC's open-access Concussion Clinic for Children located in the Shapiro Center allows patients to be seen quickly by concussion specialists.
Treating patients from infancy through age 21, the program is overseen by Alcy Torres, MD, named one of Boston's best pediatric neurologists by Boston Magazine. Dr. Torres can provide non-native English speaking families the opportunity to easily communicate with their physician in Spanish.
In addition to seeing patients at BMC, Dr. Torres also sees patients twice per month at East Boston Neighborhood Health Center, and once per month at the Ryan Center for Sports Medicine. Dr. Torres also sees patients through the Physical and Occupational Therapy department. 
The Concussion Clinic employs a series of diagnostic tests including SCAT3 and ImPACT to determine the severity of a child's injury and best course of treatment. It is also endorsed by head injury expert, Robert Cantu, MD, who serves as the program's senior adviser.
Pediatric Concussions
Conmocion Cerebral Pediatrico
Contact Us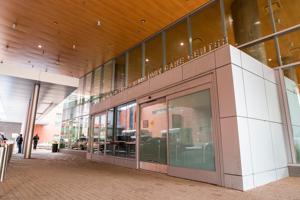 Diagnostics and Tests
The Sport Concussion Assessment Tool (SCAT5)
The Sport Concussion Assessment Tool (SCAT5), developed by a group of international experts, (Berlin 2016) is used to evaluate injured athletes for concussion. If an athlete completes the test prior to their season, baseline results can be established to determine a patient's normal responses or reactions. Then, if they suffer a concussion the test can be taken again and results compared to evaluate when it is safe to return to play.
King Devick
The King-Devick Test is a quick, objective, remove-from-play sideline concussion screening test that can be administered by parents, coaches and medical professionals. This test can be administered on an iPad or Android tablet and is a valuable tool to aid in the detection of concussions.
ImPACT Children's Concussion Clinic
A 25 minute computerized test called ImPACT (Immediate Post-Concussion Assessment and Cognitive Testing) is used to obtain baseline evaluations of neurocognitive functioning (memory, thinking, concentration, and reaction time) is an aid to determine safe return to play decisions for athletes.
Our Team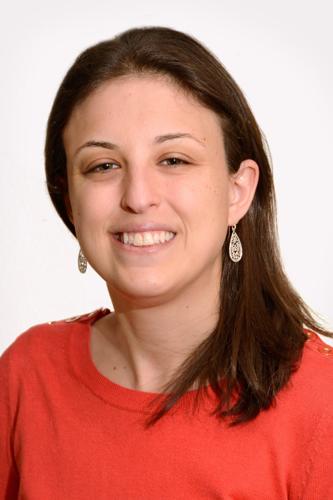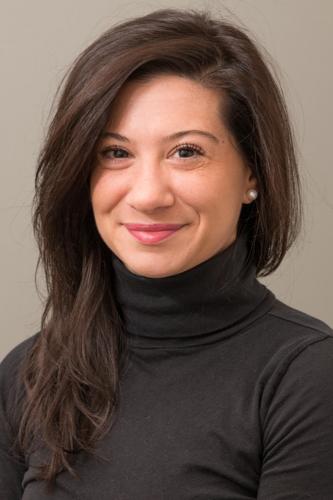 Meet Alcy Torres, MD
Alcy Torres, MD, is an internationally recognized bilingual physician who is fluent in both English and Spanish. Dr. Torres created the hospital's first open-access clinic for pediatric neurology at BMC's state-of-the-art Shapiro Center, allowing more children with head injuries, concussions, and headaches to be seen quickly.
Recognized as one of Boston magazine's Top Docs and El Planeta's 100 Most Influential People for the Boston Latino community, Dr. Torres also has many achievements in the world of professional soccer. Once a professional player in his native Ecuador, Dr. Torres holds a National USA Coaching License, and has been involved in soccer his entire life. Today, he serves as the liaison between the Wellesley United Soccer Club (WUSC) and the New England Revolution and Boston Breakers soccer teams. Additionally, he sits on WUSC board, writing policies on soccer related concussion that have been applauded by the Brain Injury Association of America.
He is also involved with TOPSoccer, a community-based soccer program sponsored by WUSC for children ages 4 – 16 with physical and/or intellectual disabilities, providing special needs athletes the opportunity to play soccer in a safe and fun environment.
A graduate of Central University of Ecuador School of Medicine, Dr. Torres completed his residency training in pediatrics and neonatology in Ecuador and in pediatrics at Miami Children's Hospital in Florida. Before coming to Boston Medical Center, Dr. Torres also practiced pediatric neurology at Boston Children's Hospital.
Research Overview
Chronic Traumatic Encephalopathy (CTE) Research
Boston Medical Center is a worldwide leading institution in treating and researching Traumatic Brain Injury.  Our multidisciplinary clinical services and research contributions have been internationally recognized. Robert Cantu, MD, Ann McKee, MD, Robert Stern, PhD, and the late Derek Denny-Brown, MD, have been extraordinary contributors to the field. Boston University has done and continues to do a considerable amount of research on the effects of Chronic Traumatic Encephalopathy (CTE) in professional athletes, to further advance diagnostic, treatment and prevention procedures.  
For more information, please visit the BU CTE Center.