Children involved in contact sports like football and soccer run the risk of sustaining a concussion during play, just like those participating in everyday activities like ice skating or riding a bike. When your child suffers a head injury, Boston Medical Center's Concussion Clinic for Children is here to help.
Time is critical following any type of head trauma. BMC's open-access Concussion Clinic for Children located in the Shapiro Center allows patients to be seen quickly by concussion specialists.
Treating patients from infancy through age 21, the program is overseen by Alcy Torres, MD, named one of Boston's best pediatric neurologists by Boston Magazine. Dr. Torres can provide non-native English speaking families the opportunity to easily communicate with their physician in Spanish.
In addition to seeing patients at BMC, Dr. Torres also sees patients twice per month at East Boston Neighborhood Health Center, and once per month at the Ryan Center for Sports Medicine. Dr. Torres also sees patients through the Physical and Occupational Therapy department.
The Concussion Clinic employs a series of diagnostic tests including SCAT3 and ImPACT to determine the severity of a child's injury and best course of treatment. It is also endorsed by head injury expert, Robert Cantu, MD, who serves as the program's senior adviser.
Pediatric Concussions
Conmocion Cerebral Pediatrico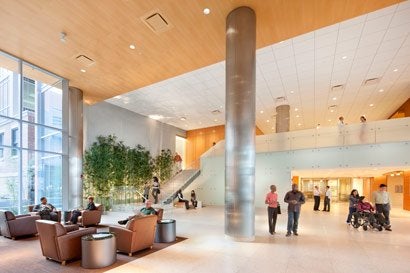 Address
725 Albany Street
Boston, MA 02118
Shapiro Center
8th Foor, Suite 8C
Hours
Monday-Friday 8:00 AM - 5:00 PM