Parent Leadership in Autism Network (PLAN)

The Parent Leadership in Autism Network (PLAN) is comprised of a diverse and multilingual group of trained parent leaders who offer peer support to caregivers who have children/adolescents of any age with an Autism Spectrum Disorder. Referred matched parents are supported around various issues such as a new diagnosis, community resources, communication strategies, picky eating, school services and more. Going into its fifth year, the PLAN program has grown to over 20 parent leaders who speak 9 languages, and represent towns from all across greater Boston. This program is free and open to anyone in the community, regardless of where they receive their medical care.
Areas of Support
PLAN Parents can provide support in areas such as:
New diagnosis support
Early Intervention
Managing challenging behaviors
Special Education Services
Self-Care
School Placement and IEP Support
Accessing ABA and other therapies
Insurance
Community based programs
Sibling Support
Communication
Accessing state benefits
Language capacity: English, Spanish, Cape Verdean Creole, Vietnamese, Arabic, French, Tagalog, Swahili, Kikuyu
For more information or questions regarding the Parent Leadership in Autism Network, please contact us at [email protected] or 617-414-3842, or visit www.facebook.com/PLANAutism.
To refer yourself or someone else to receive support from a PLAN parent, please click here for the referral form.
Who are our current PLAN Parents?
The PLAN Parent Leaders volunteer their time to mentor and support other parents of children with ASD who want that specific level of support. They are leaders within their communities and beyond. They are bloggers, creators of non-profits, previous heads of SPED PAC, writers, psychologists, teachers, and professionals in the medical field. They are represented in the community at SPED PAC monthly meetings, SPED PAC Resource Fair, BMC Autism Awareness Day, meetings with the Mayor, and attending TILL events. However, most critical of all their roles is being a parent of a child with an Autism diagnosis.
Are you or someone you know interested in becoming a PLAN Parent Leader?
Click here for the nomination form.
PLAN Parent Bios:
Lucy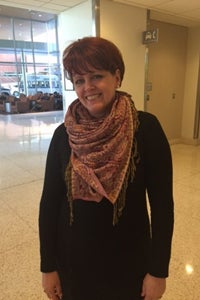 Child: Sofia, 11
As a parent leader in PLAN I feel like I'm not alone and I have received so much information and emotional support from my peers. I am so grateful to be part of such a wonderful initiative and love to be able to help out other parents who are going through the same feelings, needs and emotions as a result of having a child on the spectrum. I enjoy being able to offer the unique perspective of a parent with a child who has a dual diagnosis of Autism and Down Syndrome. I crave to give back and reach out to others.
Liz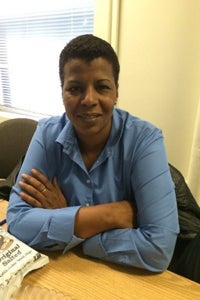 Child: Mason, 13
I was born and raised and educated in the city of Boston and I am of Cape Verdean Decent. However being an American born with a Cape Verdean Culture has always caused cultural crossfire when it comes to certain issues, for example, Autism. As a Parent Leader I have heard stories from other parents, where at times we would laugh and at times we cry, but the beauty of it is that not only did it feel good but we were in the norms, a world of our own. I have also learned how to not only face and advocate for my child but I have also learned how to educate my culture. To me Autism means that I may not change the way my son views the world but I can help the world change and view the world as my son does. Each and every day as I kiss my son goodnight I remind him that he may have Autism but Autism will not have him!
Dianna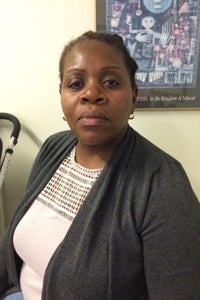 Child: Zackary, 9
I am originally from Jamaica, where some of my own people think that autism is a curse. I feel that everyone sees autism in their own way. It can be very emotional. Being open about it helps me to help my son. The more open and educated you can be about it, the more you can attack it. Autism plays a big role in my son's life, but it doesn't have to be a negative one. Let's walk with each other like we walk for cancer. Let's walk together to find that missing piece.
Jennifer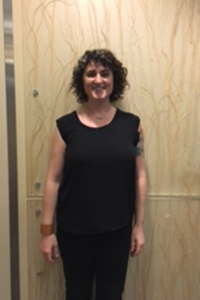 Children: Zeph, 8, Elizabeth, 6
Inclusion is how our family functions. Having a child on the spectrum and a typically developing child is a constant juggle of support, needs and wants. I am raising both of my kids to listen, respect and advocate for their peers as well as themselves. I am grateful to be part of the PLAN Parent program and have found so much compassion and acceptance by sharing and listening to other parents who understand the challenges and triumphs of neuro-diversity.
Michelle
Child: Michael, 6
Being a parent of a child with autism I have learned that behavior is communication, that patience is respect, and that being organized with a good social story will go a long way in helping my son have a successful transition to a new situation. I have learned not to underestimate the awesome things my son can accomplish and to hold him to clear and high expectations. I have also learned that no one will advocate as well for my son as I will. Autism means contingency plans - we never avoid a new situation, though have a plan in case it doesn't go as well. Autism means being amazed at how creatively my son approaches a play situation, or solution.
These parents are amazing - there is such a breadth of knowledge and experience, from how to manage an IEP meeting to advice to how to talk with family members about an ASD diagnosis.
Irene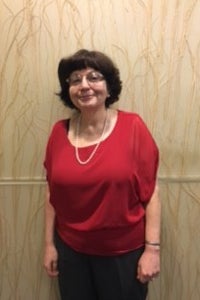 Child: Isaac, 28
Irene is a parent of a 28 year old man diagnosed with both Autism and Crohn's disease. She is the former program administrator for the Massachusetts Child Psychiatry Access Project (MCPAP), and she worked as a special education advocate during the 90s. Irene blogs regularly on LinkedIn on the topics of healthcare and disability, and she is a PLAN volunteer.
Faith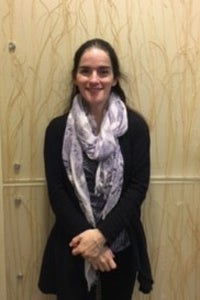 Child: Emmet, 6
Faith, an avid ADHD Mom blogger worked as an early childhood educator for fifteen years. She stopped working to dedicate time to her son Emmett; Autistic, ADHD, SPD. Faith attended York University in Toronto Canada for English and creative writing.
Yahaira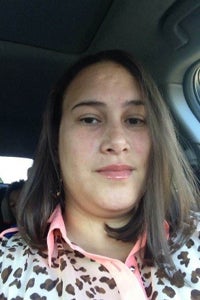 Children: Yassia & Yamir, 7
Yahaira is the founder of Autism Sprinter, Inc, but most importantly a proud PLAN Parent. I know the struggles of Autism firsthand as I have twin boys one with Autism and one with ADHD. As any mother knows, young boys can be a handful. Young twins add even more complications. After venting over social media a friend suggested to find a way to help support families affected by sharing my experiences. Thus, Autism Sprinter was born. I joined PLAN in 2015, which has turned out to be such a blessing. Programs like PLAN allows parents like myself to feel hopeful and meet others walking the same journey. PLAN has help me find friendship with other families like mine that otherwise would have possibly never happened. PLAN is truly amazing and is doing a great thing for parents just like me!
Souad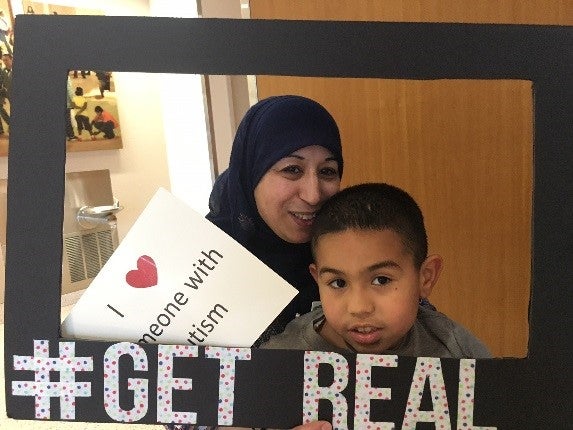 Child: Badr, 5
I'm glad to have joined the PLAN program at BMC because I like to meet other parents and share our stories and information. Also it gives parents more power to fight for their Autistic kids. I'm always interested and get involved in all programs that help and build a good connection between parents and their children.
To be a parent with an Autistic child is a big challenge that makes you forget about your personal goals and helping your child become your daily one goal. But being with other parents empowers you and keeps you handling that challenge.
Jimmy
Child: April, 18
Jimmy Kambutu is a devoted husband, father and a passionate self-taught advocate for their beloved daughter. He has played many roles in the past 18 years. When a family receives a diagnoses of a lifelong disability their life changes but life must continue. It's a journey full of life stressors but with family support, informed advocacy and acceptance there is the potential of altering all the negatives to a positives and healthy meaningful lifestyle. It's really about working hard to be the best advocate and voice for our daughter that makes me get up with a smile every morning knowing that anything is possible. I sought to educate, advocate and partner with others in quest for fair shake for students with special needs. I have been privileged to periodically be invited as a guest speaker in both undergraduate and graduate courses for students aspiring to be either educators, social workers and parents. I know and believe in my heart every child deserves a chance and has unlimited potential. Please remember it's about the individual with special needs and always let them be the focal point.
Liz
Child: Nathan, 9
A parent is typically a role model to children, in a world of autism a parent becomes an advocate, lawyer, teacher, behaviorist, doctor, a playmate, and then also a role model. In this patience is intertwined and appreciation for the small moments in life, as well as a great deal of love comes forward. My son Nathan, 9 years old was a diagnosed with autism at 18 months, and ADHD at 5 years old. He has become my hero and showed me a life I never knew and strength I never knew I had. He encouraged me to run special education parent advisory groups, run special needs resource fairs where they haven't been before, and support countless questions regarding the "Autism Life". I have cried many tears, laughed until I hurt, and seen amazing moments along this road. At the end of the day, a child looks to those they trust and provide unconditional support, and a parent looks at their child as an endless adventure and love and I am lucky to have this opportunity every day.