The WRAP Program offers a variety of services for patients: medication management, weekly group therapy, individual therapy, peer support, family support and education. Treatment is tailored to the individual.

First episode care: Team-based specialty care for individuals within the first 5 years of illness
Longitudinal care: Ongoing care beyond the first 5 years of illness for individuals needing ongoing specialty care (e.g., LAI, clozapine)
Expert Consultation:  consultation for diagnostic clarification and/or treatment recommendations
Psychosis Education & Community Outreach: Education about psychosis for those with lived experience, families, healthcare professionals, and our community
Medical Emergency
Always call 911 in case of a medical emergency or immediate safety concern.
Call the BEST Team for 24 Hour Psychiatric Crisis (800) 981-HELP (4357)
Psychotic symptoms may include:
Hearing voices and/or seeing things which others do not
The feeling of being under surveillance by other people or organizations
Disorganized thinking
Unusual beliefs
These symptoms are distressful and often interfere with daily function. In partnership with the Department of Psychiatry, WRAP brings together a multidisciplinary team of psychiatrists, psychologists, nurse practitioners, and social workers collaborating to provide patients with unique therapeutic treatments.
We have the ability to provide services to patients and families in over 250 languages through BMC's Interpreter services. 
Contact Us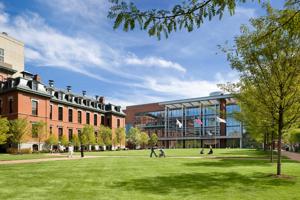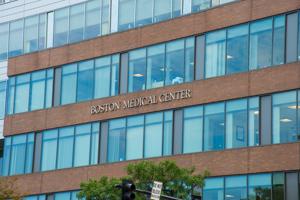 After Hours Contact (for Established Patients Only) - Call BMC Mainline (below), press 0 for the operator, & request to page the "on call psychiatry resident" for a call back.
617.638.8000
Evenings, Weekends, Holidays
Treatments & Services
Medication Management
Our team of psychiatrists and nurse practitioners (NPs) regularly evaluate symptoms and prescribe medications to treat symptoms of psychosis. Our goal is to use the minimal effective dose of medications. We prioritize ongoing physical health monitoring (blood glucose, cholesterol, weight), and monitoring closely for side effects. We also make sure there has been an appropriate medical work-up of symptoms.
Specialized Medication Services:
Long-Acting Antipsychotics: For individuals who prefer not to take medications by mouth or who struggle to take daily medications, we offer long-acting antipsychotic treatment options. Many individuals find this medication option is more convenient and helps adherence.
Clozapine is a medication that is often used to treat persistent psychotic symptoms despite multiple medication trials. Especially at the start of treatment, close side effect monitoring is required. We offer this specialized clinic for regular check-ins, lab-work, and appropriate medication titration all in one visit.
Family Support and Education
WRAP offers both individual family support and education and peer support through virtual groups for family members of loved one's with psychosis.
We offer one virtual group in English and one in Spanish. 
Family education is individualized to a family's needs, but often includes: education on psychosis, treatment options, and strategies to support their loved ones through the recovery process.
Our team has expertise in helping parents and other family members strengthen communication skills with their teen or young adults.
Motivational Interviewing for Loved One's (MILO)

We offer parents or other family caregivers 4-5 sessions of coaching on how to approach communication with adolescents and young adults suffering from psychosis or other mental health difficulties.
Even if your loved one is reluctant to engage with WRAP treatment, you may be able to meet with a therapist and learn the MILO approach. Contact us to learn more! 
Psychotherapy
Our team of social workers, psychology interns, and psychologists use talk therapy to help treat psychosis, depression, anxiety, and other symptoms.
Talk therapy can also be used to help build self-esteem, problem-solve around stressors, strengthen coping mechanisms, and improve social and community functioning.
Types of therapy include supportive, Individual Resiliency Training (IRT), and Cognitive Behavioral Therapy (CBT), and more.
Peer Support
Peer support specialists are mental health professionals who provide support to individuals by using their own lived experience with psychosis to help others.
Peer support specialists can help advocate for people in recovery, provide mentorship, help with setting goals, share resources, help with building skills.
Peer support specialists can meet with young adults virtually, at the clinic, or often in the community.
Young Adult Group Therapy and Social Skills Training 
We offer weekly group therapy for young adults with psychosis

These groups allow individuals to talk to and connect with peers who are facing similar challenges or who have gone through a shared experience.
Participants develop new skills that help them achieve their goals. The group is led by two clinicians experienced in group therapy.

Additionally, through the multi-site research study Project SUCCESS, we offer weekly social skills training groups led by WRAP clinicians. 
Community-Based Care for Adolescents and Young Adults with substance use and psychosis
The Wellness and Recovery After Psychosis (WRAP) Without Walls (WWW) Program is a new clinical program funded by the Jack Satter Foundation targeted towards adolescents and young adults with frequent substance use and psychosis symptoms. WWW is made up of a multidisciplinary team providing community-based services including individual therapy, family psychoeducation, medication management, peer support, advocacy, and patient navigation. Our model for WWW is an adaptation of Assertive Community Treatment (ACT) model. WRAP Without Walls is led by psychosis and substance use disorder experts who are leaders of specialized programs at BMC.
Nutrition Support
In partnership with BMC's Teaching Kitchen we offer regular nutrition groups for patients and their families. Visit the WRAP/Teaching Kitchen Website to learn more!
Our patients are also eligible to receive food from BMC's Preventative Food Pantry. Referred patients can receive groceries (including fresh fruit and vegetables) every two weeks 
Our Team
We have a diverse and multidisciplinary team of specialists to provide medication management, individual therapy, family education, and peer support. For more information about our individual team members, please visit our Boston University Chobanian & Avedisian School of Medicine team page.
Department News
According to the National Institutes of Mental Health (NIMH), three out of every 100 people will experience psychosis in their lives. Despite the number of occurrences, there is an unmet need to…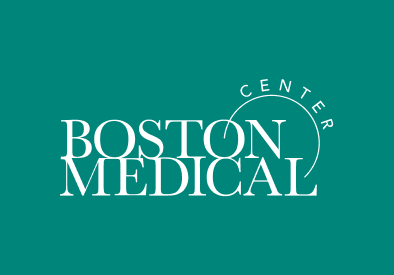 BOSTON – According to new research from Boston Medical Center, family involvement in psychosis treatment leads to better patient outcomes. Published in ScienceDirect,…
Research Overview
As an integral part of our commitment to excellence, WRAP maintains an active and robust research program. Our team of psychosis researchers are engaged in a range of research: from clinical trials, epidemiologic work, and qualitative research. 
Our research priorities align with our clinical care – the research we do is conducted with the goal of improving care for our patients and reducing disparities and inequities in specialty psychosis care. Learn more about our research.