Wellness and Recovery After Psychosis (WRAP)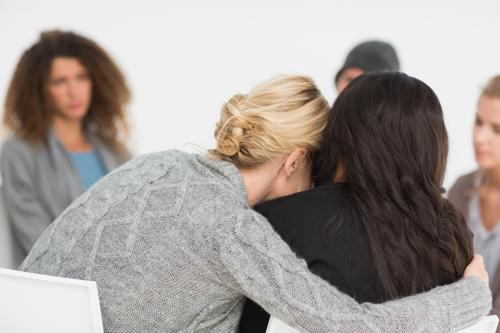 Tailored for patients who are experiencing psychotic symptoms, the Wellness and Recovery After Psychosis (WRAP) program offers a variety of services for patients to help them toward leading productive lives.
Medical Emergency
Always call 911 in case of a medical emergency or immediate safety concern.
Call the BEST Team for 24 Hour Psychiatric Crisis (800) 981-HELP (4357)
Psychotic symptoms may include:
Hearing voices and/or seeing things which others do not
The feeling of being under surveillance by other people or organizations
Disorganized thinking
Unusual beliefs
These symptoms are distressful and often interfere with daily function. In partnership with the Department of Psychiatry, WRAP brings together a multidisciplinary team of psychiatrists, psychologists, nurse practitioners and social workers collaborating to provide patients with unique therapeutic treatments.
The WRAP Program includes a variety of services for patients. Medication management, weekly group therapy, and individual therapy are offered. The WRAP program includes specialty medication management clinics for long acting injectable antipsychotics and Clozapine monitoring.  Within the WRAP Program there is a First Episode Group tailored specifically to individuals who have recently experienced an initial episode of psychosis or hospitalization. In addition to other WRAP services, the First Episode Group offers peer support, family education, and therapy directed for substance use disorders. 
Call Ellie Reagan at 339-987-6050 for questions about WRAP Clinic including but not limited to:
Rescheduling an appointment
Directions to our offices
Hearing more about any of the services we provide
Other questions about the clinic
WRAP Referrals
Learn more about WRAP referrals.
Schedule an appointment
Schedule appointments with any of our providers through the Front Desk
Treatments & Services
Medication management
Our team of psychiatrists and nurse practitioners (NPs) regularly evaluate symptoms and prescribe medications to treat symptoms of psychosis. In addition to medication, we provide regular health monitoring (blood glucose, cholesterol, weight), and medication side effect monitoring. Our goal is to treat with the lowest, most effective doses of medications. We also make sure there has been an appropriate medical work-up of symptoms.
Injection Clinic For individuals who prefer not to take medications by mouth or who struggle to take daily medications, we offers long-acting injections of medications. Many individuals find this medication option is more convenient and helps adherence.
Clozapine Clinic Clozapine is a medication that is often used to treat persistent psychotic symptoms despite multiple medication trials. Especially at the start of treatment, close side effect monitoring is required. We offer this specialized clinic for regular check-ins, lab-work, and appropriate medication titration all in one visit.
Psychotherapy
Individual therapy Our team of social workers and psychology interns use talk therapy to help treat symptoms of psychosis. There are different modalities of therapy used. Types of therapy include supportive, Individual Resiliency Training (IRT), and Cognitive Behavioral Therapy (CBT).  During sessions, individuals will discuss ongoing symptoms and learn and practice strategies to help manage the symptoms.
Group Therapy We offer weekly group therapy for individuals both with recent onset psychosis and who have experienced multiple episodes of psychosis. These groups allow individuals to talk to and connect with peers who are facing similar challenges or who have gone through a shared experience. Participants develop new skills that help them achieve their goals. Group is led by two clinicians experienced in group therapy.
Substance Use-Focused Therapy 
Ongoing substance use negatively impacts mental health.  We offer services that assist individuals in eliminating or decreasing use of alcohol and other drugs. Treatment focus includes developing new and healthy coping skills, creating a relapse prevention plan, gaining knowledge about the impact of substances on daily functioning, and other related topics.
For more information about our services, visit our Boston University School of Medicine page. 
Our Team
We have a diverse and multidisciplinary team of specialists to provide medication management, individual therapy, family education, and peer support. For more information about our individual team members, please visit our Boston University School of Medicine team page.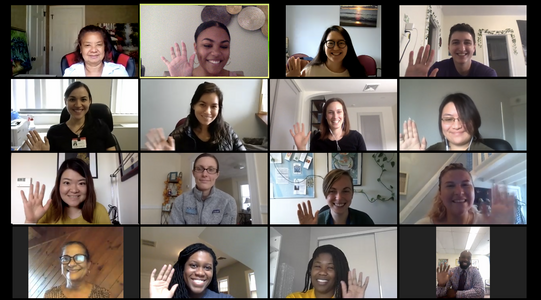 Patient Resources
This program uses a coordinated specialty care model to provide treatment for adolescents and young adults who have been experiencing psychotic symptoms for five years or less. 
The Wellness and Recovery after Psychosis (WRAP) Program is excited to announce the release of the inaugural edition of the Monthly WRAP Up, a monthly newsletter featuring our staff's perspectives on the WRAP program, mental health, and beyond. 
Additional Information
Resources for the Individual in Treatment
What is a First Episode? Understanding a First Episode of Psychosis (pdf)
Voices of Recovery Video

These 24 brief video clips created as part of the RAISE Connection program feature individuals telling their stories about who they are and what has been helpful in managing their psychotic disorder. You'll meet people who are single, married, in school, working, hanging out with old and new friends, and living healthy lives.

OK2TALK

The goal of OK2TALK is to create a community for teens and young adults struggling with mental health problems and encourage them to talk about what they're experiencing by sharing their personal stories of recovery, tragedy, struggle or hope. Anyone can add their voice by sharing creative content such as poetry, inspirational quotes, photos, videos, song lyrics and messages of support in a safe, moderated space.

Preparing for Telehealth Visits: Link to Guide
SMI Adviser Resources for Individuals and Families:  SMI Adviser Link
Resources for Friends and Family
Resources for Providers
Department News
According to the National Institutes of Mental Health (NIMH), three out of every 100 people will experience psychosis in their lives. Despite the number of occurrences, there is an unmet need to…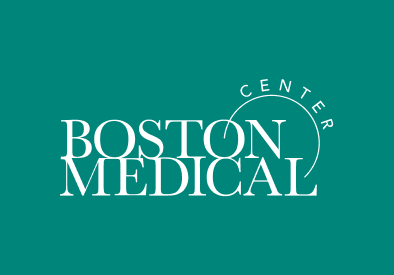 BOSTON – According to new research from Boston Medical Center, family involvement in psychosis treatment leads to better patient outcomes. Published in ScienceDirect,…