Contributed by:
BMC Teaching Kitchen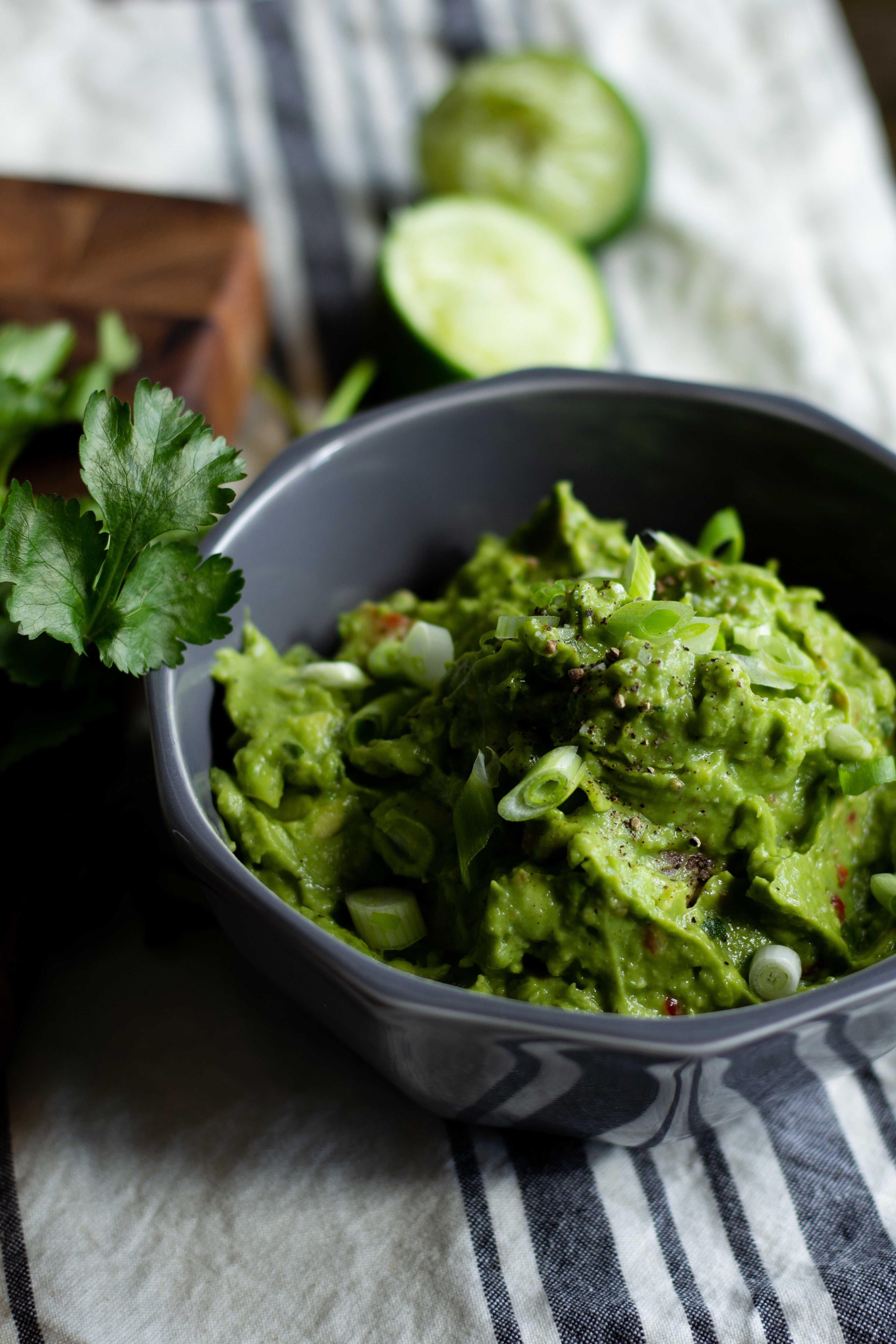 Guacamole is a fantastic source of heart healthy (unsaturated) fat. Use it as a dip for vegetables or quesadillas, or as a spread on a sandwich or toast. Bought too many avocados? Try adding them to a smoothie for a delicious, smooth texture.
Ingredients
Avocado
- 3 ripe avocadoes
Lime_juice
- 3 Tablespoons
Garlic
- 1-2 teaspoons, minced
Onion
- 1 Tablespoon, minced
Cumin
- ¼ teaspoon, ground
Salt
- ¼ teaspoon
Pepper
- ¼ teaspoon
Cilantro
- 1-2 Tablespoons, chopped
Hot_sauce
- to taste
Instructions
Step 1
Pit the avocados: cut in half lengthwise until you reach the pit. Keep the knife still and turn the avocado with your free hand. When you've sliced all around the pit, twist the avocado halves in opposite directions to open the avocado.
Step 2
Remove the pit with a spoon and scoop the avocado flesh into a bowl. Mash with a fork until mostly smooth.
Step 3
Add the remaining ingredients and mix.
Notes
When refrigerating guacamole, to avoid discoloration, cover with plastic wrap and press wrap directly on the guacamole.  Refrigerate for up to 7 days.
For those who like tomato in your "guac", try adding 1½ cups of diced fresh tomato or 1 (15-oz) can diced tomato, drained.  Double your portion with 10 extra calories!
Nutrition Information
Dietary Restrictions
Vegan