Almond Flour Quiche
Breakfast, Entrée
Contributed by:
Catherine Barry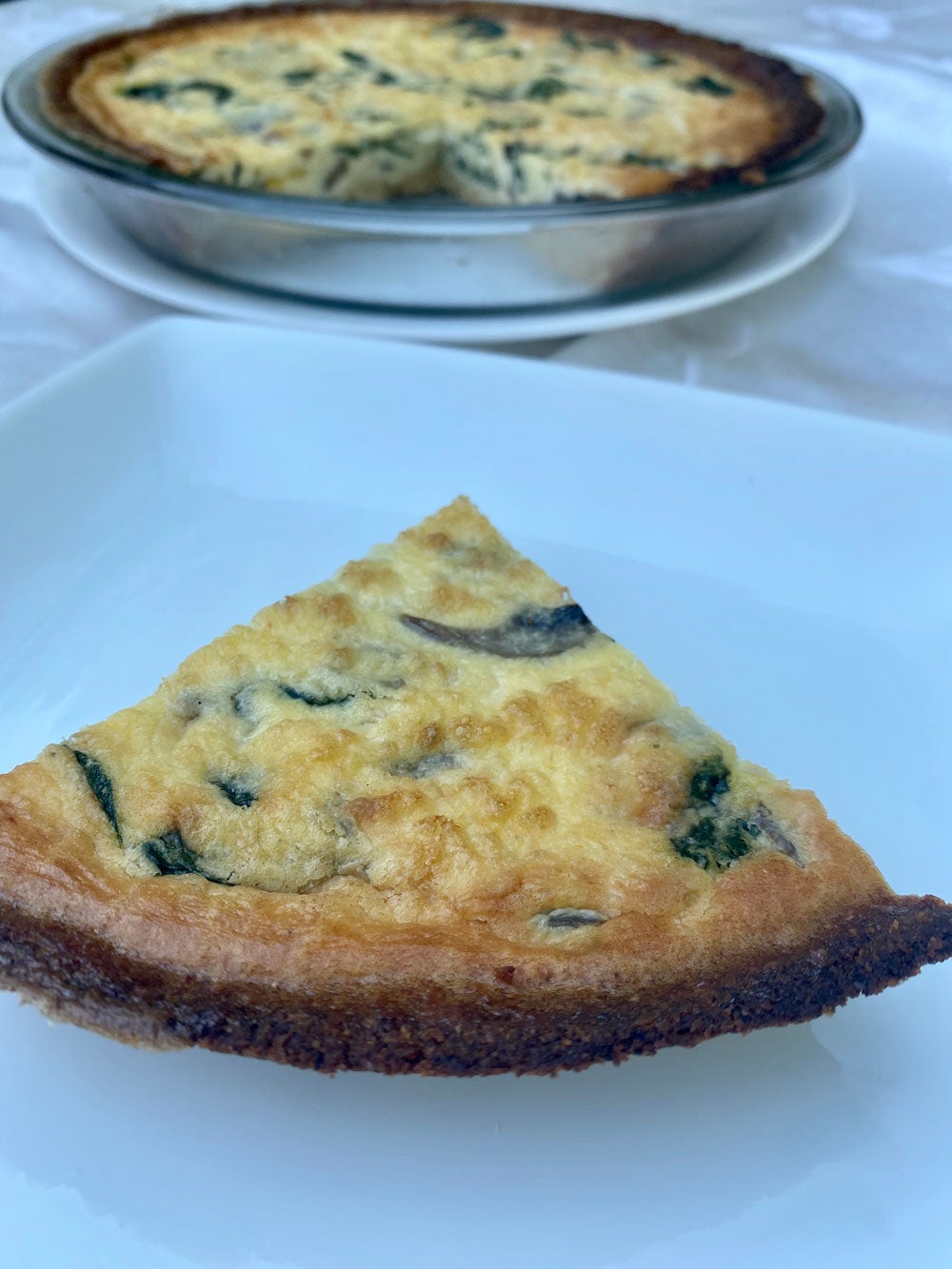 This is a hearty recipe that is very low in carbohydrates. It serves perfectly as a main dish for someone on a ketogenic diet. Feel free to substitute the mushrooms for another non-starchy vegetable of your choice, and to swap spinach for another kind of green (swiss chard, kale, collard greens etc.). 
Ingredients
Cream
- 120 grams, heavy cream
Shallots
- 35 grams, minced
Mushrooms
- 50 grams, chopped
Spinach
- 60 grams, chopped
Garlic
- 12 grams, minced
Egg
- 200 grams, whisked
Cheese
- 96 grams gruyere, shredded (or cheddar)
Almond-Flour
- 224 grams
Oil
- 55 grams olive oil
Optional
- thyme
Instructions
Step 1
Preheat oven to 400 degrees and grease a 9" pie plate with oil.
Step 2
In a mixing bowl, stir together the almond flour, thyme, 8 grams of the garlic, salt and pepper.
Step 3
Pour 40 grams of the oil into the mixture and stir until combined, adding 1 Tablespoon of water as necessary.
Step 4
Press the dough into your prepared skillet/pan until it is evenly dispersed across the bottom and at least 1 ¼ inch up the sides. Bake until the crust is lightly golden and firm to the touch, about 15 to 20 minutes.
Step 5
Over medium heat, add the remaining 15 grams of oil into a large skillet. Cook the mushrooms, remaining 4 grams garlic, and the spinach until tender.
Step 6
In a large bowl, whisk together the cream, eggs, salt and pepper before adding the shredded cheese.
Step 7
Once the crust is done baking, pour in the egg mixture and bake for 30 minutes, or until the center is firm to the touch and cooked through. Let the quiche cool for 5 to 10 minutes before slicing with a sharp knife. Serve immediately.
Notes
1.75:1 classic ketogenic diet.
Add a side salad with 2 teaspoons oil to bring the ketogenic ratio up to 2.25:1. 
1. Unbaked  Almond Flour Pie Crust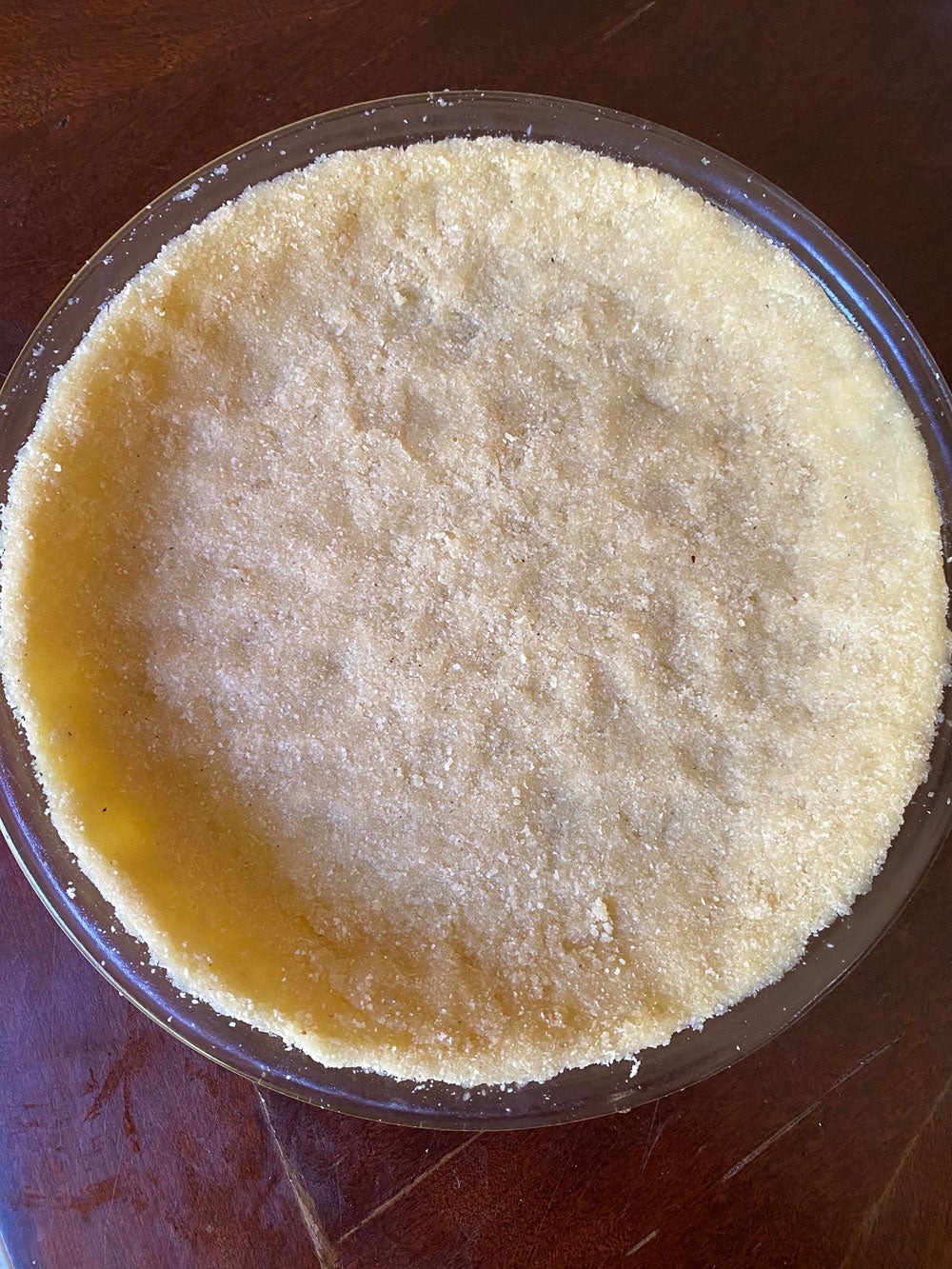 2. Baked Almond  Flour Pie Crust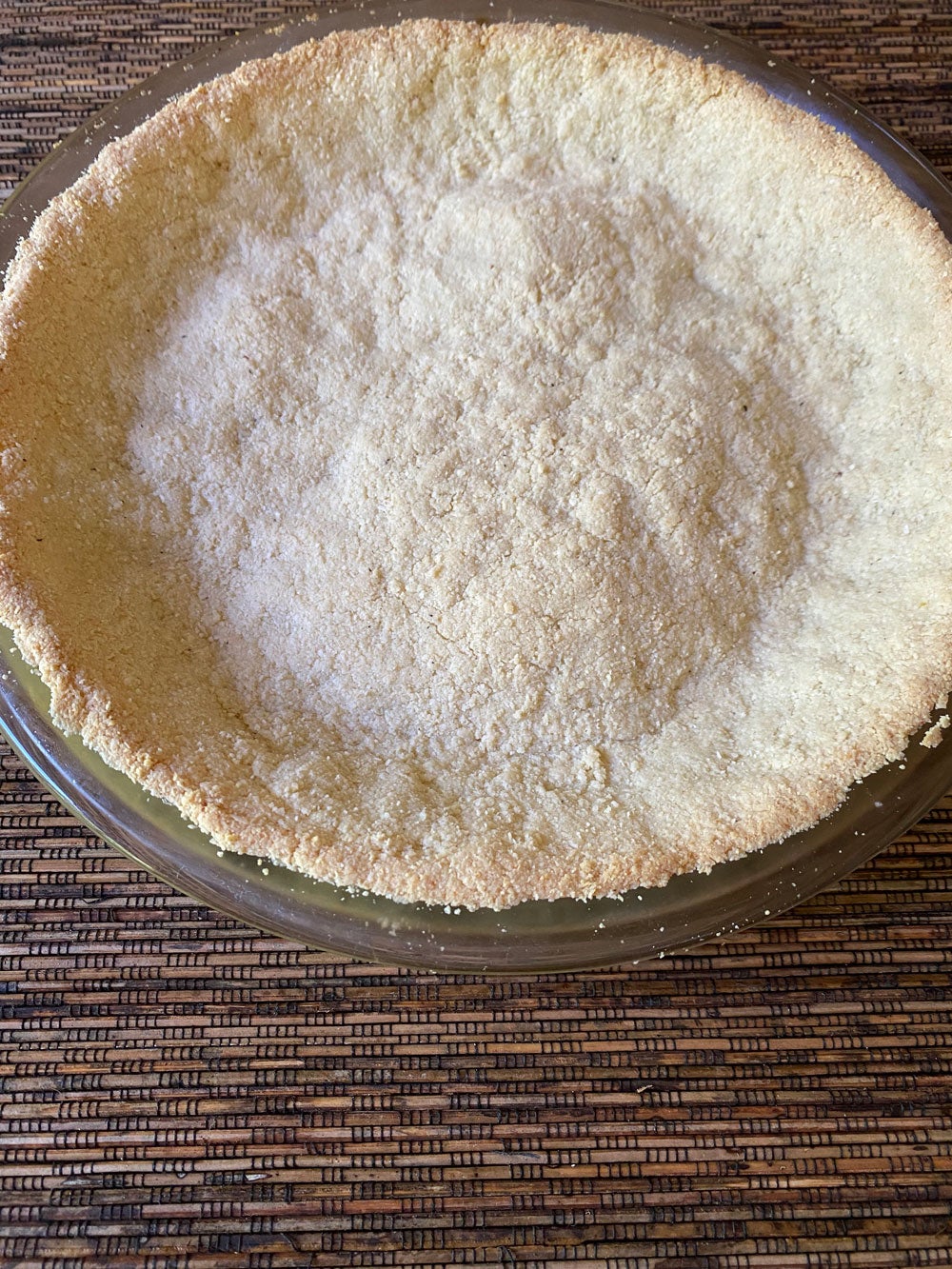 3. Almond  Flour Quiche Batter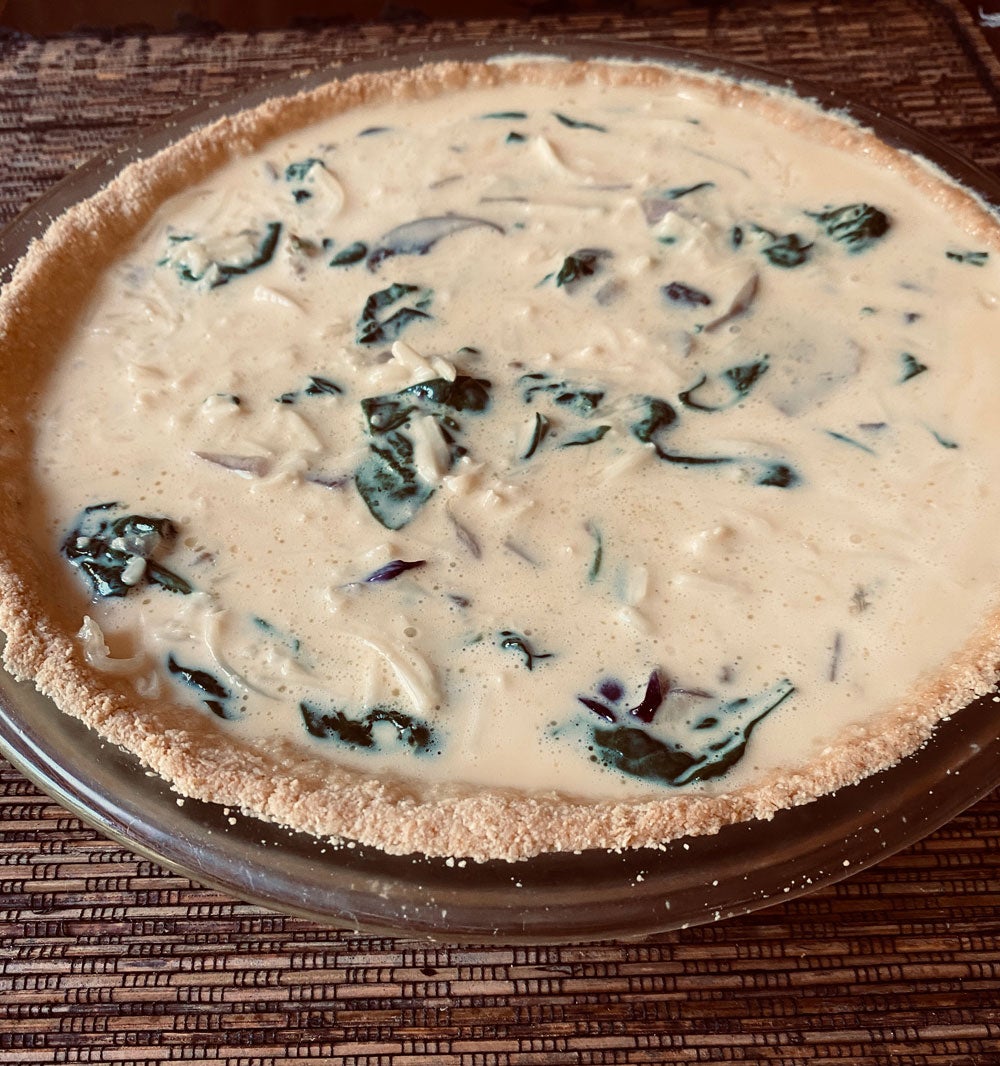 4. Baked Almond Flour Quiche
Nutrition Information
Dietary Restrictions
Classic Ketogenic