The Neuropsychology Program at Boston Medical Center provides in-depth cognitive and psychological evaluations. Patients are often referred for neuropsychological symptoms due to memory difficulties, mood disorders, learning disorders, and neuropsychological symptoms due to medical illness. Our specialists collaborate with referring physicians to help patients capitalize on cognitive strengths and mitigate deficits.
Areas of Expertise 
Brain injury
Learning disorders
Memory loss
Mood disorders (including depression and anxiety)
Normal brain changes due to aging
Neurodegenerative diseases
Neuropsychological symptoms due to medical illness
Diagnostics
Comprehensive neuropsychological testing (including tests in writing, drawing, memory, verbal communication, and puzzle solving)
Assessment of mood and psychological symptoms
Identification of cognitive strengths and weaknesses
Special Programs
Our Neuropsychology specialists accept referrals both external and internal to Boston Medical Center. For internal referrals, they work closely with other neurology specialists to achieve the patient's goals, for example assessing patient's neurocognitive status as part of planning for epilepsy surgery.
Contact Us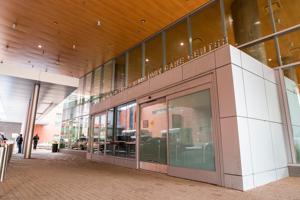 Our Team
Research Overview
Among other research work, our neuropsychology faculty work closely with our epileptologists to study the effects of epilepsy on cognition.
Residency and Fellowship Information
Education and Training
The Neuropsychology Division faculty participate in the education and training of residents who wish to gain experience in neuropsychological testing. Interested trainees have the opportunity to observe neuropsychologists in performing neurocognitive and psychological testing.